PHOTOS
Thomas Ravenel's Ex Ashley Jacobs Reacts To The Rumors He's Back Together With Kathryn Dennis — 'I Guess Toxic Attracts Toxic'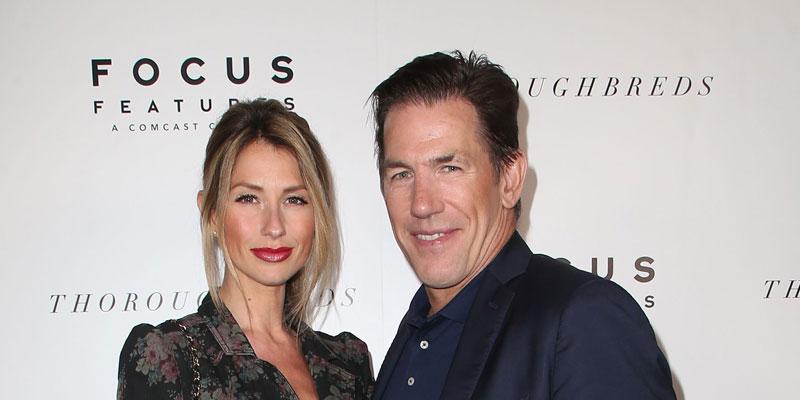 Article continues below advertisement
Ashley, 35, explained that she sent her text to "kind of poke fun" at the situation. "I took a screenshot of the news and I sent it to him. I said, 'Congratulations.' And he has not responded," she told Us Weekly.
Article continues below advertisement
She continued, "I will never understand. I think, you know, you never realize how toxic something is until you walk away from it — or meet someone who's emotionally stable — and I'm all about healthy relationships from here on out. I guess toxic attracts toxic."
Kathryn and Thomas sparked rumors of a reconciliation by attending a James Bond-themed party together over the weekend. Thomas downplayed the outing after he was asked if he's back together romantically with Kathryn on Twitter. "No, we're doing some things together because it makes the kids very happy to see us getting along. And in this matter, our interests are perfectly aligned," he tweeted.
Article continues below advertisement
According to a recent report, Thomas and Kathryn haven't made anything official yet but they are seeing how things play out. "Thomas and Kathryn have been spending a lot of time together. They're on really good terms. It started with co-parenting, but it quickly grew into something more. She feels comfortable with him again, and they've both kind of tossed aside any other relationships they had for each other. There's that spark, and they're letting themselves explore it right now," a source told People.
"It's not like they've defined their relationship that they're back together right this second, but that's very much what's happening. The thing with them is, this all can change in two days. That's how they are. It's always so up and down. Right now it's up and in a very good place," the source added.
Article continues below advertisement
What do you think of Ashley's reaction to Thomas seeing Kathryn again? Sound off in the comments below!