PHOTOS
Are The Top 20 Sexiest Redheads In Hollywood Real Or Fake?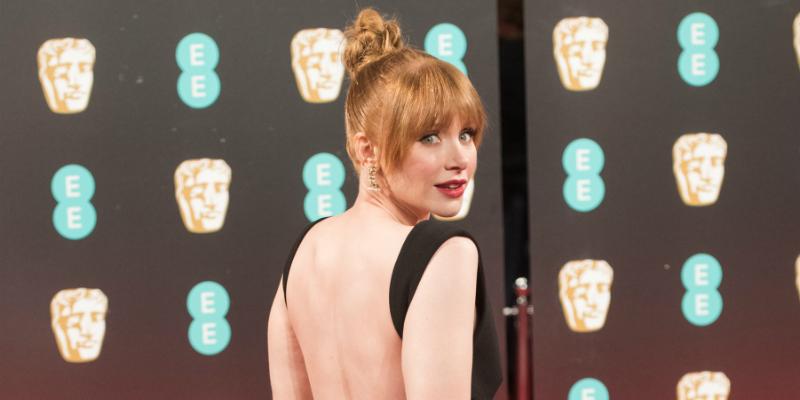 Brunettes and blondes are last year's news. Hollywood's leading ladies are now grabbing attention as beautiful redheads. Blame it on the ditzy blonde stereotypes. Blondes might have more fun, brunettes might remember it the next day, but redheads have more success. Women with the fire engine hue are seen as sexy, independent, intelligent, and sometimes even quirky. These beautiful women definitely have a wider range than the stereotypical blonde.
Article continues below advertisement
MORE: Vanessa Hudgens Is Officially A Redhead
When it comes to having a career in Hollywood, many actresses are catching on to the perks of being a redhead. There are so many faux gingers in Hollywood that it's hard to figure out who's born with it and who's faking it. Sure, there are a few natural redheads who have swapped their fiery locks for blonde or brunette. Yet, they always seem to go back to their original shade. Once you go red, you never go back.
Article continues below advertisement
20. Julianne Moore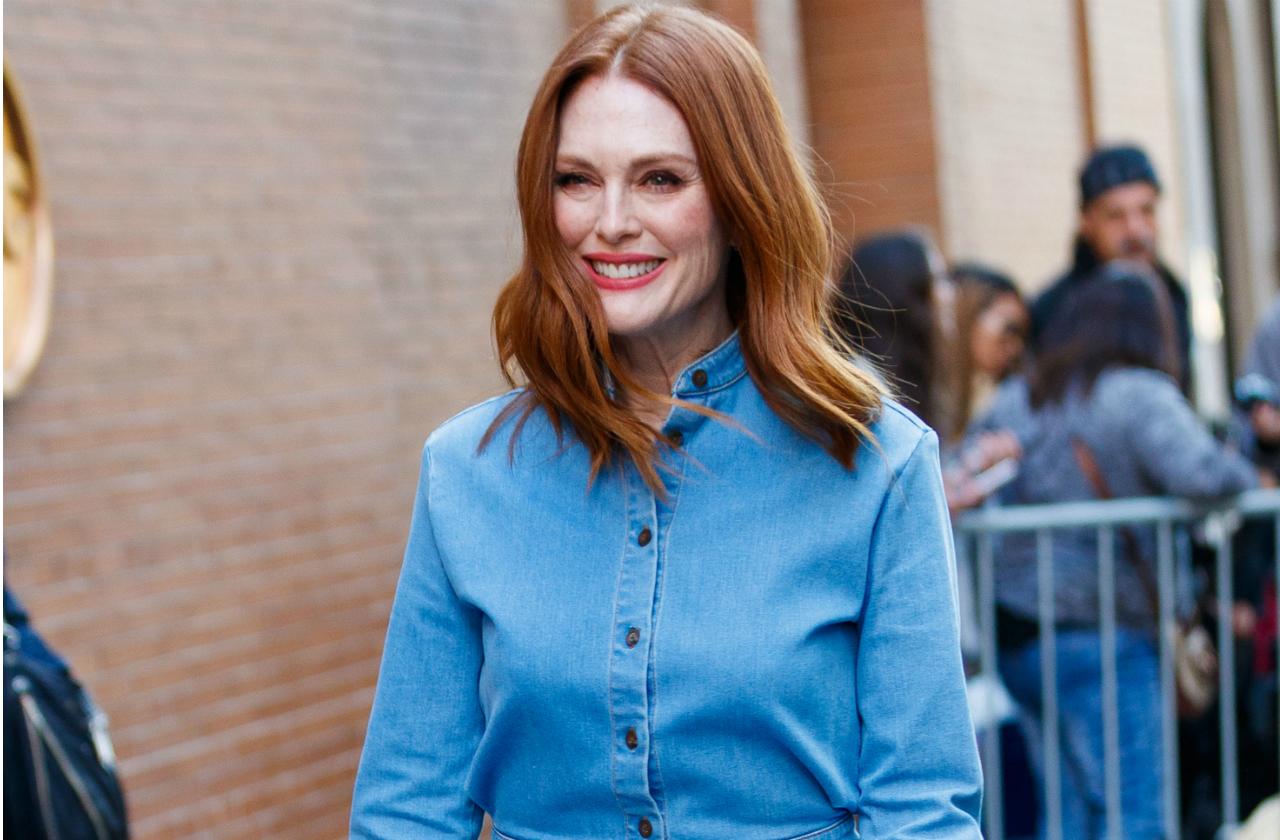 True or False? "Red hair was my calling card!" Julianne Moore is one of the few natural redheads in Hollywood. When she first began her career, it was what set her apart from everyone else. "I had to dye it blonde years ago for a role. It felt so weird and I couldn't wait to go back to my regular shade," the actress told New Beauty. We're also glad that she went back to her natural hue, as she looks stunning as one of Hollywood's original beautiful redheads.
Julianne usually sports a rich auburn shade with bronze highlights throughout. While the actress only dyes her hair to cover grays you can use the same products she does to protect her hair from damage from flatirons. Julianne uses Kérastase Elixir Ultime oil ($50 Keratas-usa.com) and L'Oréal's Color Vibrancy Dual Protect Spray ($15 Amazon.com).
Article continues below advertisement
19. Kate Mara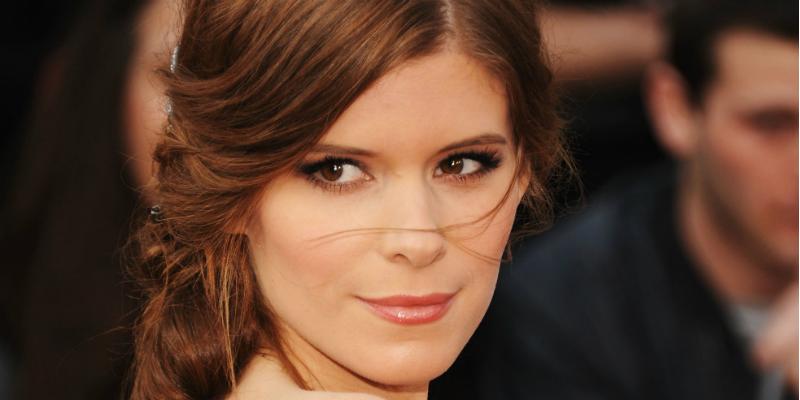 True or False? "Every time I've done something to my hair it's for a role," Kate Mara revealed to E! News. The House of Cards actress might be a hair chameleon sporting platinum or chestnut shades, but she's a natural redhead with the color that she wears on the show as Zoe Barnes being her natural hair color.
Article continues below advertisement
18. Debra Messing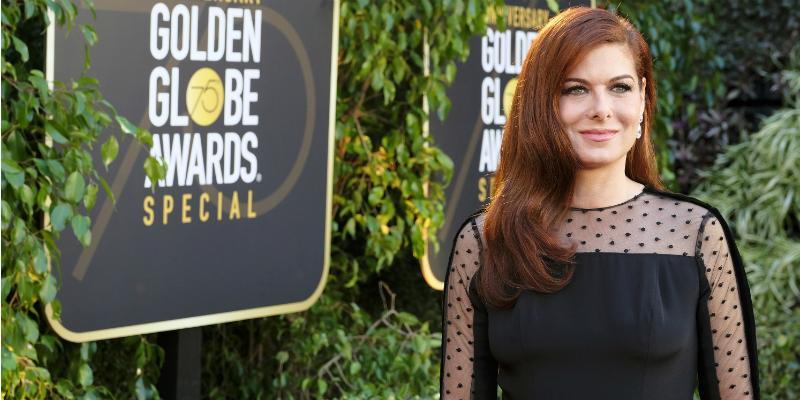 True or False? It's hard to imagine Debra Messing as a brunette. Spoiler alert, she is naturally a brunette. The Will & Grace actress dyed her hair for the show Ned & Stacey (pre-Will & Grace) to channel the famous comedic actress Lucille Ball. It worked for Debra as being a redhead somehow makes her appear funnier.
Debra visits celebrity hair colorist Rona O'Connor for touch-ups every few weeks. In between appointments Debra makes sure that she protects her hair with conditioners. She prefers Kératase Hair Mask ($30 Amazon.com) to maintain her hair health and Davines leave-in sprays ($25 Jet.com) when she's working 12-hour days on set.
Article continues below advertisement
17. Nicole Kidman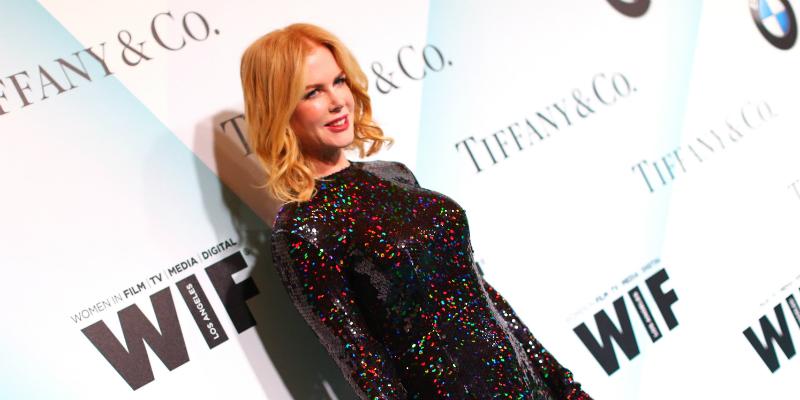 True or False? Nicole Kidman is one of Hollywood's few natural redheads. Although, the actress likes to experiment with her looks—she ditched her Australian beach babe curls for a sleek blonde style in the early 2000s. For nearly twenty years she has experimented with shades of blonde ranging from icy to strawberry. Although, it's when she steps out in her natural strawberry blonde shade the she looks like the original Australian stunner who took Hollywood by storm in the '90s.
Article continues below advertisement
16. Isla Fisher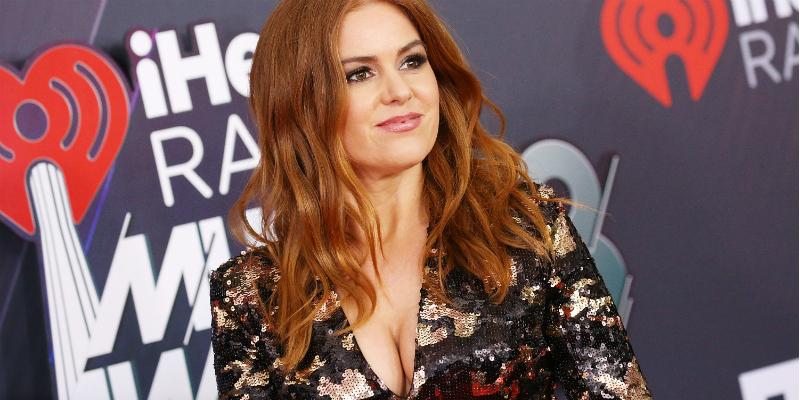 True or False? With her quirky film roles such as Wedding Crashers, Isla has proven that she's a funny lady. Her ginger locks are a God-given gift that suits her hilarious personality well.
Technically, Isla rocks a strawberry blonde hue that is described by professional stylists as a being a "golden-copper." JOICO's brand ambassador George Papanikolas spilled the beans about how to ensure that you look good with the same ginger shade to Cosmopolitan. "Strawberry blondes work best on pale and fair skin tones." To maintain the shimmering hue he recommended using products designed to repair the hair such as JOICO K-Pak RevitaLuxe ($12 Amazon.com) and the Color Therapy Shampoo and Conditioner ($30 Amazon.com) to reduce fading.
Article continues below advertisement
15. Karen Gillan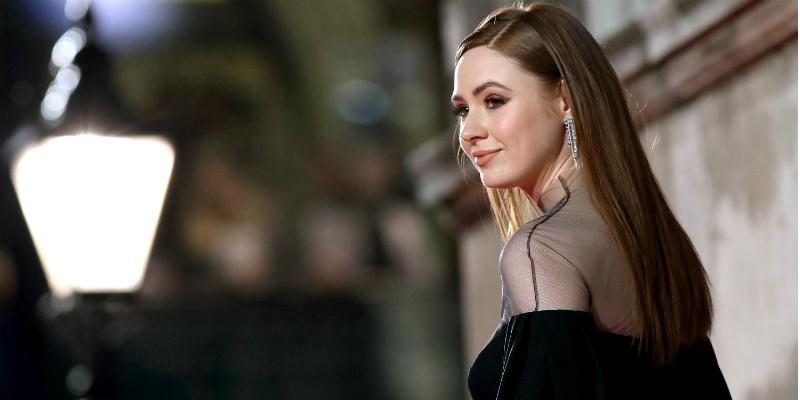 True or False? "In terms of having red hair, I always had a belief it would benefit me in the long run." Doctor Who star Karen Gillan grew up being teased for her height and wild hair. Yet, the 5'11 stunner found a way to put her looks to good use. The Scottish actress began landing roles in blockbusters such as Guardians of the Galaxy and Jumanji and she was a redhead for both roles. Technically in Guardians of the Galaxy Karen plays a blue-colored alien assassin who sports a close-shaven GI-Jane hairstyle, but at least Karen sported her natural color on the red carpet.
Article continues below advertisement
14. Bryce Dallas Howard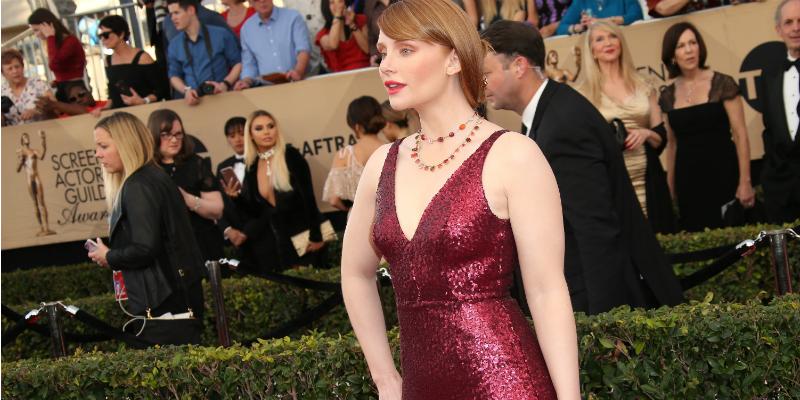 True or False? Bryce Dallas Howard is a natural redhead. That doesn't stop her from making her color even more vibrant with regular trips to colorist Tracey Cunningham.
Cunningham gave hair coloring secrets on her Instagram. "I did a full head of baby lights all over with Redken Blonde Dimensions with 40 Volume ($16.50 Walmart.com) and ¼ oz. of Olaplex ($28 Sephora)." Next, to pump up the shine, the colorist used a yellow/orange demi-permanent gloss form the Redken Shades EQ collection. Then, just because perfection is a must in Hollywood, Cunningham added more highlights with Redken Flash Lift ($32 Amazon.com) and Olaplex No 2 Bond Perfect as a toner.
Article continues below advertisement
13. Lily Cole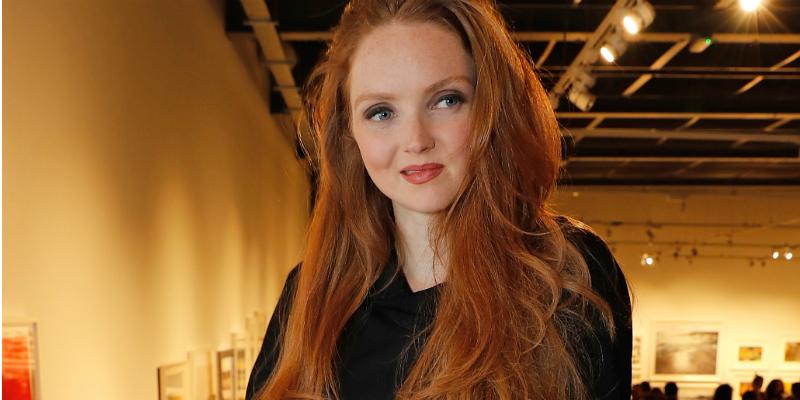 True or False? "I always end up being loyal to my red color," Lily said to InStyle Magazine. Growing up, the British supermodel was teased because she's a natural ginger. Of course, after landing contracts with brands such as Chanel and starring alongside Natalie Portman in The Imaginarium of Doctor Parnassus, it looks like this beautiful redhead has had the last laugh. It was her flaming curls that launched her modeling career when a representative from Storm Models spotted her on the street. The rest they say was history and the haute couture model even used her looks to launch a career in Hollywood.
Article continues below advertisement
12. Emma Stone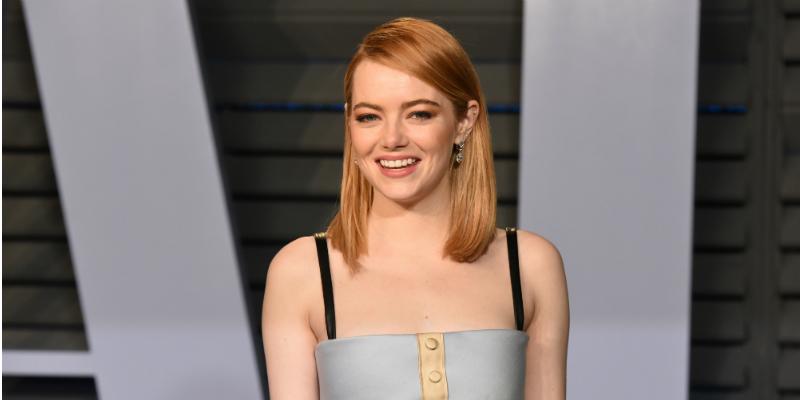 True or False? It's all fake! Emma Stone might like to play around as a redhead, but she's a natural blonde. It's just that the actress likes red hair best, ever since she first became a snarky redhead for the film Superbad. At the launch of Revlon's new mascara Lash Potion, Emma spoke about her hair. "I identify most with red hair. My mom's a redhead, so maybe I grew up seeing it more than seeing myself in a mirror."
Emma regularly sports a shimmering copper shade. Try Clairol Natural Instincts Golden Shimmer Hair Color, Golden Sienna ($8 Amazon.com) to achieve her signature red shade.
Article continues below advertisement
11. Eleanor Tomlinson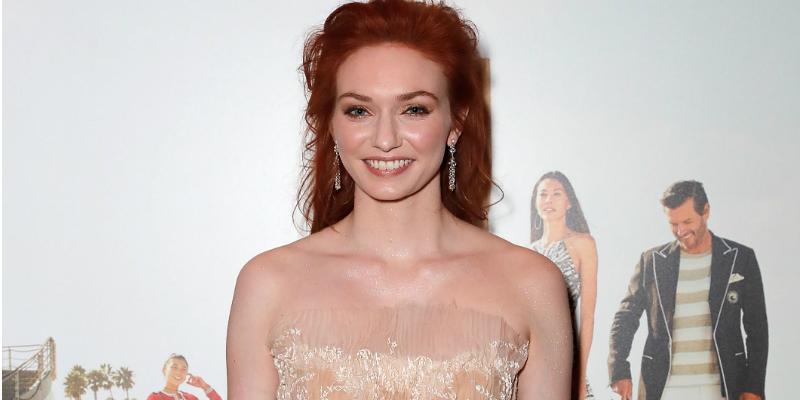 True or False? "I think I will definitely stay a redhead. Red seems to really fit my skin tone and I like to be a bit unusual." Eleanor Tomlinson looks like she was born to be a redhead, but the natural blonde revealed to The Telegraph that her famous red locks are actually dyed. It paid off as it makes her stand out in a sea of brunettes and blondes on the show Poldark. The 18th-century drama is a BBC cult favorite where Eleanor plays a beautiful redhead with an untamable streak.
Article continues below advertisement
10. Jessica Chastain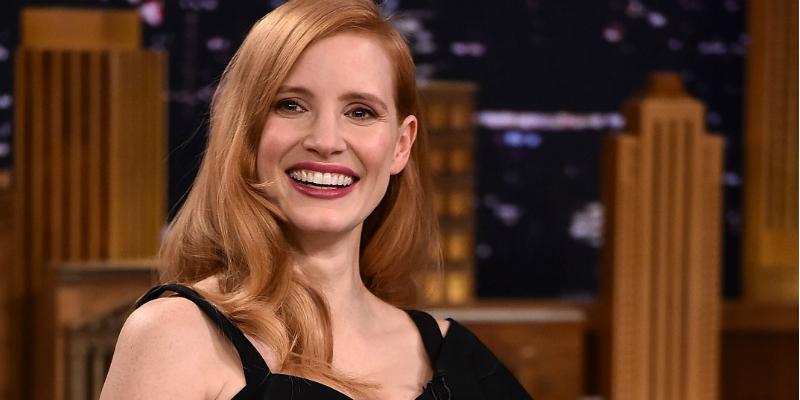 True or False? Jessica Chastain might look like she spends hours perfecting her ginger locks, yet the actress actually refuses to dye her hair. "As a child, I didn't like it her hair color because it made me different. As I got older and more comfortable, it became a badge of honor." So, when it comes her color, what you see is what you get. The Academy Award-nominated actress said that instead of altering her natural red hair, she prefers to use wigs to transform.
Article continues below advertisement
9. Sophie Turner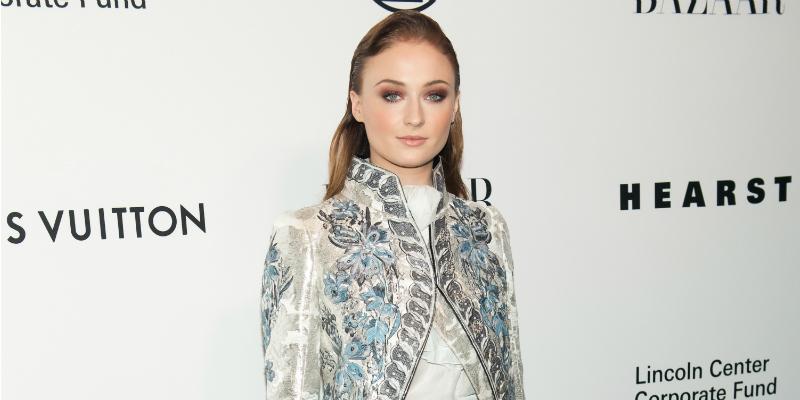 True or False? Sophie Turner is known for her striking red locks. Yet, don't be fooled, she is simply just another actress who has got hooked on having fiery red hair. The British actress ditched her natural blondness to play Sansa Stark on Game of Thrones. Yet, she has gone back to her natural blonde hair in-between shooting GOT for other roles.
To keep her locks looking vibrant and shiny, Sophie uses Wellaplex No 3 Hair Stabilizer. "I use it to restore the health of my hair and prepare it for my next transformation." She also uses Wella EIMI Perfect Me hair balm ($19.50 Ulta.com) to slick onto her hair whenever she needs a little more shine.
Article continues below advertisement
8. Laura Prepon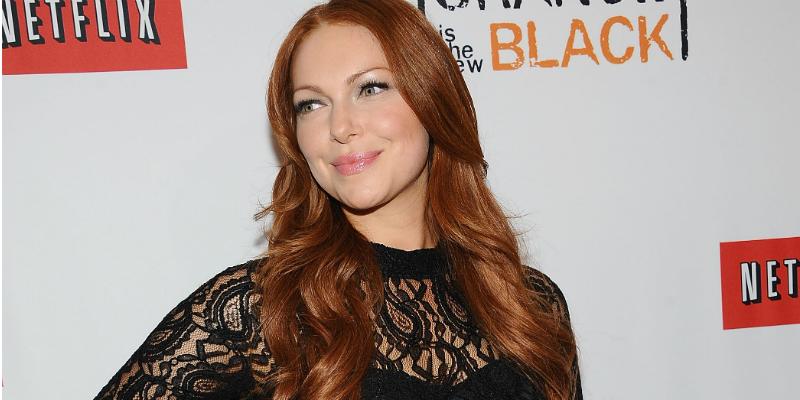 True or False? She may have entered into our lives as a wisecracking redhead on That 70s Show, but Laura Prepon has played blondes and most recently a sultry brunette on Orange Is The New Black. The 5'10 actress is a natural stunner with whatever hair color she chooses. So, it can be hard to tell just what Laura's natural shade is. Yet, it turns out that this lady is a naturally beautiful redhead.
Article continues below advertisement
7. Evan Rachel Wood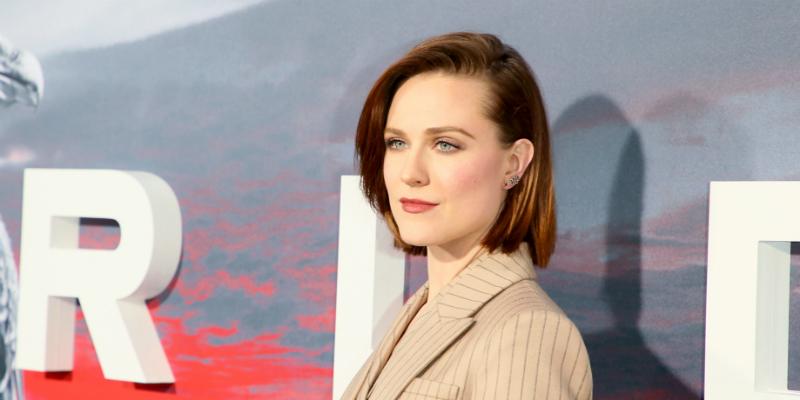 True or False? It's hard to pinpoint exactly what Evan Rachel Wood's natural color is as the actress has been every color under the sun. While filming HBO's Westworld, the actress sat down with Allure to talk about her hair. The Barbie blonde curls that you see her with on the show is close to Evan's natural blonde shade. Although, you'd be surprised to know what her favorite hair color is. "I think the only other one hair color I really loved was this kind of blood-red hair. It was like a really dark red with this really bright red kind of sheen over. It was awesome." Just goes to prove that beautiful redheads might actually be the ones having more fun!
Have fun with a fire engine red shade by picking up Revlon's Color Silk Beautiful Color in True Auburn 56 ($7 Walgrens.com). Or, if you're not afraid to go a little punk babe, try a wine-red shade such as Schwarzkopf Keratin Hair Color in Ruby Noir ($10 Target.com). Either way, you'll surely have just as much fun as Evan.
Article continues below advertisement
6. Natalaya Rudakova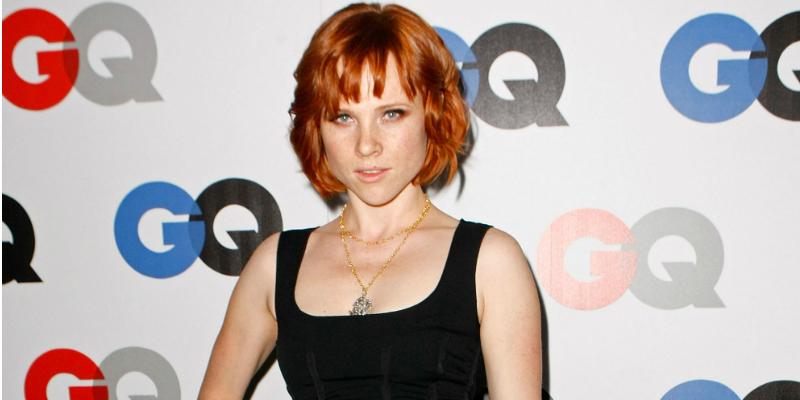 True or False? Legend has it that Luc Besson saw Natalya Rudakova walk across the street and seconds later cast her as the femme fatale in Transporter 3. Not only did he give her a leading role in one of the biggest action film franchises, but the French director also paid for her to take six-months of acting lessons in Paris before filming. Standing at 5'9 and with a headful of flaming red hair, Natalya is stunning. So, it's easy to see why she would be singled out amongst dozens of women in New York City to star alongside Jason Statham. Her natural hair color is a rarity just like her heavily freckled skin, which is even rarer among the sea of fake gingers posing in Hollywood.
Article continues below advertisement
5. Debra Ann Woll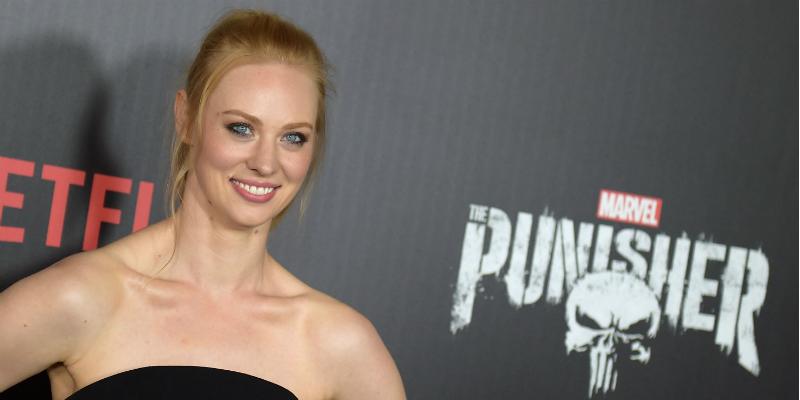 True or False? Her hair color might be fake, but the vibrant hue suits Debra Ann Woll perfectly. The former vampire on True Blood began dying her hair in high school after falling in love with the silver screen siren Rita Hayworth.
If you want to look like a silver screen siren just like Debra, you can use the exact drugstore box shade that she uses. The actress does her own hair with L'Oréal Paris Excellence Crème in Reddish Blonde (8RB) ($8 Target.com).
Article continues below advertisement
4. Bella Thorne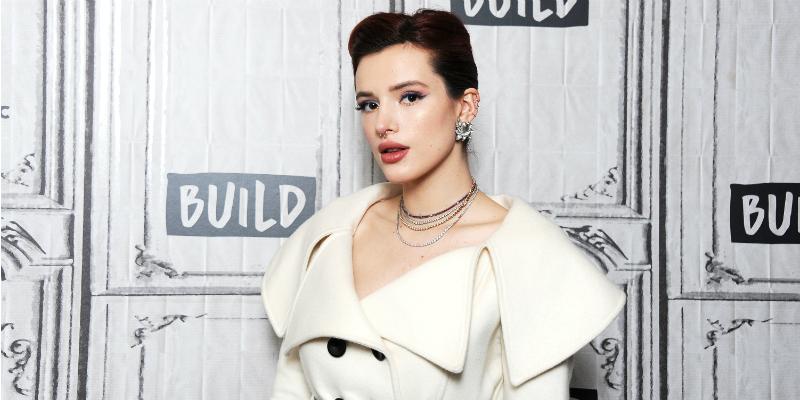 True or False? "A lot of people don't know I'm not actually a redhead. I'm a blonde. I dyed it for Big Love." Bella Thorne revealed to Allure magazine. Since going red, Bella hasn't looked back and it's worked wonders for her career catapulting the American actress into the limelight and making her one of the most well-known redheads to watch. Even if it isn't her natural color, she still makes it look amazing.
Article continues below advertisement
3. Ellie Bamber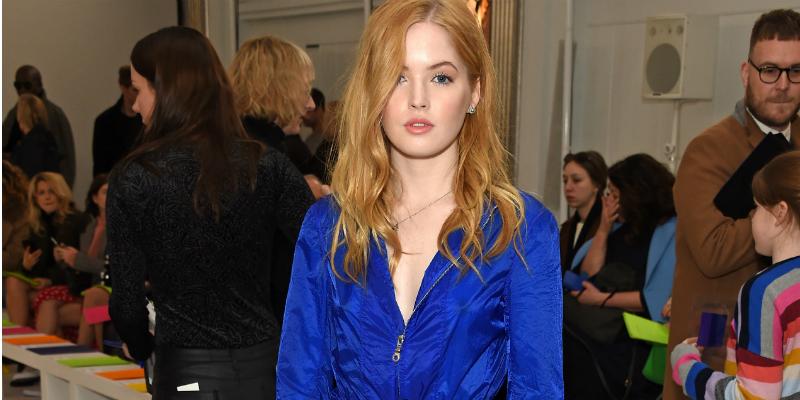 True or False? With headlines like "Redhead on the Rise," you might think that Ellie Bamber's strawberry waves are natural. Yet, the blonde actually dyed her hair to play Amy Adam's daughter in Tom Ford's psychological thriller Nocturnal Animals. "I think I should have been born a redhead. It goes with my personality—fiery and it's kind of quirky like me," the actress told Vogue.
Unleash your fiery side with a vibrant copper shade such as a shade such as L'Oréal Couleur Experte Express Easy 2-in-1 Color + Highlights, Light Golden Copper Brown Twist 6.4 ($17 Walmart.com).
Article continues below advertisement
2. Amy Adams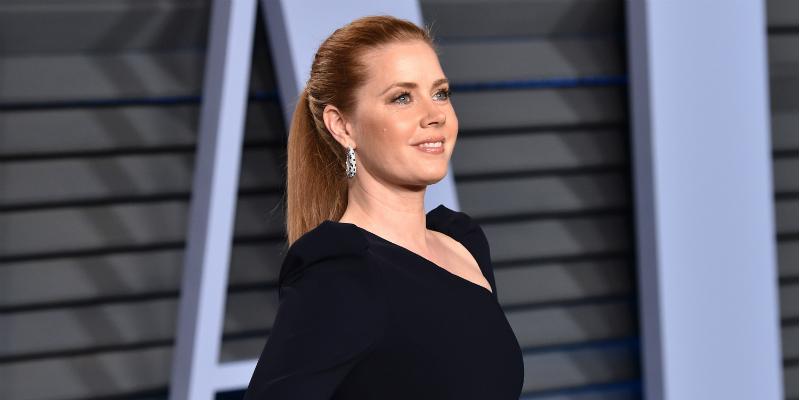 True or False? "The red hair suited my personality. I was a terrible blonde. The minute I went red, it was quirky and fun instead of flirtatious and dumb," Amy Adams spoke about her decision to dye her hair for the sake of her career at a New York Times Talk. As a five-time Academy Award nominee, it's interesting to think that all it took was a dye job to unearth Amy's potential as an actress. Her switch to red began for her role as a Disney princess in Enchanted. She has since been given the opportunity to play a nun, a con artist, a linguist and even Amelia Earhart.
Article continues below advertisement
1. Christina Hendricks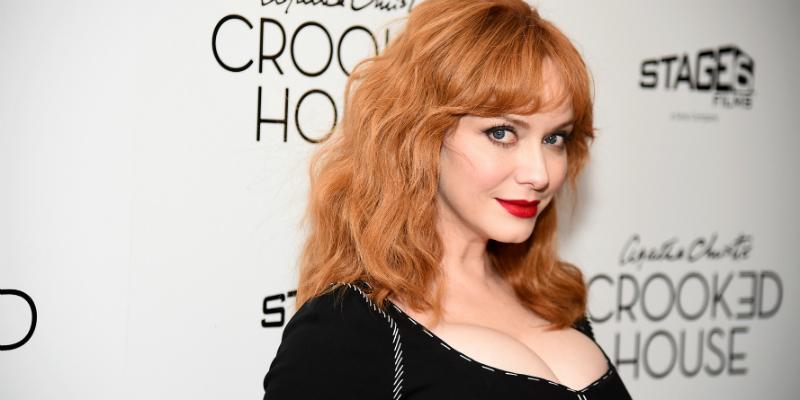 True or False? The Mad Men actress has admitted to "faking it" when it comes to playing one of television's most beautiful redheads. The natural blonde began dying her hair at the ripe age of ten after reading Anne of Green Gables. She continued with the red hue well into her acting career when she landed the role of the sultry Joan Holloway on Mad Men. Christina has said that her flaming red locks not only give her a confidence boost, but they also make her feel more "playful."
Do you want the same playful red hue? You might be surprised to know that you can easily achieve shiny locks with Clairol box colors. Christina also uses Clairol Nice N' Easy CC+ Colorseal Conditioner ($7.50 Amazon.com) to make her color last longer.