PHOTOS
Vanessa Bryant Changes The Name Of Kobe Bryant's Mamba Sports Foundation To Include Late Daughter Gianna Bryant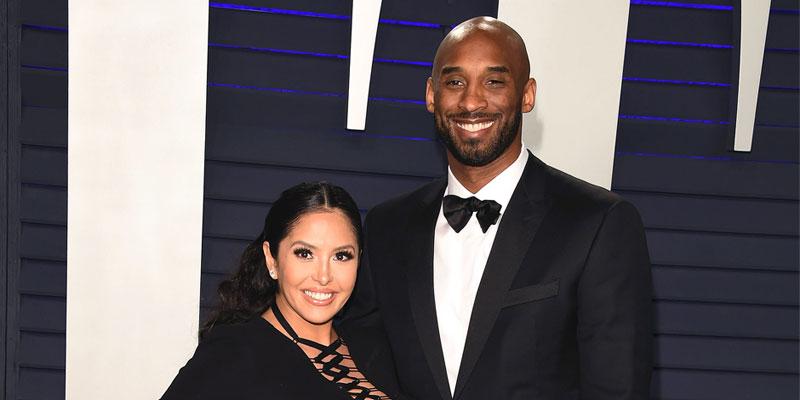 Article continues below advertisement
"Because there is no #24 without #2, we have updated the Mamba Sports Foundation to now be called the Mamba & Mambacita Sports Foundation. Our mission remains the same — and stronger than ever — to provide opportunities to young people through sports. Thank you all for the outpouring of support and your kind donations to date as we carry forth Kobe and Gigi's legacy. We hope to empower young athletes in a world they left us all to help shape. #Mamba #Mambacita #wings @mambamambacitasports," Vanessa, 37, wrote.
"You're so strong @vanessabryant I'm so proud of the way you're handling all of this. You're an inspiration to so many," one fan wrote in the comments section of her post. "Vanessa, the fact you can turn something horrible into this is admirable. Nothing will ever take away the loss, however, you're a very strong woman. I'm so sorry your family has to go through this, but you have millions of people around the world to support you. Sending you and your beautiful girls love," another person added.
Article continues below advertisement
Vanessa has been doing her best to cope with Kobe and Gianna's deaths in the wake of the unspeakable tragedy, and has been leaning heavily on her mother Sofia Laine. "Vanessa is incredibly close to her mom and her mom has been her rock throughout the past few weeks. Her mom is always with her and the girls and she's been keeping Vanessa strong and she's the weight of her support system," a source told Us Weekly, noting that Vanessa is painfully aware that "life must go on."
The source continued, "Vanessa takes solace in the support of her mom and her sister Sophie Laine, who are committed to seeing her through this. But at the end of the day, there aren't words to describe her feelings."
Article continues below advertisement
Vanessa and daughters Natalia, Bianka, and Capri have not been seen in public since the accident. Vanessa opened up about her survivor's guilt in a heartbreaking Instagram post on February 10. "I've been reluctant to put my feelings into words. My brain refuses to accept that both Kobe and Gigi are gone. I can't process both at the same time. It's like I'm trying to process Kobe being gone but my body refuses to accept my Gigi will never come back to me. It feels wrong. Why should I be able to wake up another day when my baby girl isn't being able to have that opportunity?! I'm so mad. She had so much life to live," she wrote.
Article continues below advertisement
"Then I realize I need to be strong and be here for my 3 daughters. Mad I'm not with Kobe and Gigi but thankful I'm here with Natalia, Bianka and Capri. I know what I'm feeling is normal. It's part of the grieving process. I just wanted to share in case there's anyone out there that's experienced a loss like this. God I wish they were here and this nightmare would be over. Praying for all of the victims of this horrible tragedy. Please continue to pray for all," she added.