REALITY TV
NeNe Leakes Deletes Instagram After Tamra Judge Claims She Was Fired From 'RHOA'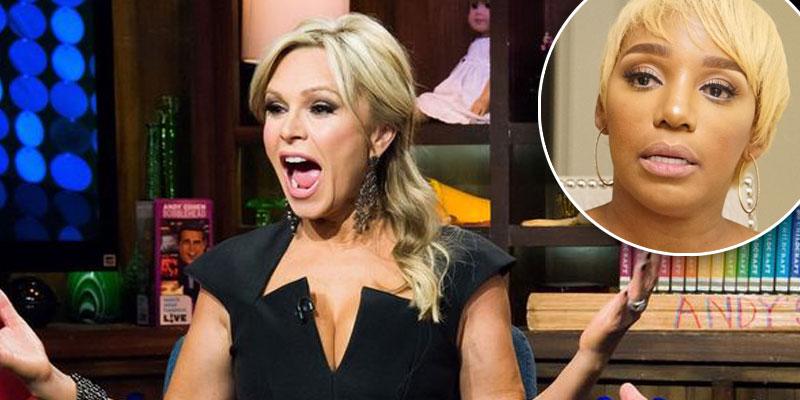 Article continues below advertisement
"@dorindamedley you will be missed icon, but it's pretty amazing on the other side #Vicki #Tamra #leeann #Nene? #LVP #Bethenny #dorinda gone but never forgotten," the blonde beauty captioned the photo.
Article continues below advertisement
Judge's claims come after Leakes posted a series of cryptic tweets about how she has "protected everyone" and "took the beating" so others wouldn't have too.
"I hav protected every1 for years and covered up things i shouldn't have! I took the beating so others didn't have too and no one has protected me or stood up for me," she wrote. "Y'all have gone silent and turned the other cheek. You are NOT exempted from getting this same treatment 1 day."
Article continues below advertisement
Of course, Leakes' followers were quick to assume she was referring to RHOA, and they were hoping the 53-year-old star would spill some more tea. One person commented, "She is probably contractual prohibited from saying a lot. But ooooh I wish she could. The truth needs to come out."
WATCH! FIND OUT HOW MUCH 'REAL HOUSEWIVES' VACATIONS ACTUALLY COST
Leakes is still active on Twitter and posted on Tuesday night. "Support Black Women, Protect Black Women! You have no idea what they've been thru or the WEIGHT they have carried on their back silently for yearsssssssss. Thank you! Bye," she wrote.
Back in June 2020, Leakes shut down rumors that she was leaving the hit Bravo show.
"It is absolutely not true that Nene has been fired from RHOA," Leakes' manager, Steven Grossman told PEOPLE. "Furthermore, it was made abundantly clear prior that she will always be welcome on the series as long as she wants to be."