REALITY TV
Denise Richards Threatens To Leak Lisa Rinna's Incriminating Text Messages On The 'RHOBH' Finale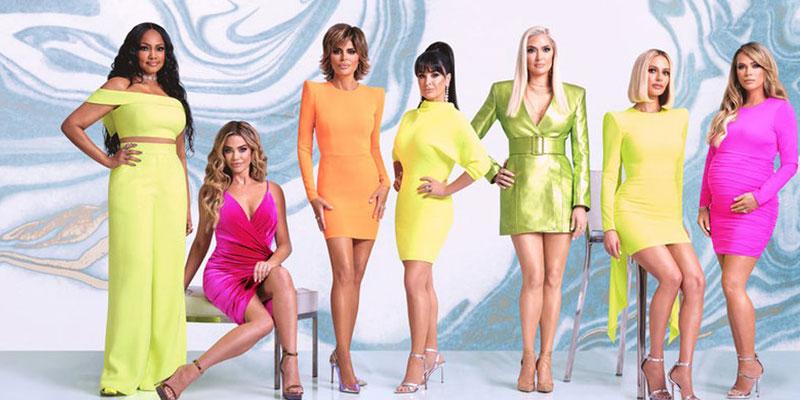 Article continues below advertisement
CAST SHAKE-UP? FORMER 'RHONY' STAR KRISTEN TAEKMAN MOVES FROM NYC TO LOS ANGELES
"We were worried about you. ... You said, 'Family emergency.' You lied! That's a lie!" Lisa said.
Rinna asked Denise why she never spoke with Glanville, 47, over the affair accusations. "I don't even want to say how it was dealt with, but it's being dealt with," the blonde beauty said.
"I witnessed something that really confused me," Rinna said. "You have had a long relationship with Brandi Glanville. Platonically or whatever, because you have a very long text message chain with her, Denise."
RHOBH'S GARCELLE BEAUVAIS TO FRIEND DENISE RICHARDS 'IF YOU'RE NOT COMING BACK, I'M NOT COMING BACK'
"I don't care what texts she has," Denise said. "My interaction with her was very limited ... I've seen her four times in my life. She was an acquaintance! That was it!"
Denise — who accused Rinna of playing "dirty" — claimed to Rinna that Glanville had the so-called text messages altered to make it look like they had hooked up, but Richards insisted it's not true. "There is an app that can revise text messages, so whatever Brandi has, I don't even care," Richards told the camera.
Article continues below advertisement
Earlier in the episode, Richards bailed on Kemsley's party and got her husband, Aaron Phyphers, to lie for her and make up a story that there was a "family emergency." Rinna seemingly decided that Richards has lied too many times.
"Listen," she told castmates. "She was married to Charlie Sheen and she fought him in the press for 14 years with 14 different lawyers. She learned how to protect herself. She's gonna make all of us bad guys, just so you know. We will all be the mean girls. We will all be horrible."
Article continues below advertisement
"'I'm torn, 'cause I would like to be a good friend for her, and I don't feel like I've been a great friend," Rinna said. "But now I go, 'You know what? Maybe I have been a great friend, and you're being a s--ty friend.' And she's gonna have to take responsibility for it."
"You make your bed, you have to sleep in it," Rina added. "And sometimes that bed is f--ing filled with nails and snakes."
EILEEN DAVIDSON SLAMS TROLL WHO CALLED HER, LISA RINNA AND ERIKA JAYNE 'SKANKS'
The show ended with Rinna, Kyle Richards, Mellencamp Arroyave, Sutton Stracke, and Kemsley traveling to New York to see the Broadway debut for their pal Erika Jayne. Denise and Garcelle Beauvais didn't make it to the trip.
The season 10 reunion of RHOBH airs on Bravo Wednesday, September 2, at 9 p.m. ET.