REALITY TV
How @BabsEvansMTV Would Recap Episode 8 of Teen Mom 3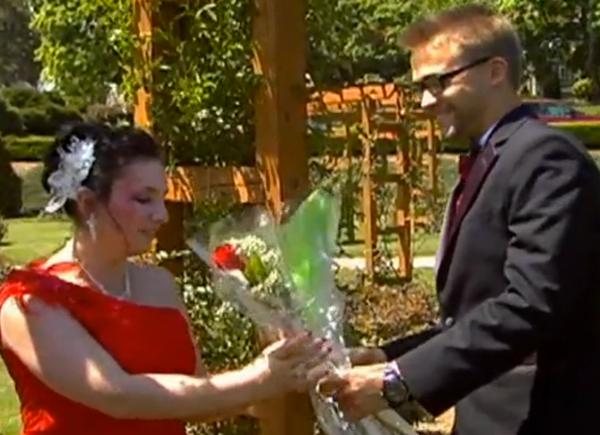 You can bet that @BabsEvansMTV is full of commentary for tonight's Teen Mom 3. Between the absentee dads on Father's Day to one of the girls going to her senior prom, here's what happened on TM3, episode 8....
Watch: Farrah Abraham Defends Her Sex Toy Line on The Doctors
Mackenzie's storyline this week didn't even mention the word "rodeo" once, but the issue this time around was that it was Father's day and Josh spent it with his friend instead of Mackenzie and their son. And when Mackenzie gave him his gift that she worked so hard on? He didn't care at all. How could he turn down Gannon's adorable little face though?!
MORE ON:
Alexandria Sekella
Article continues below advertisement
@BabsEvansMTV would say: "Why do ya even BOTHA doing nice things for ya boyfriend? He'd rather be a TEENAGA than be a fatha! Don't try any MOAH to be nice!"
Briana had an episode with lots of firsts—her first time getting behind the wheel, her first day at college, and Nova's first visit to the beach. But Brittany was a bit of downer the entire time, saying college wasn't a big deal and telling Bri and their mom that she's had enough and she wants to "spread her wings and fly," aka move away. No, Brit! Don't do it!

@BabsEvansMTV would say: "Bri, why was ya SISTA being such a loosa? Nobody is askin' ha to be a motha to Nova! Let ha do whateva she wants and you and ya MOM will be fine without 'a!"

Alex is doing pretty well on her own with Matt recovering and being in rehab after his overdose, honestly. And with some urging of her mom, Wendy (we loved her and Alex's matching Hollister tees, BTW), Alex decides to get a prom dress and go to prom. Even though her date, who her boss set her up with, was a dud, hey, she's a real teenager now! That night out was totally deserved.

@BabsEvansMTV would say: "That Nick fella was a LOOSA! But I'm so happy for ya that ya went to ya SENIAH prom! Ya gotta be a real teen every once in a while!"

Katie signs Molli up for a swim class, but since Joey didn't come back with the car in time, Katie and Molli missed the class. Bummer. But of course, Joey still found enough time to go fishing with some friends even though he's exhausted from his graveyard shift at work and barely ever sleeps. Priorities, Joey. Priorities.

@BabsEvansMTV would say: "Molli's fatha is gonna let a fishin' trip ruin ya RELATIONSHIP with each otha? Why are ya'll still even togetha? The yellin' is bad for ya dawta!"

OK! News: Devoin Gets Arrested and More Teen Mom News of the Week

Which girl did you feel the worst for on tonight's episode? Tweet us @OKMagazine or tell us on our Teen Mom Facebook page!