REALITY TV
Teen Mom Week in Review: Chelsea's Daughter Impersonates Miley Cyrus, Kailyn Reveals Post-Birth Plan and More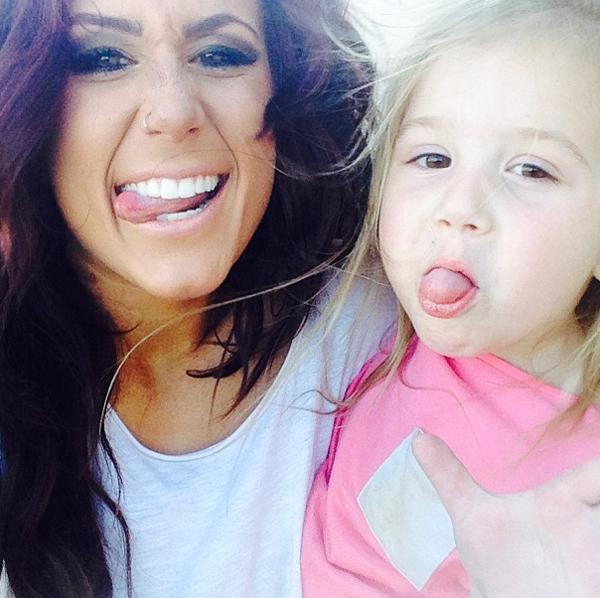 Article continues below advertisement
Ever since Leah Messer Calvert joined Instagram a week or so ago, she's been posting pics like crazy of her, her husband, and of course, her adorable girls. This cute one she put on Twitter is our favorite, but basically the entire collection is adorable. It's too hard to choose just one fave.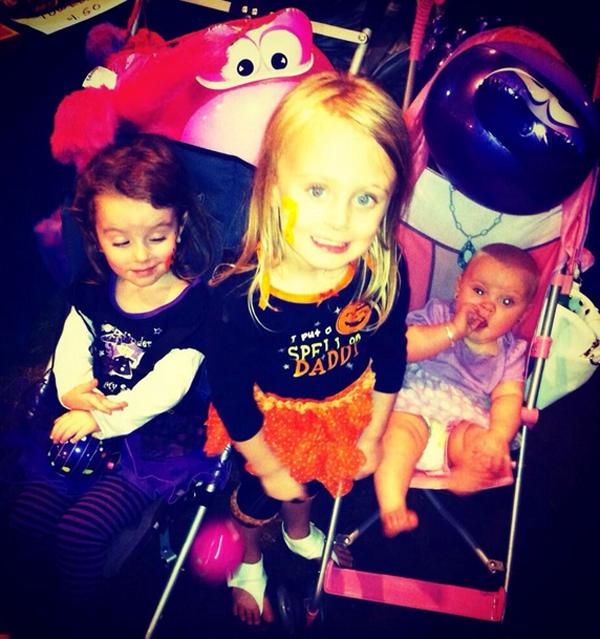 And speaking of cute pics, it doesn't get cuter than the ones Maci Bookout and her boyfriend Taylor McKinney post together. She posted this one on Instagram without a caption, so allow us to caption this for ya, Maci. "Here's me and my adorable boyfriend and my amazingly beautiful hair, be jealous." That about sums it up.
https://instagram.com/p/fGwqicQh2a/
Newly-married Kailyn Lowry is rumored to be due with her second child in just three weeks, so of course she's thinking about her plan for once the baby is born. On said agenda? Encapsulating her placenta, which is where doctors take parts of the placenta and use it essentially as pills after birth to help the mom recover, produce breast milk, etc. Yup, this actually happened:
Article continues below advertisement
OK! News: Kailyn and Javi Post Adorable Puppy Pics!
In not-so-shocking Teen Mom 3 news, Briana Dejesus' baby daddy, Devoin Austin, has been arrested. Wetpaint reports that Devoin was put in the slammer in late September for violating his probation that he got as punishment months before for a DUI. Briana's response? Oh, only the best thing ever:
While one TM baby daddy is going into jail, one TM mama is getting out! Amber Portwood is rumored to be released from jail on November 6, four years earlier than she was originally supposed to be released. Gary Shirley hasn't had much to say about her getting out, except this, so do with this what you will:
Photos: Recap of Teen Mom 3 Season 1 Episode 7
In other TM3 baby daddy news, Josh is still going to the rodeo! What was clearly an area of disagreement on recent episodes of Teen Mom 3 has seemed to work itself out for the couple, as Mackenzie Douthit just posted this pic on Insta of her, Josh, Gannon and a friend at the rodeo. So happy for the soon-to-be family of four!
https://instagram.com/p/fF_OnKLqqL/