REALITY TV
'Teen Mom 2' Star Briana DeJesus 'Tolerates' Ex Luis For Daughter's Sake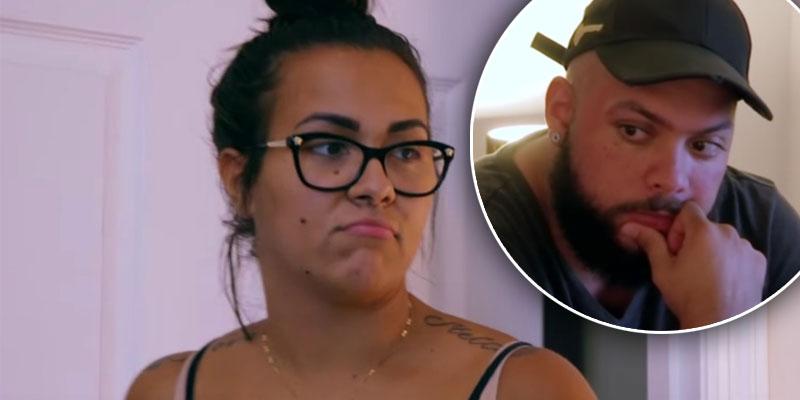 Miss moving on! Teen Mom 2 star Briana DeJesus revealed that she still "loves" ex Luis Hernandez — but only for their 3-year-old daughter Stella's sake. As a matter of fact, she is completely done with him.
The reality TV star talked to In Touch about her current relationship status with her estranged ex after the explosive season 10 trailer showed Hernandez giving her an STD after she gave him another chance.
Article continues below advertisement
Article continues below advertisement
In the Teen Mom 2 premiere which aired Tuesday, September 1, viewers saw DeJesus confront Hernandez. She showed up to his DJ gig to talk, and the exes left the venue together in an Uber, which is likely when the hookup occurred. When asked about what exactly happened that night, DeJesus told In Touch that she doesn't want to share "too much" because it will give "everything away."
In the explosive Teen Mom 2 season 10 trailer, DeJesus revealed that Hernandez gave her an STD, which she hadn't "processed" yet. Shortly after the trailer premiered, the MTV star told Celeb Magazine that "obviously, by now, my fans have seen the trailer where I confirm that Luis, my ex (and the father of my daughter, Stella) gave me an STD." She stressed to the outlet that "it should be noted this was a year ago at this point," referring to the timeline of events.
TAKING A LOOK AT THE BEST TEEN MOM ALUM CLAP BACKS TO HATERS
"With that being said … before you judge me — which I know you inevitably will — I wanted to at least explain myself and own up to the fact that yes, I made a mistake sleeping with him."
As far as Hernandez's relationship with his daughter, the TV personality told the outlet, "he stopped coming around to see her completely and he doesn't even call to check in on her."
DeJesus has one daughter, Stella, with Hernandez and another daughter, Nova, 8 with ex Devoin Austin.