STYLE
Are We Stressing Our Tresses? A Hair Restoration Expert Weighs In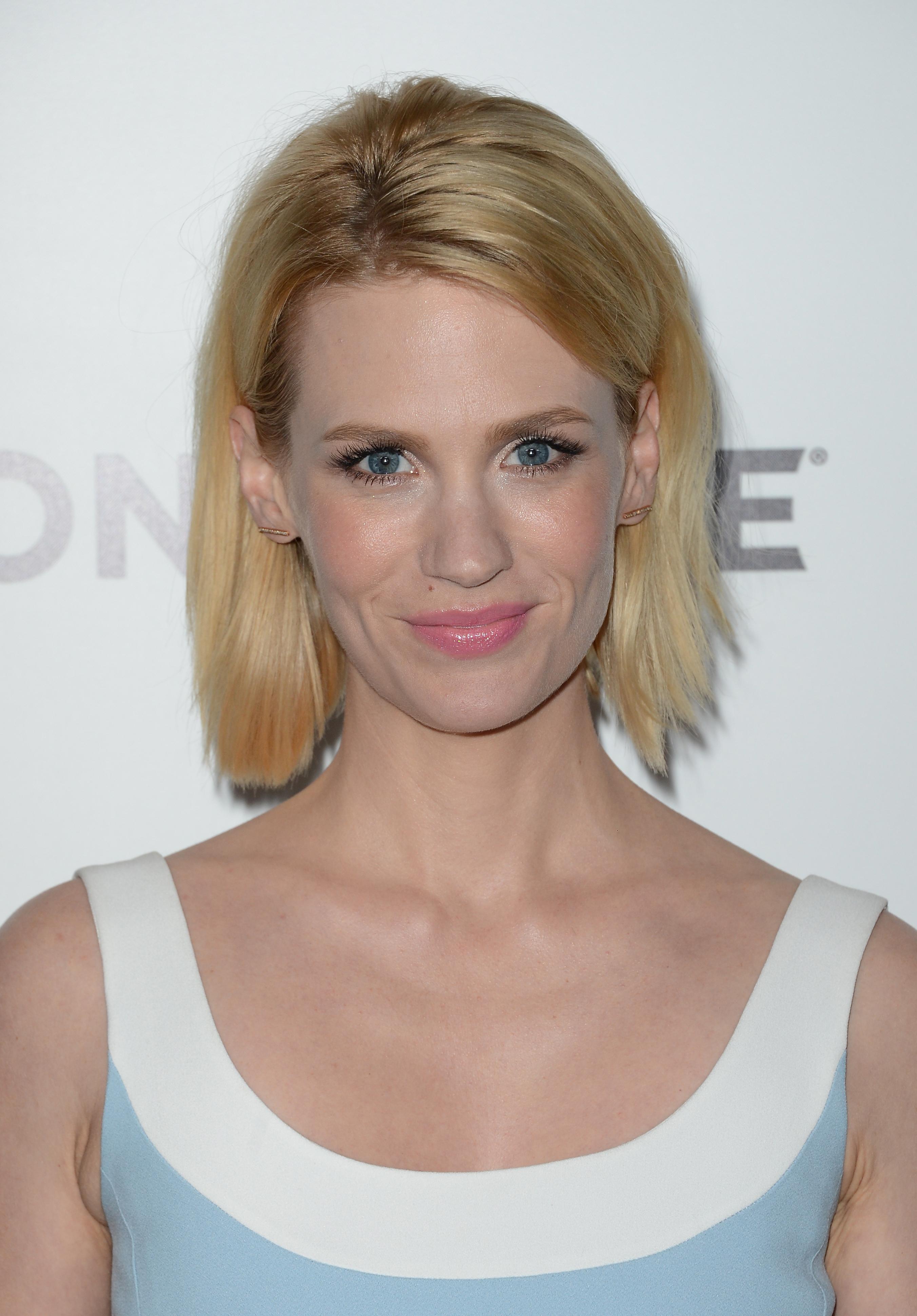 Earlier this year Mad Men star January Jones admitted after frequent dye jobs, her hair is "falling out in clumps." Lady Gaga reported a similar experience in 2011 while trying to maintain her lengthy, bleach-blonde strands. Is vanity causing our precious strands to fall out? Maybe, maybe not.
OK! News: Must-Try Cookbooks That Are Great For Your Waistline
Hair restoration expert Lucinda Ellery explains the top reasons women lose their locks:
Article continues below advertisement
• Female Pattern Hair Loss
"This is basically down to your DNA," says Lucinda. "For instance, many, many years ago dermatologists were diagnosing women with male pattern balding and I would say, 'Well, we're not men.' There's only one feature that's the same and that's the site, in every other way it's completely different. So we kind of changed the name to female pattern hair loss through the press really. It made a big difference in changing the name to a more acceptable one. Female pattern hair loss is one of the top hair loss situations."
OK! News: Cat Deeley's Yoga Pro Offers Energizing Tips
• Trichotillomania
"TTM (Trichotillomania), a hair pulling disorder, is very common," she says. "There are about 9 million people who have that in the United States and probably about a million in England. It's an incredibly common disorder."
• Pregnancy
"Another type of hair loss would be pregnancy hair loss," explains Lucinda. But fear not Kim Kardashian and Kate Middleton, it won't last. "Very often we do not lose any hair while we're pregnant so our hair gets thicker and thicker and thicker, or would appear to be so, and then 16 weeks after birth we have this massive shedding which can be very distressful. It's part of pregnancy because the hair has a cycle: Rest, shed and grow. Sometimes if you don't know to expect it, you think your hair is falling out, but it's actually the hair you've been keeping during the pregnancy. The hair should resolve and turn more or less back to normal."
Article continues below advertisement
Photos: Celeb Swimsuit Inspiration To Get You To The Gym
Hair loss can be a major hit to a woman's psyche and, unfortunately, there aren't currently any miracle cures. "There isn't any known pill, potion, lotion or injection to stop hair loss to the best of my knowledge," says Lucinda. "Can you imagine? Whoever can discover that will be richer than Bill Gates."
But rest assured, there are ways to camouflage the situation.
"If your scalp is getting a little bit see-through there are a number of makeups that you can buy from the chemist that are designed for this," says Lucina. "One of the ones I use and recommend is Fullmore and they do a range of colors and usually you can find something that suits you. It's important to use it correctly. I've had women who've come to me for hair and I've suggested that they use Fullmore with great results."
Article continues below advertisement
OK! News: Does Juicing Really Benefit Your Body?
If you're not content with that, extensions are an option, just make sure they're applied with care.
"I think it matters who provides you with the extensions and about the care and attention," says Lucinda. "Very often when somebody is ready to do something with their hair, adding a small application of extensions can make all the difference. And then we have our amazing Intralace System." Intralace is available in a few options, and works best for women with hair loss or thinning at the fringe, crown or parting areas.
For more information on hair restoration, visit Lucinda's site at www.lucindaellery-hairloss.com.
Are you guilty of overstressing your hair? Submit your hair confessions in the comments below, or tweet @OKMagazine.