STYLE
#MotivationMonday: 10 Ways To Burn Fat Faster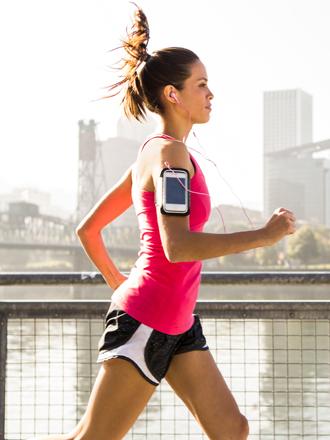 We're kicking off the seventh week of OK!'s 12 Week Countdown To Summer to get us fit and looking our best for bikini season.
So here are 10 great tips, with help from our friends over at Men's Fitness, on how we can lose fat faster (and who doesn't want that right?!)
1. High Intensity Interval Training
This way of working out is more effective than just a traditional cardio workout and you continue to burn calories long after you've left the gym.
Article continues below advertisement
Article continues below advertisement
There's nothing like that 'before' photo to get you motivated. But taking photos of yourself along your weight loss journey is a great way to see what work still needs to be done but also what you've achieved so far and how far you have come.
OK! LOVES: WEIGHT LOSS MEAL DELIVERY SERVICE 'LOSS ARTS'
6. Train With A Partner Or In A Group
Having a workout buddy is a great way to stay motivated, accountable and also share your fitness journey with. But also having a trainer or doing group activities can help in the same way.
Article continues below advertisement