STYLE
When In London, Lady Gaga Ups Her Fashion Game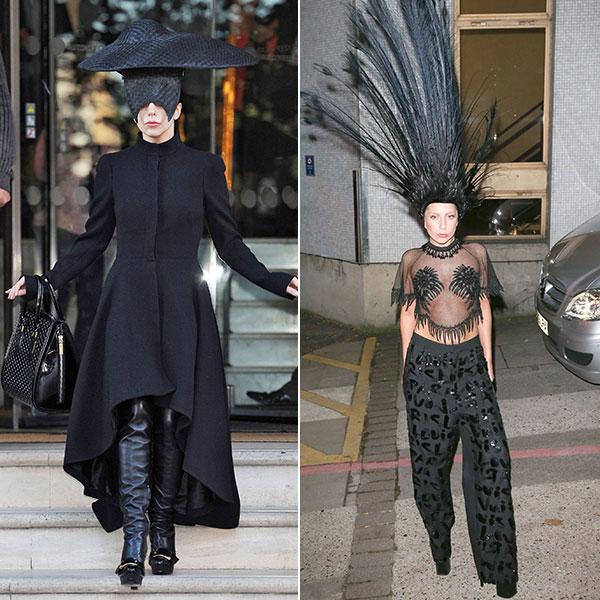 It's not breaking news, per say. Lady Gaga has been heavily defining her personal style since we met her and taught us all how to just dance. Basically what we're saying is, it's a slim to none chance that you'll see Miss Gaga in an outfit that A.) Doesn't stand out. and B.) Resembles something you have hanging in your closet.
Diving heavily into the genre of Gaga garments, let's chat about the two outfits she donned in London. They're no fasinators à la Kate Middleton, but two large headpieces that sure make a statement. Without the hat that covers her eyes, her outfit kind of looks like something Victoria Beckham would flaunt.
Article continues below advertisement
Gaga then rocks a sheer black blouse that basically shows all, with a few exceptions thanks to feather embellishments.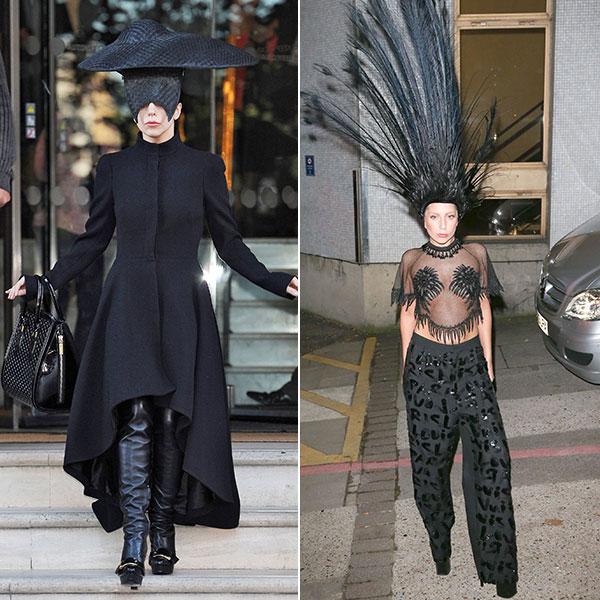 Remember that part in Marie Antoinette when Kirsten Dunst orders more hair to be added to her sky-high wig? Did you ever wonder how she could keep her head up? How does Gaga balance her easily three-foot-tall feather hat? The questions compile.