VIDEOS
Jenny McCarthy on The Beauty Product The Ladies of The View Can't Stop Talking About—And How Your Man Can Use it Too!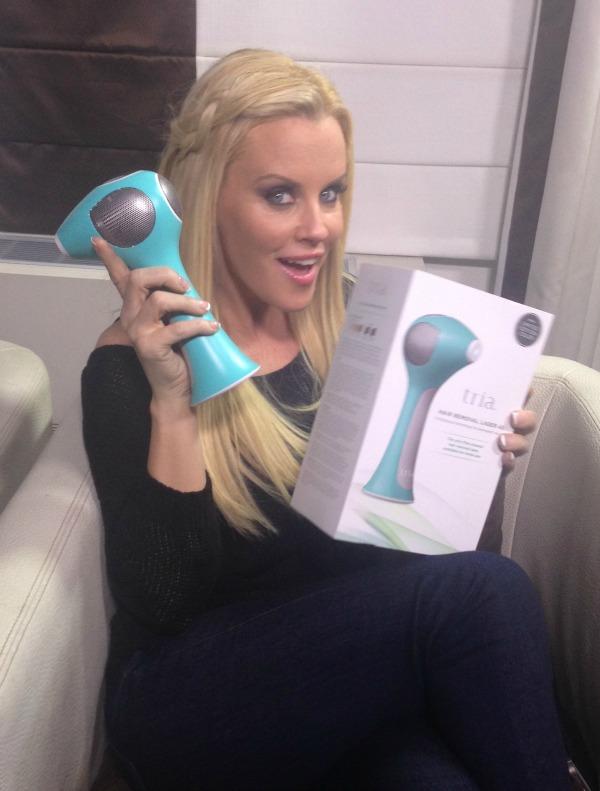 It's not often that one simple beauty product comes along and has all of the ladies at The View clamoring for it! But when we caught up with Jenny McCarthy she told us exactly how the Tria Hair Removal Laser 4X caused quite a stir.
OK! News: Pippa Middleton is engaged!
Jenny discusses the miracle product that will change your life including time in the shower, preparedness for when a last-minute weekend getaway or unexpected romantic evening comes along, and how you can even use it on your man! That's right, just a few simple sessions and your guy's back hair will become entirely a thing of the past. Never one to shy away, Jenny even reveled her body parts she's used the Tria on.
Article continues below advertisement
OK! News: 5 shows to see on TV tonight
And Jenny opens up about how she keeps in touch with boyfriend Donnie Wahlberg, even though they might be the 2 busiest people on the whole planet. Plus, that's not the only guy she's missing these days as her son Evan is currently in Illinois so we got an update on how he's doing and how she stays connected with him. She also told us how things are going at The View, what the biggest adjustment she had to make was and why she fits in with the other ladies so well.
MORE ON:
OK! Original Video