VIDEOS
OK! Exclusive: A Glowing Ciara Reveals New Details About Her Pregnancy and Upcoming Wedding!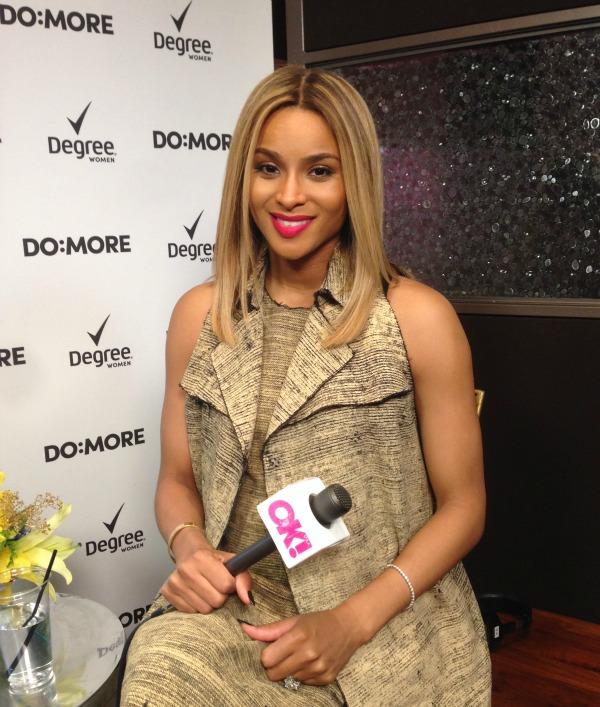 Yesterday Ciara revealed that she is expecting her first child with fiance Future and we could not be more excited for them! We caught up with her right after the news was out to find out how she's feeling, how her daily routine has changed and what she's most excited about when it comes to being a mom.
Photos: 12 female celebs who recently defended their weight
Check out the video above to see the gorgeous singer gush about having a baby on the way and why she feels her sexiest right now. She's also excited to have a little belly for herself now, and taking a break from those abs of steel she's known for. Ciara is still being super conscious of staying healthy and reveals the treat she's only allowed to sip in moderation.
Article continues below advertisement