VIDEOS
Reality According To Reza: Advice to Justin Bieber and Questions for NSYNC's Chris Kirkpatrick On His Wedding Day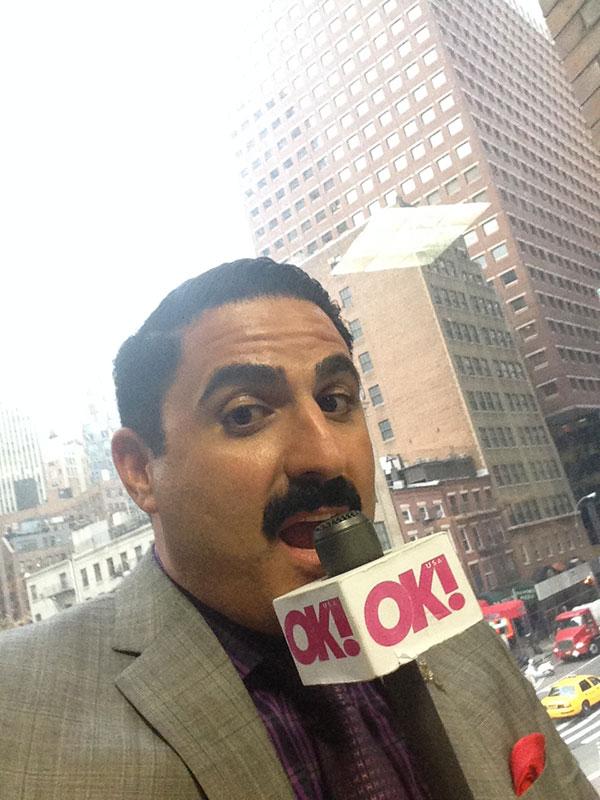 Did you watch our special video edition of "Reality According to Reza" with Shah's of Sunset's Reza Farahan's breakdown of all things Real Housewives from the past week. If not, you're in for a treat—catch up right here.
Well—because it's Friday, because we love treats and because we had such a blast when Reza stopped by the OKMagazine.com offices this week—we have a BONUS video edition of "Reality According to Reza" for you!
Article continues below advertisement
Press play to find out why Reza isn't down with Justin Bieber's latest antics, applauds Scandal's Olivia Pope (AKA Kerry Washington) for getting it on—spoiler alert—with the President and has some comments on the tuxedo choices Chris Kirkpatrick made for his former NSYNC bandmates (and ushers) at his wedding. Brutally honest yet hilarious as always . . . check it out NOW!
What did you think about Reza's take on this week's pop culture drama? Agree or disagree with Reza? Share all in the comments section below or tweet @OKMagazine or @RezaFarahan.
And don't forget to tune into an all new episode of Shah's of Sunset this Tuesday night at 10pm ET on Bravo!