Awk! Joy Behar Thinks Carole Baskin's Missing Husband Should Join Her On 'DWTS'
Joy says the darndest things! Clearly, The View's Joy Behar has not seen Netflix's hit documentary series Tiger King.
On Tuesday, September 15, the outspoken 77-year-old was talking about Carole Baskin's debut on Dancing With the Stars, which aired the night before. During the highly anticipated premiere, the family of Baskin's former husband, Don Lewis, aired a commercial pleading for help to find out what happened to the millionaire, who disappeared in 1997. The family even named Baskin in the commercial.
Article continues below advertisement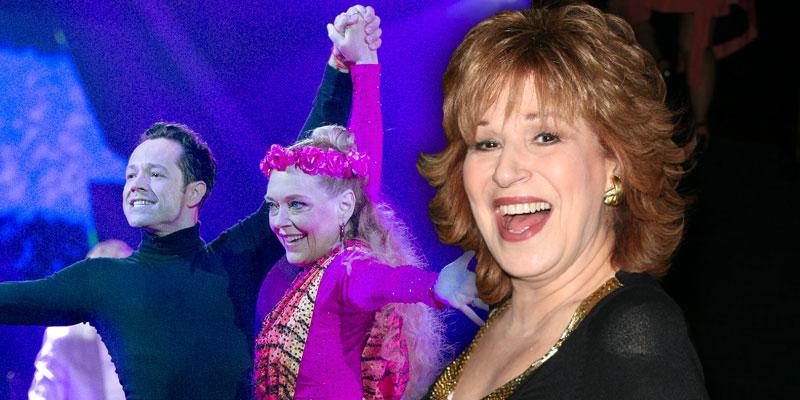 "I have no idea what Tiger King is," Behar said when asked what she thinks of what happened to Lewis. "What they told me this morning is that she's under suspicion and the husband is missing, so what would have been a really big coup for ABC was to have the husband on DWTS."
"Now that would have been good television. Bring him back!" the television host said while laughing.
FAMILY OF BASKIN'S MISSING HUSBAND AIRS AD DURING 'DWTS,' OFFERING $100K FOR LEADS
Cohost Whoopi Goldberg — who was in shock over Behar's comments — quickly replied, "He's no longer on the planet, Joy. He's no longer with us."
Lewis was declared dead in 2002, but that hasn't stopped his family from demanding answers. Lewis' sudden disappearance in 1997 was brought into the spotlight after the hit show Tiger King was released on Netflix earlier this year.
Some of the Tiger King stars — including Joe Exotic — in the Netflix docuseries alleged that Baskin participated in his mysterious disappearance — and plenty of viewers agree! Theories have circulated on the internet that Baskin killed her husband and fed him to her tigers.
Article continues below advertisement
JOE EXOTIC ASKS PRESIDENT TRUMP FOR PARDON AFTER HE CLAIMS HE WAS SEXUALLY ASSAULTED IN PRISON
In the ad aired on Monday night during ABC's hit dance competition show, Lewis' family offered a $100,000 reward for information pertaining to his disappearance.
Even though Meghan McCain watched the series, she didn't think the cat lover performed well onstage. "She's a terrible dancer. I felt bad about watching it afterward because she is an alleged murderer," the 35-year-old said. "I believe she murdered her husband. She talks about putting sardine oil on people and feeding them to tigers on the documentary."
Baskin's big debut on DWTS included her dancing a paso doble to the ironic song 'Eye of the Tiger' — scoring only 11 out of 30 points — on Monday night.
Dancing With the Stars airs on ABC Tuesday, September 22, at 8 p.m. ET.