Archive
Little Women: LA's Terra Jole On What It's Like To Dress Up as a Mushroom On The Miley Cyrus Tour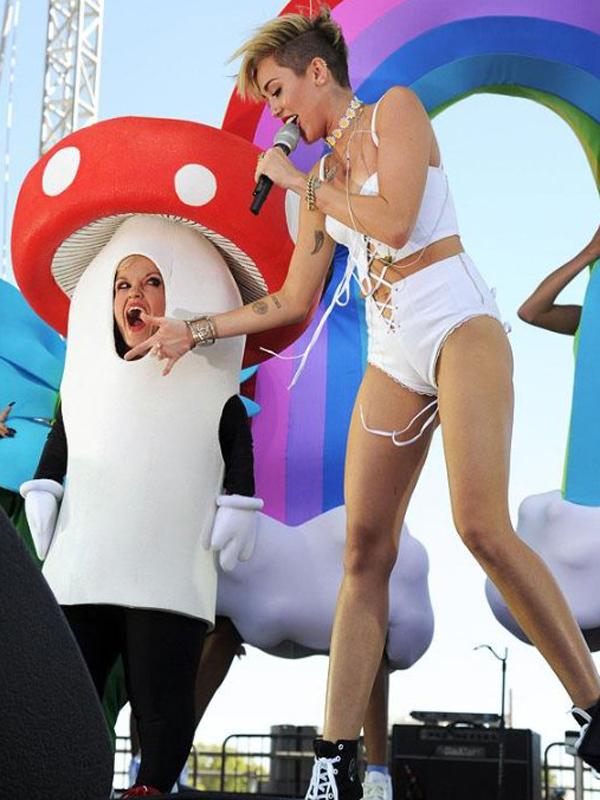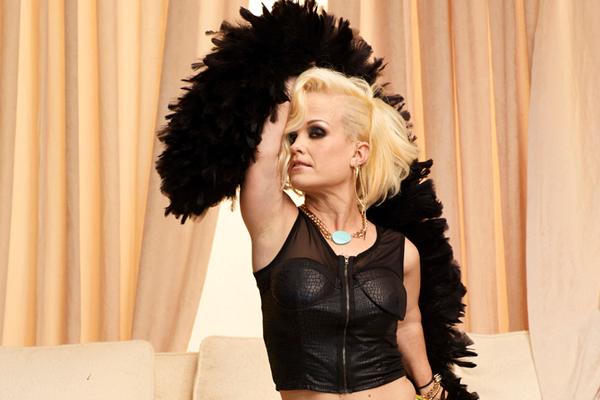 You may know her as Mini Britney. Or Mini Gaga. Or "mushroom number one" from some of Miley Cyrus' recent live concerts. But now you'll know her as Terra Jole, the star of Lifetime's new reality series, Little Women: LA. Terra told us how the show came to be (all six of the little ladies in the cast were all friends for years before the show happened), her plans for a music career and why the Real Housewives franchise inspired her. Oh, and if you're wondering, Terra's not at all offended that Miley Cyrus made little people such a major part of her Bangerz tour. Heck, Terra herself dressed up as a mushroom for the show! It's all below:
Article continues below advertisement
TJ: We were all up for it. We knew that what we had was different because we fight and then we love each other in the same day (laughs) so we all kind of were up for it but we didn't realize it would be as good of a show as it hopefully will be. It goes into our personal lives as friends but we really dig in deep to our personal lives and it's an interesting mix of chemistry.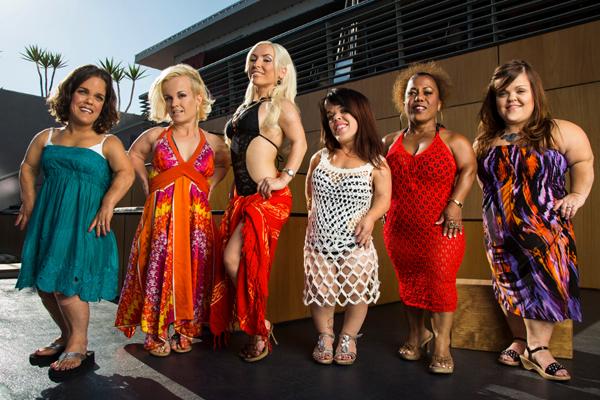 OKMagazine.com: Can you tease the upcoming episodes without giving too much away?
Article continues below advertisement
TJ: There's a lot of career triumphs, there's a lot of personal triumphs. I know every single person on the show cries and every person on the show screams and has a moment where they're not happy. I may have a couple that I'm not happy (laughs). But it shows that we're real. We're true girlfriends with true problems and are just crazy. You can't put any girls in a room and not expect some catfights.
OKMagazine.com: In the first episode, your boyfriend says "You look like a Jersey housewife." Do you see comparisons to this show and the Real Housewives?
TJ: If Housewives had a baby with Bad Girls Club and then sprinkled in a little bit of Little People Big World. I don't know (laughs). I definitely think we have a little bit more spice than any other little people shows.
OK! News: What'd You Think of Eric Hill's Departure on The Bachelorette?
Article continues below advertisement
OKMagazine.com: Once the show got picked up, did you look to other shows for "inspiration?"
TJ: Originally when I had the idea to bring these girls to different production companies, I was full-on thinking, "if the Housewives can do it so can we." And little did I know less than a year later we would be on television!
OKMagazine.com: You're also working on a music career and we posted your music video for "Booty Bee." What's the plan there?
TJ: I'm doing an EP. I'm working on my next single. I'm just excited. It's really a fun avenue and I'm blessed because ever since I was a little girl I've wanted to be a singer and when I created mini Britney it wasn't because I wanted to be a miniature version of Britney Spears, it's because I wanted to sing for a living. And low and behold I was able to make a living out of it and create other characters beyond that. Mini Gaga, I did mini Cher, mini Elton John. You name it I've done it. (Laughs). And now being able to do original songs is my all time dream and the fact that I'm sharing it with the world is magical.
Article continues below advertisement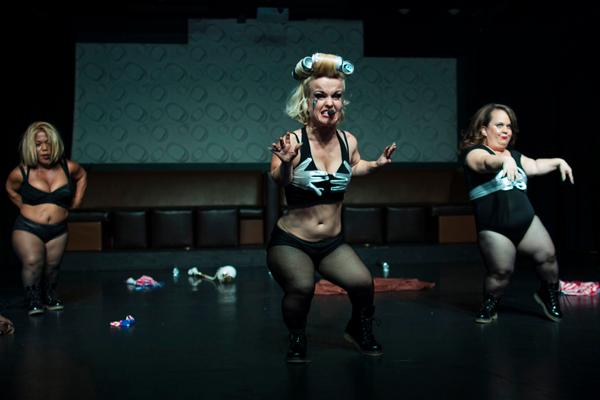 PHOTOS: See Pics from Jenelle Evans' Baby Shower!
OKMagazine.com: Is Britney Spears the inspiration for your music?
TJ: I'd say more like an SNL skit (laughs). Like Andy Samberg had a baby with Lady Gaga. I want to make people laugh and have a good time and still enjoy the song because that's my life. I try and not take things seriously and I try and be light-hearted on everything and one of those things that I've had a lot of focus on is my derrier so I made a song about it. My alter ego is booty bee.
OKMagazine.com: So that's your version of Sasha Fierce…
TJ: Exactly. Sasha Fierce aka Booty Bee… (laughs).
OK! News: Get The Latest News on the RHONY Cast Shake-ups
OKMagazine.com: I know you also toured with Miley Cyrus...
TJ: Yes, Miley's great. I love her. She's good energy. She's a lot of fun. Before her Bangerz tour kicked off we did lots of promo. We did GMA and a couple of Vegas jobs and it was a lot of fun.
Article continues below advertisement
OKMagazine.com: Did you find it offensive that Miley made little people such a big part of her "Bangerz" shows?
TJ: Not in a trillion years. Miley was so supportive. It's a weird thing for me to try and relate this in words but because of our height they speak to little people like we're a five-year-old. Miley was on the same level and could care less about your height. In the end there were three dancers that she picked. We all had to audition. There were a lot of dancers. I had to say no to the Bangerz tour because of this awesome show and here we are! (laughs).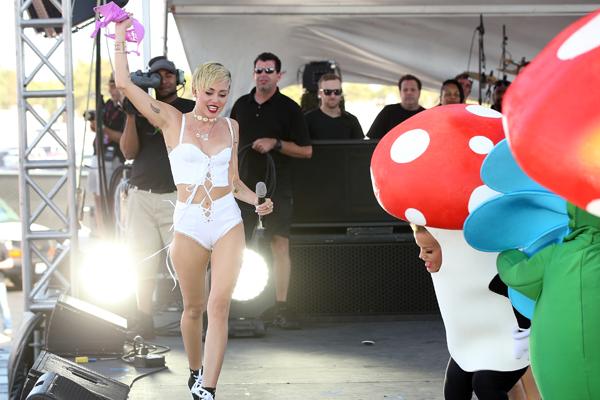 OKMagazine.com: I don't think you're going to regret that decision. Good choice.
TJ: (Laughs.) Man, I can't dress up as a giant….well, never mind.
OKMagazine.com: Like a hot dog or something?
TJ: Well yeah, my friend was a giant joint. Hahaha. Every single thing Miley did was very visual. I was a mushroom, so…
OK! News: Giuliana Rancic Opens Up About Her Surrogate's Miscarriage
Little Women: LA airs Tuesdays at 9pm on Lifetime! What do you think of the show so far? Tweet us @OKMagazine.