Archive
OK! or OMG?!: Read Our Review of Divergent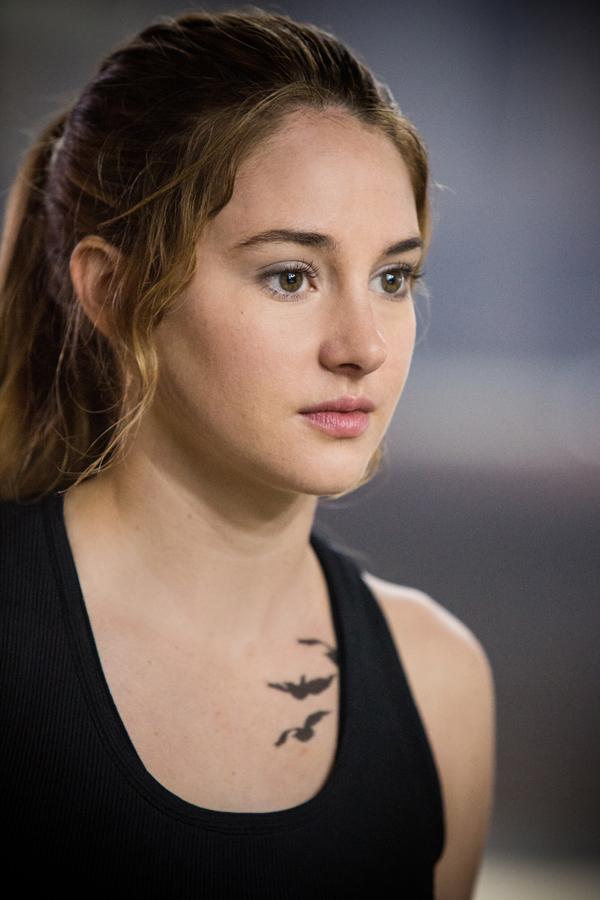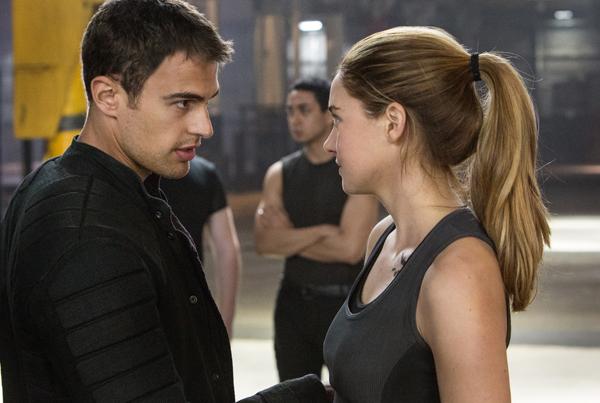 The first big blockbuster of 2014 opens on a post-apocalyptic Chicago, where life drags on in a peaceful, yet monotonous way. The population is divided into 5 factions, each representing a certain virtue of human composition: there's Amity (the peaceful) and Candor (the honest), there's Dauntless (the brave) and Erudite (the intelligent). Each person is given the opportunity to choose their own faction (with a little help from Divergent's version of Harry Potter's Sorting Hat), and it is there that they thrive as respectable members of society. Those who do not fit within the sectors' strict confines are deemed factionless—they of ragged clothes and dirt-stained faces. And then there are the Divergents, who encompass many virtues and therefore cannot conform to only one part of society. They are feared, they are hunted, they are killed.
Article continues below advertisement
OK! News: Veronica Mars The Movie—Reviewed
Our protagonist is Beatrice, played with fiery passion by Shailene Woodley, who was born into Abnegation (the selfless) but chose to live her life with the wild members of Dauntless—they jump (constantly), they run (all the time), and they protect. She adopts the name "Tris" and joins her fellow initiates in a 10 week intensive training session led by the impossibly sexy Four, played by the impossibly sexy Theo James. They bond throughout training, and the attraction builds with each passing challenge. But when Four realizes she's a Divergent (something she herself only just learned) he goes into full on safety mode. And when they find out that the evil leader of Erudite (played uncharacteristically by Kate Winslet) is planning a Holocaust-like roundup of factions, they join forces to save the world as they know it.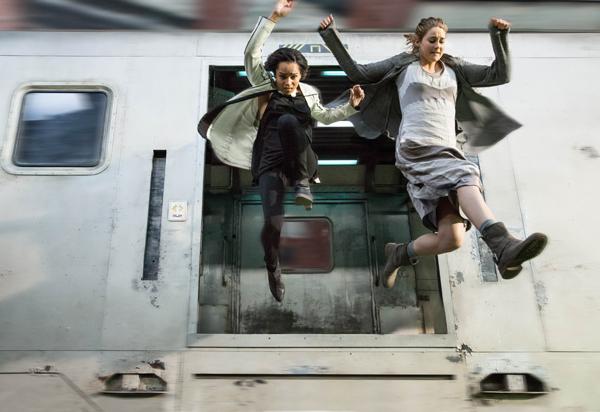 So how's the film? Well it probably helps if you've read the books—I did not and could've used some help weaving together some plot points. But was it fun? Sure. Here's the good, the bad, and the ugly:
The Good:
Shailene Woodley and Theo James. The chemistry! I'm still blotting my forehead with that extra Starbucks napkin I found floating around my purse.
The special effects. It's not EASY to make a girl zooming through the city on a crazy fast zip line look natural, you know?
Article continues below advertisement
Girl Power! The film is oozing with strong female role models. Tris is strong and resilient and sympathetic. Woodley is powerful and giving and relatable. Girls rule.
Miles Teller. Homeboy seriously knows how play a douchebag. And he supplied the few jokes needed to lighten up the violence-heavy film.
The Bad:
The plot. I'm blaming the book on this one—Just nothing original about this story. Sorry, folks.
Kate Winslet. Playing the Erudite leader and rocking a severe blonde bob, Kate just didn't sink her teeth into this role like she does her other films. Dare we say she phoned it in?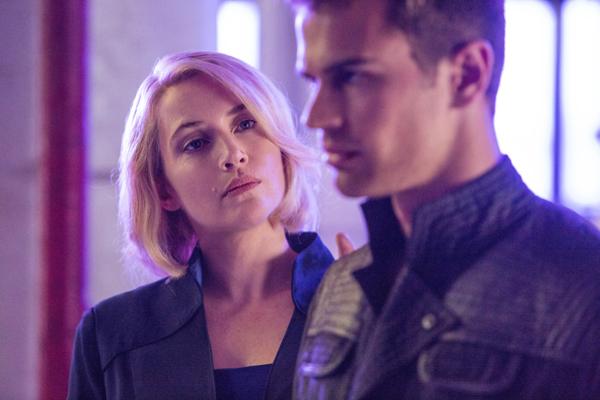 The Ugly
Too many deaths. TOO MANY SAD, PAINFUL DEATHS! WHY ALL THE DEATHS?!
OK! or OMG?!: While the plot was thin and the woman sitting next me was a heavy mouth breather, my experience with Divergent was positive. It moved at a solid pace, the cast was pleasant to look at, and the girl power could only have been matched by Beyonce barreling through the city gates on the Spice Girls' double decker Spice World bus. All you Divergent readers will enjoy seeing your world come to life, and you non-Divergent readers will develop crushes on at least 1 or 10 cast members. Go see it!
Solid OK! for this one!
Will you be checking out the Divergent this weekend? Did you read the books? Tell us by tweeting @OKMagazine or leave a comment below!