Archive
Rob Kardashian's Shocking Weight Gain: The Real Reason He Can't Lose Weight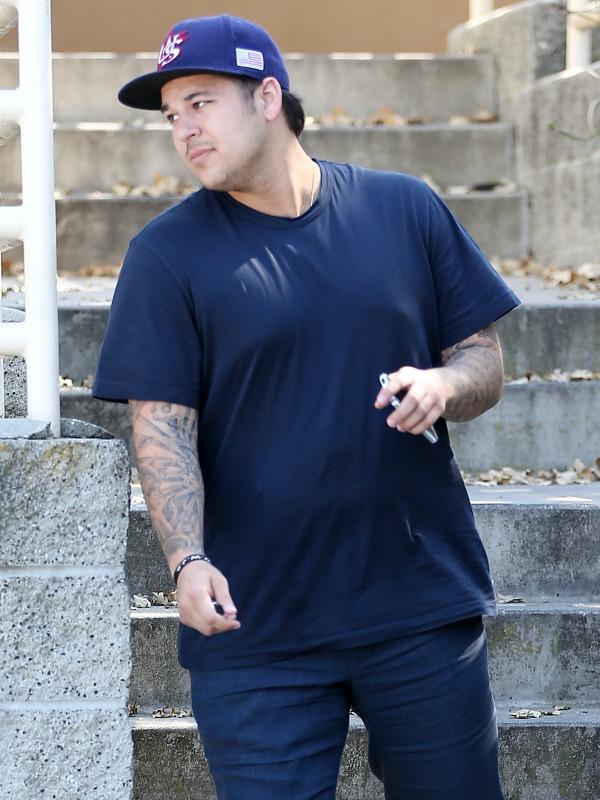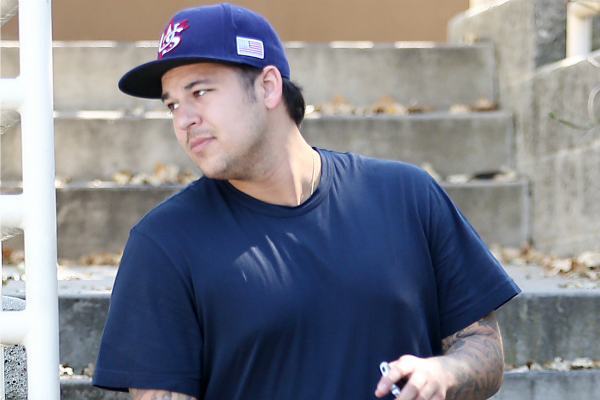 Article continues below advertisement
Kardashian has struggled with his weight for nearly two years now, both privately (as evidenced on his Instagram account) and publicly (on Keeping Up with the Kardashians). His new body has been a consistent plot line on the show, but his appearance today was still shocking. He seems dangerously overweight, especially given his once svelte figure.
WATCH: See Rob Kardashian's official response to Kris and Bruce Jenner's separation.
"The first step towards long-term health is understanding the root of the issue," says Shanna Israel, celebrity lifestyle/wellness expert of Vertical Wellness. "If it's emotional gain, finding a therapist can be a great way to deal with issues and the root of the issue. If it's due to medical gain, such as thyroid issues, finding a great endocrinologist would be the first start to understanding the problem and fixing it," she says.
Article continues below advertisement
PHOTOS: Rob Kardashian celebrates hi 25th birthday during happier times.
But what about simply bad choices? "If it's wrong food choices, or unhealthy eating and portions, finding a wellness coach or nutritionist would be best," says Israel. Kardashian has cleaned out his fridge of processed snack foods on Keeping Up with the Kardashians, as well as tried to work out with his sisters. One episode showed Kim getting enraged after he blew off a training session with her.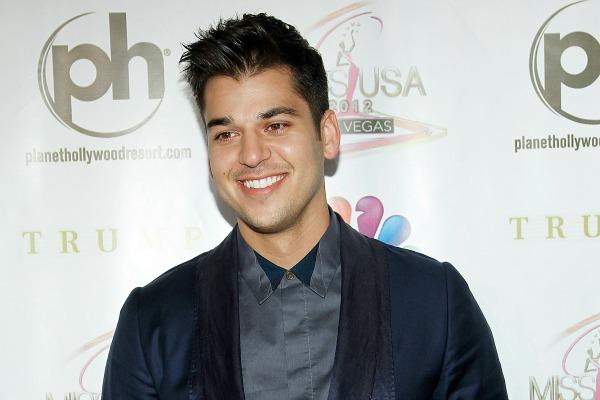 Being filmed for a reality show has got to be strange for body image, especially since Kardashian is a part of a family that is famous for their beautiful bodies. "There's no question reality TV creates pressure, and he has a high-profiled family, which comes with a lot of media attention," Israel says. "We've seen other reality TV stars fluctuate in weight throughout the years."
PHOTOS: Take a peek at the Kardashians flying out for the Kimye wedding!
Article continues below advertisement
Kardashian's social-media accounts, namely Instagram and Twitter, have also been a showcase for his downward spiral. He often deletes pics of himself, and a month ago he tweeted, "no one will ever understand how much it hurts." "Depression can lead to weight gain, because food can be comforting when sad," explains Israel. Kardashian has been open about his tough break-ups with singer Rita Ora and first love Adrienne Bailon.
OK! News: Check out this unbelievably hot pic of Cristiano Ronaldo naked on the cover of Vogue.
After trending because of his chubby appearance yesterday, Kardashian once again took to Twitter to address the issue. "so i found out i was trending for being fat... thank you all it really made my day :)" he wrote. "first, i don't believe in rehab or therapy or anything of that sort and second I'm a grown man and will work on myself when i choose," he continued. "I'm aware that I'm fat that def aint a surprise to me lol and my only therapy will be in the gym anyways had to say somethingggggggggg" There you have it!
What do you think is going on with Rob Kardashian? Do you think it's just bad choices? Have you watched him deal with the issue on Keeping with the Kardashians? Tell us in the comments below or tweet us @OKMagazine.