BABIES
Katy Perry And Orlando Bloom To Raise Baby Daisy In England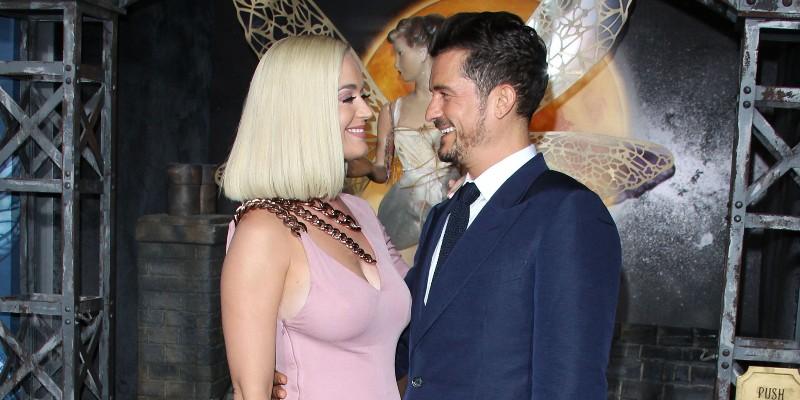 After seemingly being pregnant FOREVER, Katy Perry finally gave birth to a healthy girl who she and fiancé Orlando Bloom decided to name Daisy Dove Bloom.
"We are floating with love and wonder from the safe and healthy arrival of our daughter," the two said in a statement.
While baby Daisy is only a few days old, the proud parents already has big plans for their little girl. Sources tell Naughty But nice With Rob podcast that 'Daises' singer and Lord Of The Rings actor are planning on raising their daughter in England where daddy calls home - instead of America.
Article continues below advertisement
KATY PERRY SHARES SNEAK PEEK OF DAUGHTER'S NURSERY AND HILARIOUS ORLANDO BLOOM ONESIE
"It doesn't matter what happens in the November election, Katy and Orlando are moving to England to raise their little girl," a source exclusively told OK! "Neither are big fans of Donald Trump's but even if he loses the election, they have decided that they want their daughter to grow up in the UK," sources tell the podcast. "Having a British father, the baby will have a duel passport. Ironically, it will be hardest getting Katy papers to work in the UK, which is why they are also talking about getting married. Katy thinks Daisy having a little English is perfection."
In a recent interview, Perry said that she wishes only the best for her children in the future, and that they are free to do whatever they like.
"A hope I have for my future child is that she doesn't have any limits on any of her dreams, or what she wants to be, or who she thinks she is. She can change whenever she wants. … She can try everything on if she wants, figure out what fits. And so I think that song ('What Makes a Woman') is important to me and important for her," Perry told radio host Mona Biemann.
Article continues below advertisement
"Communities around the world are still experiencing a shortage of healthcare workers and every eleven seconds a pregnant woman or newborn dies, mostly from preventable causes. Since COVID-19, many more newborn lives are at risk. … As parents to a newborn, this breaks our hearts," Perry said in a statement.