BABIES
Katy Perry Shows Off Stunning Flowers Beyoncé Gave Her After Welcoming Baby No. 1 With Orlando Bloom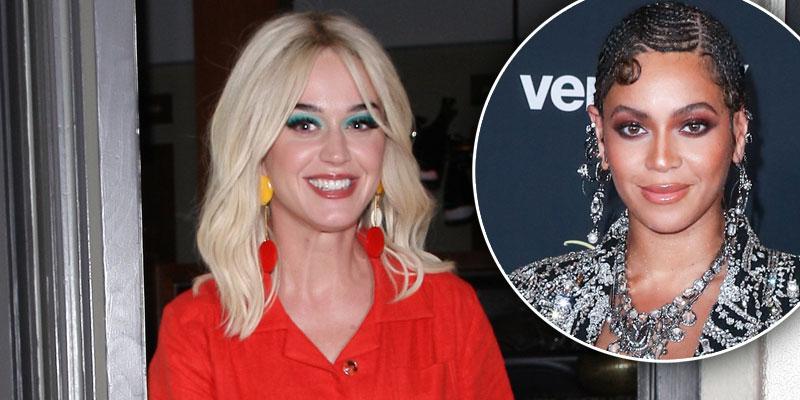 Casual! Katy Perry took to her Instagram Stories on September 1 to show the gorgeous gift Beyoncé got her after she gave birth to her daughter, Daisy Dove Bloom. The 35-year-old pop star shared a photo of a beautiful bouquet of white roses that the 'Halo' songstress, 38, sent. "Congratulations on the new addition to your family! Beyoncé," the note read. "ILY @beyonce," Perry wrote.
In 2016, the California native couldn't help but rave over the Grammy winner. "Who do I admire? Probably who I'm following on Instagram," she told Women's Wear Daily. "I think Rihanna has done it well. She has such a great eye and ear, and she definitely has that foresight. Her relationships with Puma and Dior and whatever is coming next feels like she's a pusher of her industry. With Beyoncé and Rihanna it's very obvious they know what they are doing and you can see that they are micromanaging as well. They are multitaskers."
Article continues below advertisement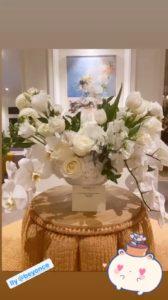 Perry and her fiancé, Orlando Bloom, 43, announced via Instagram on August 26 that they welcomed their baby girl into the world. "We are floating with love and wonder from the safe and healthy arrival of our daughter," the pair captioned a photo of their fingers holding onto their new tot.
On Sunday, August 30, the Grammy nominee flaunted her post-baby body on the same night as the 2020 VMAs and hilariously posted her red carpet look. "Hair n makeup by @exhaustion," she wrote. "Bra by @medela_us. Underwear by @fridamom."
NEW MOTHER KATY PERRY WENT STRAIGHT FOR SUSHI AS FIRST POST-PREGNANCY MEAL
The Hollywood stars — who have been linked since 2016 and got engaged in 2019 — seem like they are enjoying this special time in their lives. So much so, Perry couldn't stop gushing over the Carnival Row star and how he makes her life so much better. "I know that bringing a child into the world sometimes can make things even more stressful … And I feel like if I can go through that stress with anyone, it's him," the Grammy nominee said, referring to Bloom, in an interview with CBS This Morning.