BABIES
Katy Perry Shows Off Maternity Underwear And Bra After Giving Birth As Hilarious VMAs Look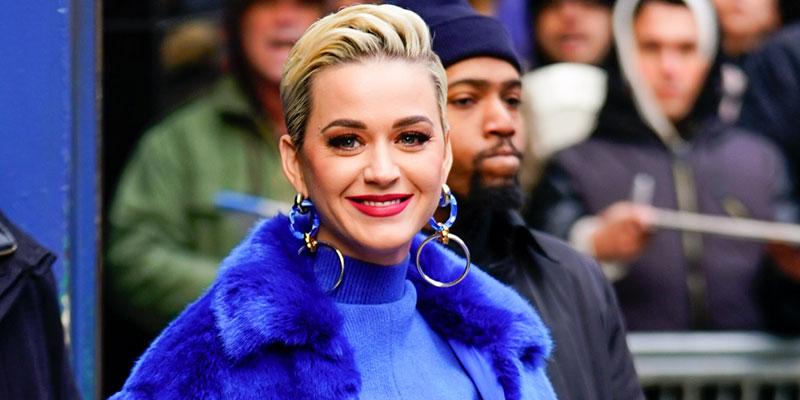 Serving looks! Katy Perry showed off her maternity underwear and bra — just days after giving birth — on the same night as the 2020 VMAs and hilariously acknowledged her red carpet outfit. "Hair n makeup by @exhaustion," the 35-year-old wrote. "Bra by @medela_us. Underwear by @fridamom."
In the snapshot, the blonde beauty played a clip of her new song off her latest album, Smile, called 'Not the End of the World.'
Article continues below advertisement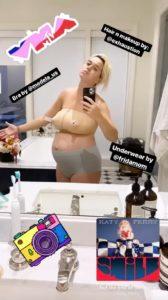 Last week, the 'Roar' songstress and her fiancé, Orlando Bloom, welcomed their little girl, Daisy Dove Bloom, into their lives. "We are floating with love and wonder from the safe and healthy arrival of our daughter," the couple captioned a photo of themselves holding their child's hand on August 27.
The A-listers also wanted their fans to donate to UNICEF since they are "the lucky one and not everyone can have a birthing experience as peaceful as ours was."
KATY PERRY SHARES SNEAK PEEK OF DAUGHTER'S NURSERY AND HILARIOUS ORLANDO BLOOM ONESIE
"Communities around the world are still experiencing a shortage of healthcare workers and every eleven seconds a pregnant woman or newborn dies, mostly from preventable causes," the statement continued. "Since COVID-19 many more newborn lives are at risk because of the increased lack of access to water, soap, vaccines and medicines that prevent diseases. As parents to a newborn, this breaks our heart, as we empathize with struggling parents now more than ever."
Article continues below advertisement
The mom of one has been dropping hints about her baby moniker's for months, and no one seemed to have noticed. Perry released her hit tune 'Daisies' in May 2020, and months later, she was asked which song Bloom, 43, liked the most off her latest album, Smile. "He loves 'Daisies,'" she replied.
NEW MOTHER KATY PERRY WENT STRAIGHT FOR SUSHI AS FIRST POST-PREGNANCY MEAL
The California native — who has been sporting outfits with daisies on it the past several months — also revealed how much the bop meant to her. "I wrote this song a couple months ago as a call to remain true to the course you've set for yourself, regardless of what others may think," she wrote on social media. "Recently, it has taken a new meaning for me, in light of what the world world is experiencing. Each of us is one in more than seven billion, with our own story of strength and resilience to tell. DAISIES it out now. I hope it will be the soundtrack to going for your dreams now … especially the ones we left behind."
Despite the long nights and lack of sleep, Perry and Bloom are making it work. "I know that bringing a child into the world sometimes can make things even more stressful … And I feel like if I can go through that stress with anyone, it's him," the Grammy nominee said, referring to Bloom, in an interview with CBS This Morning.