BABIES
Kylie Jenner Shares Adorable Never-Before-Seen Photo Of Stormi At 1 Week Old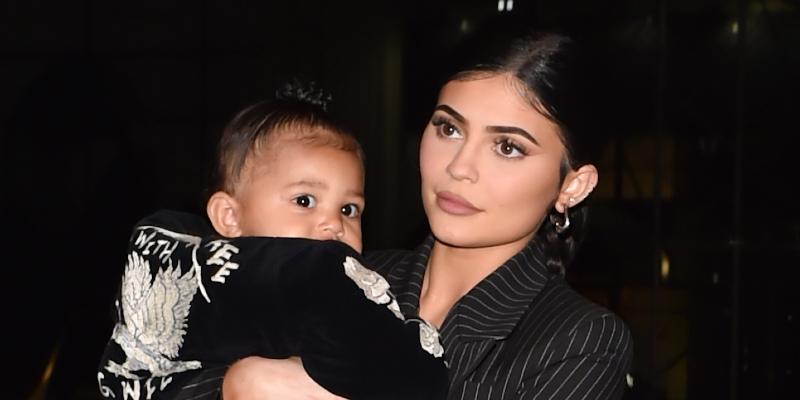 Makeup mogul Kylie Jenner shared an adorable new photo of her daughter, Stormi Webster, when she was a baby on her Instagram Story on Sunday, December 27.
Jenner took part in the "Post a picture of…" trend, where fans send in photo requests. When one user asked Jenner for an "unseen pic of baby Stormi," Jenner shared a cute photo of her daughter when she was only one week old. In the pic, Stormi was covered in a white swaddle while taking a nap.
Article continues below advertisement
Jenner was also asked to share the "most recent photo of stomaloo," which was a snap of the 2-year-old riding a scooter in the house. Stormi wore her hair in two small buns and looked much more stylish than the average toddler in an oversized gray T-shirt and black cargo pants.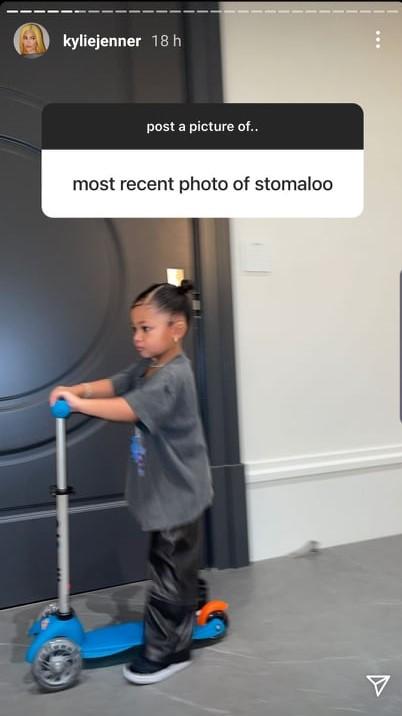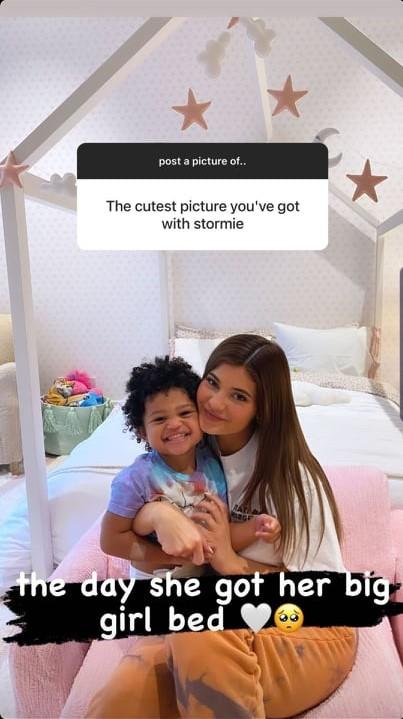 With Stormi's third birthday quickly approaching, Jenner selected "bringing stormi back to the same exact spot we shot that 'to our daughter' clip" as a "picture of beautiful memory that you never forget." Jenner threw in a pregnancy picture, which was eye-catching as she famously hid her pregnancy when she was expecting Stormi. She also showed the tot walking her dogs, Norman and Bambi, who are Italian greyhounds.
Article continues below advertisement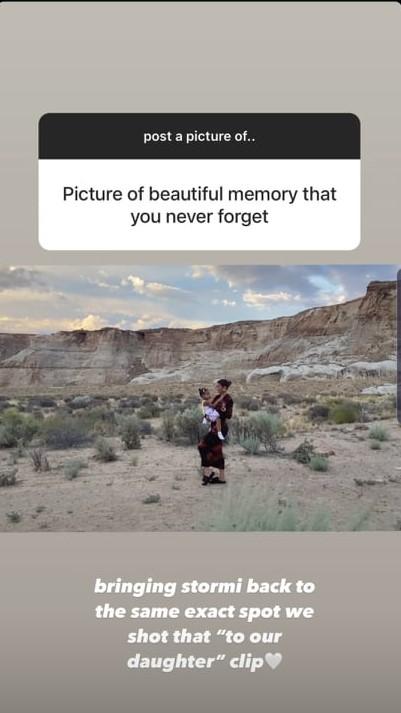 "Now we just need some horses and she will be a real princess," she said of the toy, which had a sign that read, "Princess Stormi."