COUPLES
Becca Kufrin Is 'Officially A Los Angeles Resident' Following Garrett Yrigoyen Split, Embracing 'New Adventure'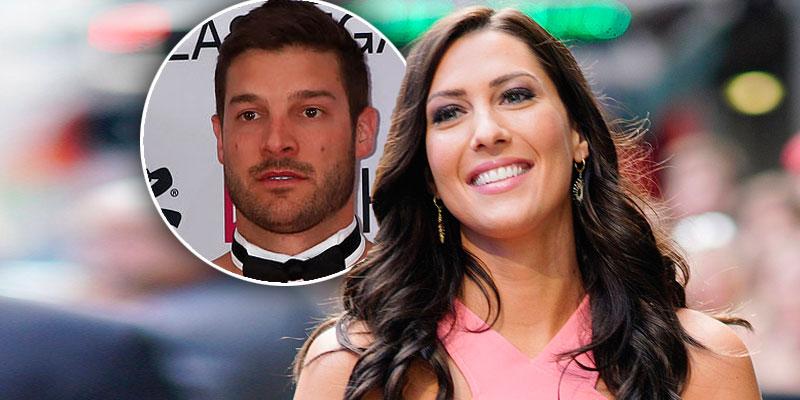 Making moves! Becca Kufrin revealed she has relocated to Los Angeles from Carlsbad, California — where she lived with her ex Garrett Yrigoyen — just a few days after she confirmed the news they are no longer together. "Hello Los Angeles," she captioned a photo of herself wearing a black jumpsuit via Instagram on September 3. "I can't wait to get to know you once this pandemic totally stops cramping my style! Spoiler: I'm officially an L.A. resident (and according to this picture I still don't know what to do with my hands)."
Article continues below advertisement
"For anyone who wants to share the love, local recommendations are always welcome!" she exclaimed. "You know this girl loves her food, so please dish on the best taquerias, mouthwatering bakeries, Farmer's markets, evening cocktail joints, etc. Minno and I also love long walks on the beach and watching sunset with furends she meets at the dog park, so please share away."
Of course, other Bachelor Nation alums are excited to hang out with the publicist. Andi Dorfman wrote, "So many girls nights ahead! I cannot wait! Now if only @therachlindsay would finally get here. Also, I'm thinking standing wine night to watch @kaitlynbristowe on DWTS." Caroline Lunny added, "Be riiiiight over!"
Article continues below advertisement
SMELL THE ROSES! THE 22 GREATEST MOMENTS FROM 'THE BACHELOR' FINALES
It's no surprise that Kufrin decided to change locations since she posted photos of her moving boxes on social media prior to announcing her split. After much speculation, on Tuesday, September 1, the Minnesota native finally addressed her fans about what's been happening between her and Yrigoyen, 31.
"After many conversations, we came to this decision. It wasn't something that we just arrived at one night," she said on her "Bachelor Happy Hour" podcast. "It wasn't based solely off one Instagram post or somebody else's opinions or comments. There's much more to it. To any relationship, there's a lot of layers, and it's not for me to divulge details. It's no one's business other than what I'm telling you right now."
'BACHELORETTE' ALUM ALI FEDOTOWSKY 'MORTIFIED' AFTER 1-YEAR-OLD SON RILEY POOPS IN RESORT POOL
Kufrin and Yrigoyen got engaged during her season of The Bachelorette in 2018 and moved to California together. However, after Yrigoyen supported the police amid the Black Lives Matter movement, Kufrin was unsure about where they stood but stuck by her man.
Ultimately, the two couldn't make it work, but Kufrin is grateful for their time together. "Like I said, I still have so much love and compassion in my heart for him," she explained. "Just because we've arrived at this decision now doesn't take away all of the years and the countless memories that we've made together. I will always look back at this time in my life with so much gratitude and love."