COUPLES
Instagram Official! Rebel Wilson Debuts New Millionaire Boyfriend Jacob Busch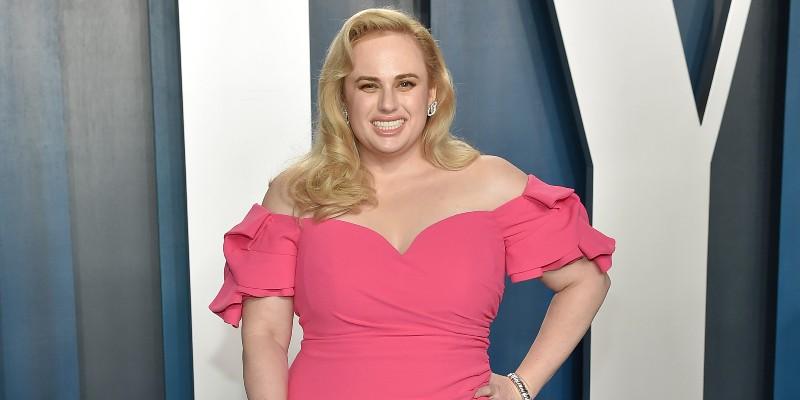 Article continues below advertisement
According to PEOPLE, the new couple were introduced by a friend last year and fostered a romance while Wilson was in Australia and Busch quarantined in L.A. The couple got serious after the Aussie actress returned stateside and reunited with her beau in California.
"They are officially boyfriend and girlfriend," a source told the magazine. "He's a gentleman, has very old-school manners and treats her well. He is also very health conscious and they've been motivating each other with their health journeys."
And now that they're exclusive, Wilson plans to show him off. "She's making it official by making her red carpet debut with him at the Planetary Health Gala in Monaco and attending a private dinner with Prince Albert, hosted by Isabelle Bscher and Galerie Gmurzynska," said the insider.
REBEL WILSON FLAUNTS BRIGHT YELLOW DRESS ON HER INCREDIBLE 'YEAR OF HEALTH' TRANSFORMATION
The red carpet moment will also be a chance for the funny gal to show off her incredible weight-loss journey. In August, the How To Be Single star revealed on Instagram that she was only 18 pounds away from her goal.
Article continues below advertisement
"Thanks for all the love so far on my 'Year of Health' journey — when I was reaching for the candies last night after dinner I thought to myself 'hmmmm...better not' and had a bottle of water instead," she captioned two photos of herself wearing a tight blue wrap dress. "8kg's to go until I hit my goal — hopefully I can do it by the end of the year x.
"I'm all about balance, so with me, if you're going to have one drink, whatever it is, a chocolate, that's totally fine as long as it fits into your calorie count."
The Sydney native started her health kick by sticking to the Mayr Method after she visited a detox and wellness center in Austria, a source told PEOPLE. Wilson got "amazing results" by following the plan — which focuses on not snacking, reducing gluten and chewing your food in a certain way — and has kept up with it since.
"She exercises with a personal trainer up to six times a week, goes on walks and is trying to up her protein intake nutritionally," the insider shared. "I know she's also been working on conquering her emotional eating patterns of behavior."
Article continues below advertisement
"These people are like, the best dancers in the whole world, so they can't cool their muscles down or they could get an injury and they'd be out of the film ... So they'd heat up the set like a sauna so we would never cool down, but made it pretty uncomfortable," she said.