EXCLUSIVE
Cameron Diaz Turns Down Job On Drew Barrymore's Talk Show: 'She Doesn't Want Any Official Role'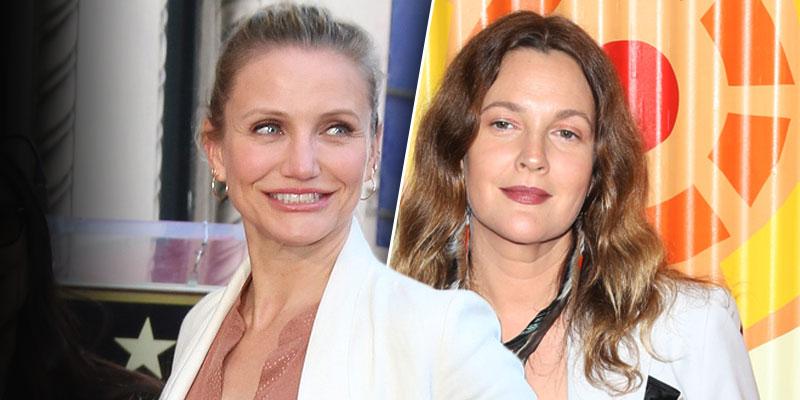 Drew Barrymore is calling in every favor from her friends to make her new talk show, The Drew Barrymore Show, a big hit, including asking best pal Cameron Diaz to be her sidekick on the show, OK! has exclusively learned.
"Drew has not been shy about asking friends to help her out when her show debuts. Syndicated talk shows are hard, and Drew is prepared to do whatever it takes to compete with the likes of Wendy Williams and Rachael Ray, in addition to Kelly Ripa and Ryan Seacrest. Though Cameron loves Barrymore and will be a guest on the show, she doesn't want any official role "like being a sidekick," a source told OK!.
Article continues below advertisement
DREW BARRYMORE IS RELYING ON HER SQUAD OF A-LIST FRIENDS TO HELP LAUNCH NEW TALK SHOW
"Drew totally understands, but you can't blame her for asking," the insider added. "Drew also plans to have all of her behind-the-scenes staff appear on the show. She wants to create a TV family and have her audience get to know her entire team, whether her team likes it or not."
Barrymore's first guests will be her Charlie's Angels costars — Diaz and Lucy Liu. The action flick, which will have debuted 20 years ago this October, is still near and dear to the show host's heart. "There's a lot anniversaries, but the Charlie's Angels one is very special for all of us involved," she told Entertainment Tonight in September. "We spent four years of our lives making those films, editing them, traveling the world to promote, training Kung Fu, and we have the longest-lasting friendships out of it."
Article continues below advertisement
The Drew Barrymore Show premieres on Monday, September 14.