EXCLUSIVE
OK! Q&A: Dakota Fanning Dishes On 'The Alienist' & Being A Showbiz Veteran At 26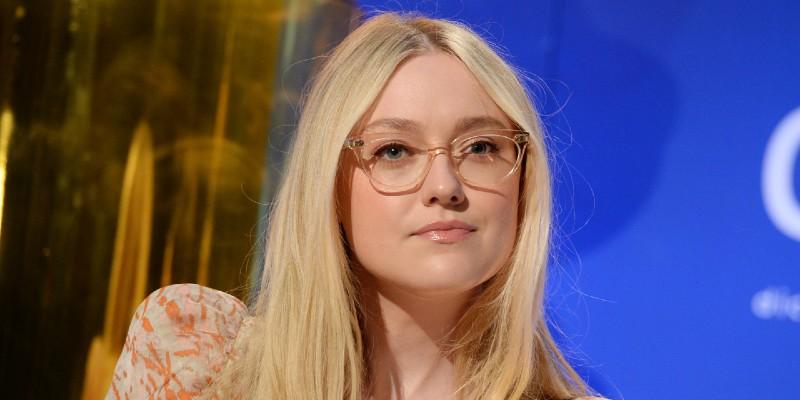 She's best known for her roles in early 2000s flicks like I Am Sam and Uptown Girls, but Dakota Fanning has accomplished something few else have — she's seamlessly transitioned from child star to serious actress without going off the rails along the way.
Now, she's marking two decades in the industry. "I started acting when I was 6," says Fanning, who portrays Sara Howard, a headstrong detective struggling to be taken seriously as a woman during the 1890s, in The Alienist: Angel of Darkness, which recently wrapped season 2 on TNT.
Article continues below advertisement
CELEBRITY LIBRAS! 30 STARS WHO SHARE THE ZODIAC SIGN
"I was always a very imaginative child and enjoyed playing pretend. My mom saw that and, well, one thing led to another and here I am!"
Fanning recently took a quick break to talk about revisiting the past and looking towards the future.
What's it like going back in time to play Sara?
Dakota Fanning: It's exciting. The costumes are a big thing. They affect everything — the way you sit, the way you get up. That restriction is a metaphor for the restrictions on women during that era.
Article continues below advertisement
There are little things, like making sure you don't throw in anything modern. I remember in one of the scripts, Sara gives someone a thumbs-up. I was like, "Did they have the thumbs-up in 1897? When did the thumbs-up begin?"
How has Sara grown between season 1 and the second installment?
She's opened her own detective agency, and she's learning more about what it means to be a woman in 1897, like the choices they were forced to make and the pressures of having a career and a family.
MODEL KAIA GERBER'S 19 BEST RUNWAY FASHION MOMENTS
So the subject matter is still pretty relevant.
That's something I really love about the show. It's like an entertaining history lesson.
What have you learned from being a part of the series?
It's not always easy to speak up for those who can't use their voice, but I think Sara uses her privilege to do that. I'm proud to play a character like that and I hope to continue to implement that in my real life.
Any word on a third season?
There are no plans as of this moment, but I never say never to anything. I obviously care about this character and world very much.