NEWS
What Makes Sophia Bush Geek Out?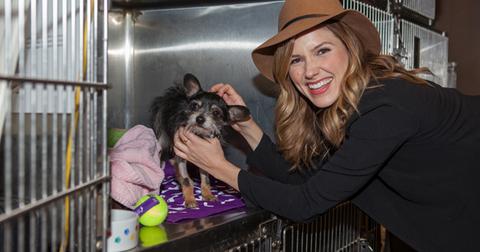 View all comments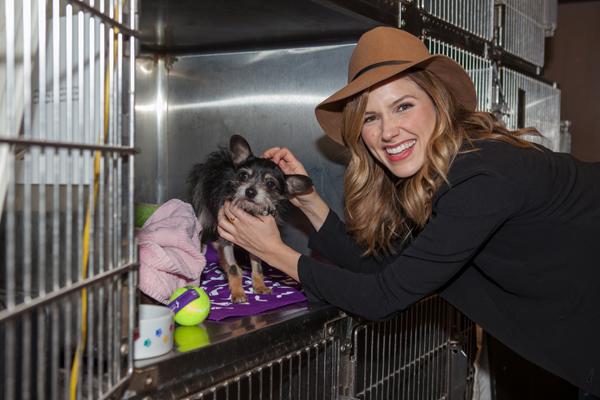 Sophia Bush is loving life playing crime-fighting cop Erin Lindsay on NBC's Chicago PD and, frankly, success couldn't happen to a nicer girl. When OK! caught up with the actress over the weekend she was busy volunteering at Trio Animal Foundation in Chicago, the founder of which is one of Barefoot Wine Soles of the Year, a program honoring do-gooders in their communities. Sophia took a break from playing with all of her new four-legged friends to chat about philanthropy, her personal inspirations and the career moment that kinda made her geek out.
Article continues below advertisement
OK! News: Avan Jogia Reveals Just How Twisted The Season Premiere Will Get
OK!: How did you connect with the Barefoot Wine's Soles of the Year project?
Sophia Bush: My history with these guys actually dates back quite a while—years ago. When I was living in North Carolina, filming in Wilmington, which is such a special place, a lot of us went surfing and were spending a ton of time on the water. Barefoot sponsored a huge beach cleanup day and fundraiser to benefit Surfrider and so a ton of us from One Tree Hill went to that. We kind of kept in touch over the years because they're constantly highlighting great do-gooders in communities. Then they launched the Soles of the Year program, this is the second year it's running, and I'm such a fan of give back organizations. To be here in Chicago with them highlighting Trio Animal Foundation this year, it all sort of seems perfect. As a lifelong dog rescuer and as an animal advocate, for me to come out and partner up with an organization in this town that's now my home is really fun.
OK!: How many dogs have you met today that you really want to take home?
SB: It's not even okay. There are three dogs I want to take home. I'm having separation anxiety knowing that I already own three dogs and I can't do that.
OK! News: Where Is It Impossible For the Teen Wolf Cast To Go These Days?
OK!: Who inspires you?
SB: I think I'm the luckiest person alive because I have the most inspiring group of friends. My crew of best friends is made up of people apart of some of the most inspiring, non-profit and for-purpose organizations in the world. We're building schools, we're tackling human rights issues, we're talking to girls about loving who they are through I Am That Girl. One of my best friends from college, Alexis, who started I Am That Girl, just wrote a book that's out now and I wrote the foreword. We were FaceTiming yesterday going, "Oh my God—we're published! What's going on?" When we were in college she was studying communications and I was the philanthropy chair of our sorority—did we ever think we would be writing books and talking to a global constituency of women? This is a dream! My friend crew is very special.
Article continues below advertisement
OK!: We've heard there's a big Chicago PD/Law & Order: SVU crossover, did you already film your scenes?
SB: So what we did, when we were shooting our sixth episode we had Ice-T and Kelly Giddish (from SVU) working with us for that part of the crossover and then, with production it can get really hectic traveling people, it took a couple of months for me to get up to New York to shoot my scene with Mariska (Hargitay) that is in the episode of SVU that airs right before our episode where they come here. That was just so much fun. It was the coolest thing. To have them here working on our show and talking about what this whole world has done for them all of these years and then to go out there and be on set…I was taking pictures of everything.