NEWS
The 8 Most Hilarious Celebrity Spoof Accounts on Twitter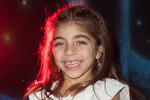 Article continues below advertisement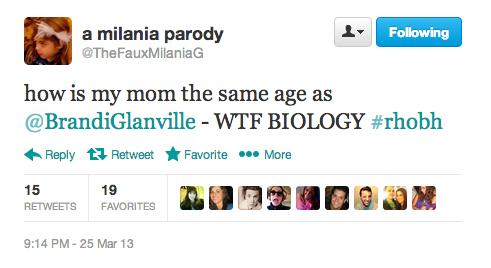 When Beyonce announced her pregnancy at the 2011 VMAs, the world cheered. And then, instantly, some random person jumped on Twitter and made @BeyonceJayfetus its own account. Genius: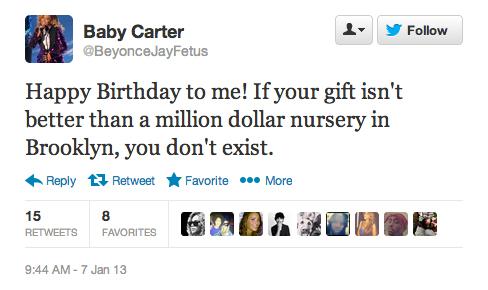 But not to be outdone, Kate Middleton and Prince William's baby-to-be also has its own handle, @RoyalFetus, which was created the same month that the Duchess and Prince got married. Um, whoa.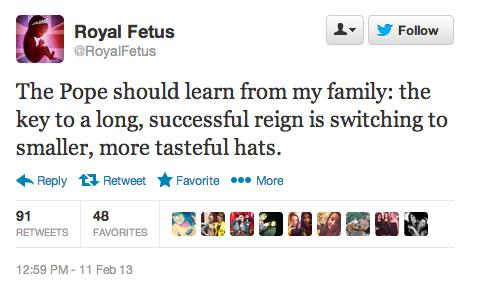 Yolanda Foster's fridge of Real Housewives of Beverly Hills is a celebrity in its own right, so obvs it deserves its own Twitter handle @Yolandasfridge. And clearly RHOBH fans agree— the account has almost 10,000 followers!
Article continues below advertisement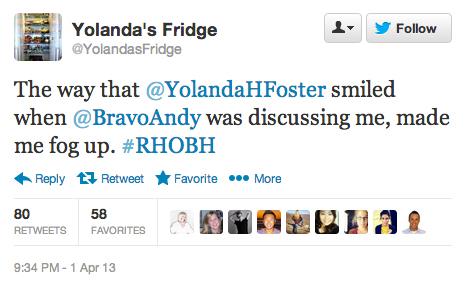 Not to be outdone by @Angelinasleg of Oscars 2012, Anne Hathaway's nipples got their very own handle based on the dress she wore to this year's show. The twitter account @AnnesNipples has only a few hundred followers but it's definitely worth a look: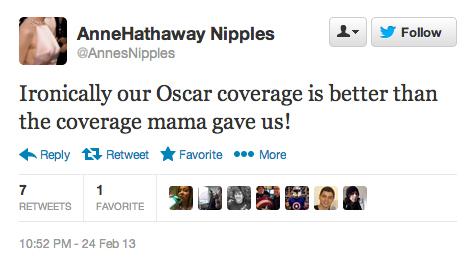 It's unclear if @BentleyCEdwards, aka Maci Bookout's son's Twitter, is a spoof or just a fansite, but either way he has an Instagram account also where he posts hilarious #TBT photos like this one with the caption "#tbt stud muffin." Loling.
And in other toddlers with Twitters news, you've heard of the blog, Suri's Burn Book, right? Her Twitter @SurisBurnBook is hilarious and offers up only the best of the best commentary on other famous celebrity kids and babies. Watch and learn: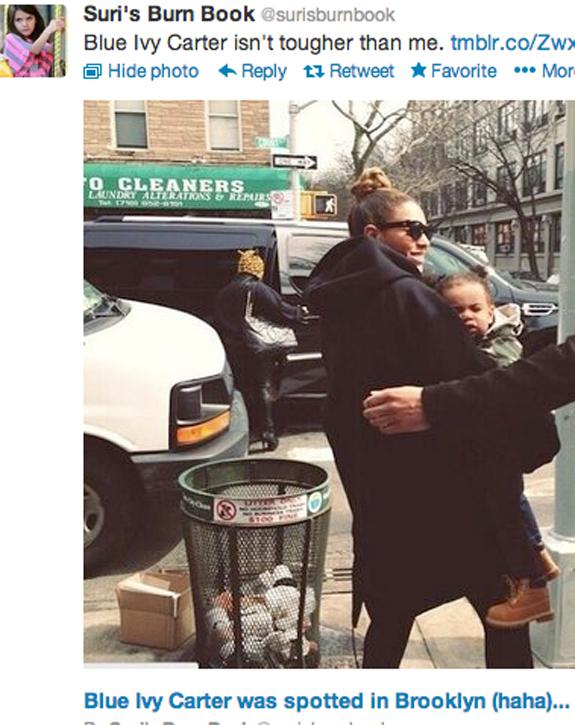 And lastly, we just need to reiterate the amazingness of @BabsEvansMTV. The accent, the commentary, it's all just so perfect. We'll leave you with this: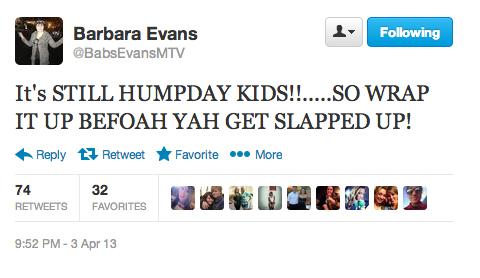 What's your favorite celebrity spoof Twitter? Any big ones we missed and need to follow ASAP? Tweet us @OKMagazine and let us know! And we're not a spoof account, BTW. We're the real deal.