NEWS
3 Men Arrested For Murdering 16-Year-Old Florida Girl Who They Thought Was Pregnant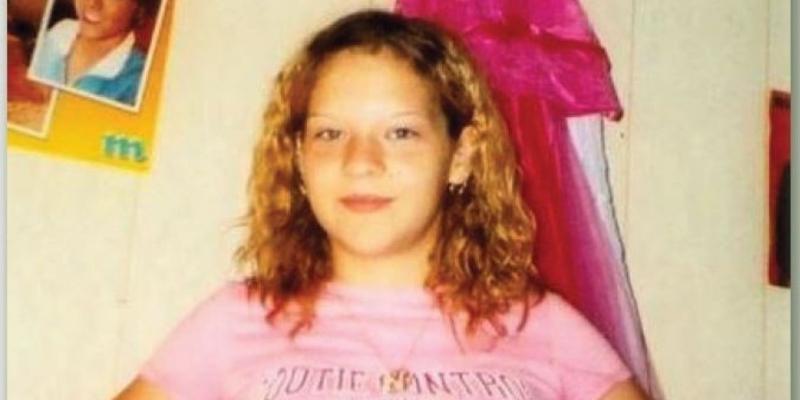 A breakthrough has finally been made in a cold case.
In 2006, the body of a 16-year-old girl, who was identified as Amber Woods, was found in a remote part of Manatee County, Fla., and now decades later, three men have been arrested and charged in connection with the murder of the girl whom they believed was pregnant.
At the time, Woods' 20-year-old boyfriend, Ralph Williams, thought his younger girlfriend was pregnant and feared the legal repercussions of getting a minor pregnant, so Williams and his brothers hatched a plan to kidnap and murder Woods.
Article continues below advertisement
AMERICAN MURDER STORY: 11 TRUE CRIME SCANDALS THAT SHOCKED THE NATION
Williams, who is now 35, his brother Tyjuan, 32, and their half brother Jamaine Brown, 37, drove Woods to a remote location and "got out of the car, and Tyjuan shot Amber once in the back. Jamaine and Ralph then dragged her deceased body off the roadway into the high grass, before fleeing the scene."
Woods was last seen by her aunt in their home at 12:30 p.m. on February 11, before a passerby found her body at 7:30 a.m. on the side of the highway. The body was positioned to appear as though she had been sexually assaulted but no assault actually took place. An autopsy also confirmed that Woods was not pregnant.
Article continues below advertisement
It's not yet known if they have entered plea deals or have attorneys.
Brown was arrested in May and charged with kidnapping Woods, and pleaded guilty to the charge of accessory to murder on Friday, December 18, and as part of the plea, he opened up about the series of events behind Woods' murder.
Brown was arrested after a witness told police that he saw Brown arguing with Woods outside her home and had told her to get in a car.
While Woods' family is relieved her killers have been brought to justice, "they took something that can never be replaced, ever," relative Crystal Moses told ABC7.
We're thinking of Woods' family during this time.