NEWS
Attention, Gleeks! Vote for 'Glee' in All the OK! TV Awards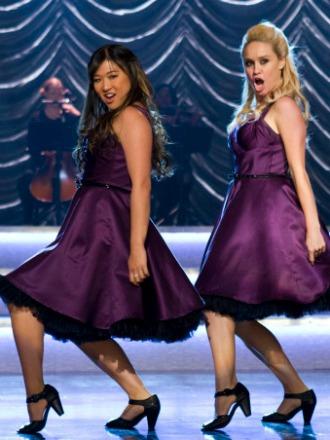 Gleeks are pretty dedicated fans. They watch the show, they download the songs, they come up with endless combo nicknames for all the couples on the show (Klaine, Finchel, et al).
And they vote in the OK! TV Awards! You guys know Glee is the best show around, so click through to vote in all the categories the show is nominated for:
Saddest Breakup—Kurt and Blaine
We're still not over this, and clearly neither is Blaine. I still can't believe the finale ended on a cliffhanger for them!
Article continues below advertisement
Best Musical Moment—Blaine sings "Teenage Dream."
Another Klaine moment, and not the last! It's impossible to watch this clip without crying.
Clearly, it's about all Kurt and Blaine. We would love to see a spinoff for these two!
Hottest Newcomer—Jacob AND Marley
Both Jacob and Marley have brought some fresh air to the stage on Glee, and they got even better when they started dating! Between Jacob's moves and Marley's voice, we're obsessed with these cuties.
The Gleeks are currently being outnumbered by Supernatural fans. You're not about to let them win, are you?! Get voting!
Do you miss Glee already? What did you think of the season finale? Where do you think the show will go next season? Tell us in the comments below or tweet us @OKMagazine.