NEWS
Big Brother Star Rachel Reilly Tears Apart This Week's Double Eviction—and Says What Must Happen Now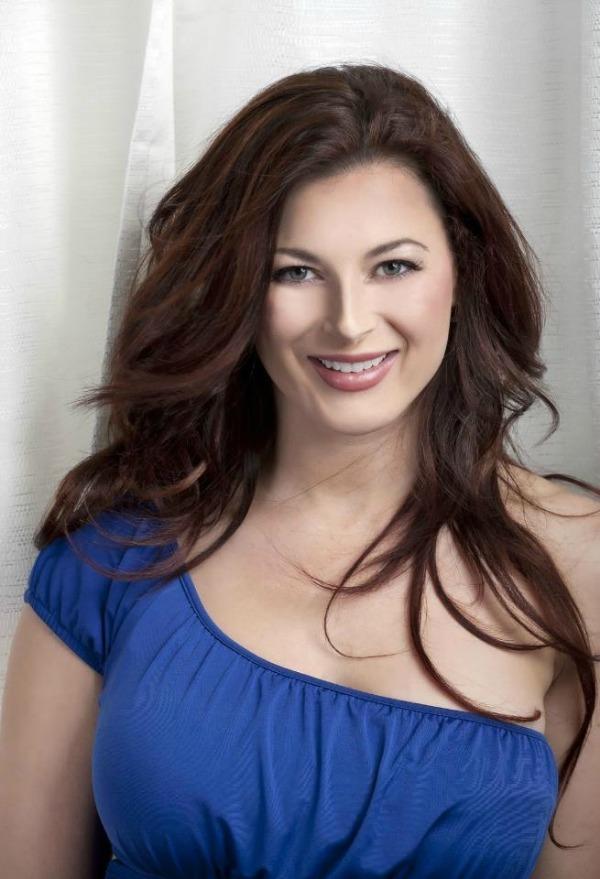 Hey OKMagazine.com and Big Brother fans! Thursday night was the CURSE OF THE UNITARD!
Please say it ain't so? Did Candice really have to go? I am so sad she has left since she was such a strong woman who stuck up for what she believed in—even if it involved calling out GinaMarie on national television.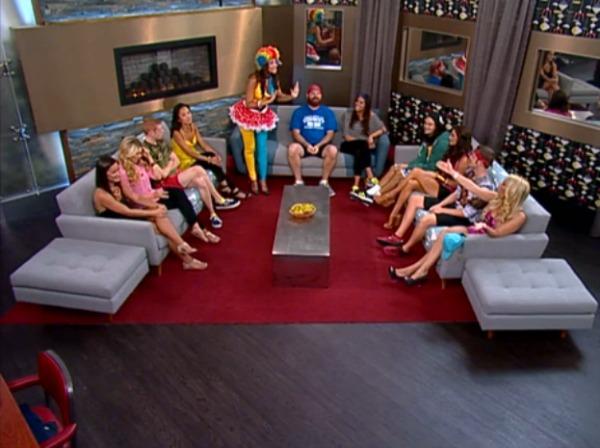 Now we are stuck watching the "Mean Girls Club" play Big Brother some more? Amanda, the newest Mean Girl, joins veteran MGs Aaryn and GinaMarie with more racist and homophobic comments than ever before.
Article continues below advertisement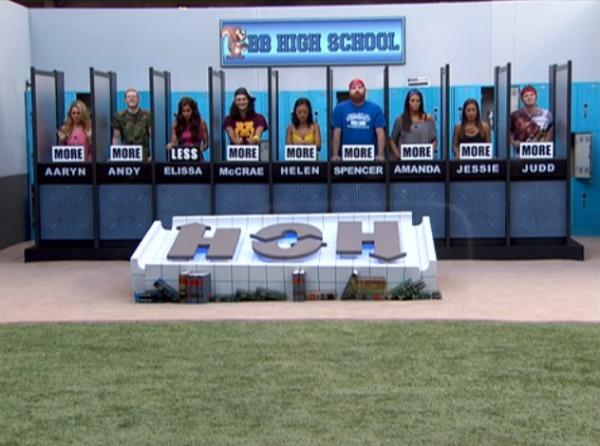 Candice, Andy and Elissa have spent more time in the Have-Not room than anyone! How did she not know the answer to how many chairs were in there?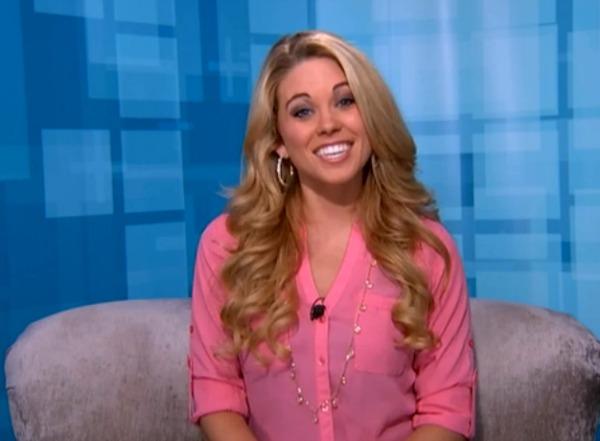 Are these houseguests even playing Big Brother? In my opinion, they are all just spineless and following whatever Amanda and Helen tell them to do. Honestly, if we see one more voting-as-the-house montage on the live show, where everyone tells Julie how "sad" they are to evict somebody (but do it anyways), I may just puke. It's like Season 12 all over again (BB fans will remember that's the year the players voted on most evictions as a house, too).
Article continues below advertisement
Watch: Players React to Aaryn's Racist Rants
So with Ms. Aaryn as HOH—again, ugggh!—she, of course, does "what the house wants" and nominates Spencer and Jessie.
However, I think if ANYONE in the house actually had guts and gusto, they would speak up and talk about nominating Amanda because she acts like she has all the power in the game without actually doing anything!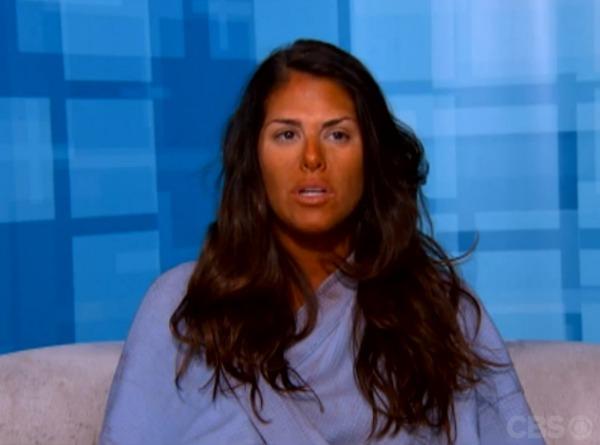 Please note that Amanda has not won a single competition except for getting nominated by America. Yet everyone in the house hangs on every word she says?
OK! News: Find Out What Modern Family Star Jesse Tyler Ferguson Thinks About Looking Like Big Brother Player Andy!
After winning HOH, Aaryn also wins the Veto and takes Jessie down and blindsides Judd. How could they consider Judd a bigger threat then Amanda or Helen? "I got the good ol' blindside tonight," admits Judd.
Join the club, buddy! I honestly didn't see that coming!
I'm sure that all y'all out there are also wondering why everyone voted out Judd. Many houseguests told us how they "didn't want to evict Judd." Did you jump out of your chair like me and scream at your TV, "THEN DON'T EVICT HIM!"
Article continues below advertisement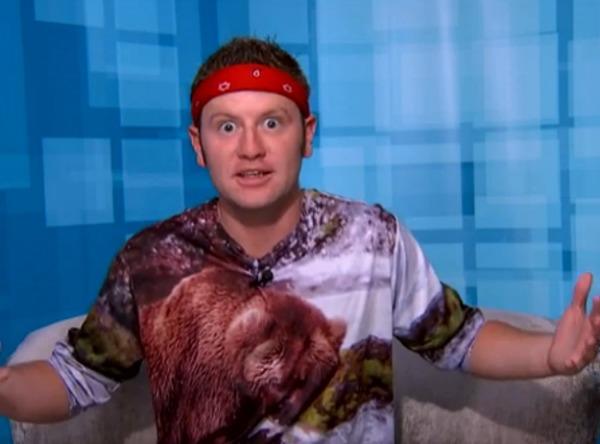 I am also scratching my head and wondering why the house doesn't recognize Aaryn as a threat since she is the only houseguest who currently has won more than one HOH—and now she has added a Veto to her list of wins!
The house will most likely want to evict Jessie this week. Why? Because the Mean Girls hate her. There's no game reasoning whatsoever.
I think that what went wrong with Candice's game this past week was a weak alliance not strong enough to stand up to the alpha females in the game.
Article continues below advertisement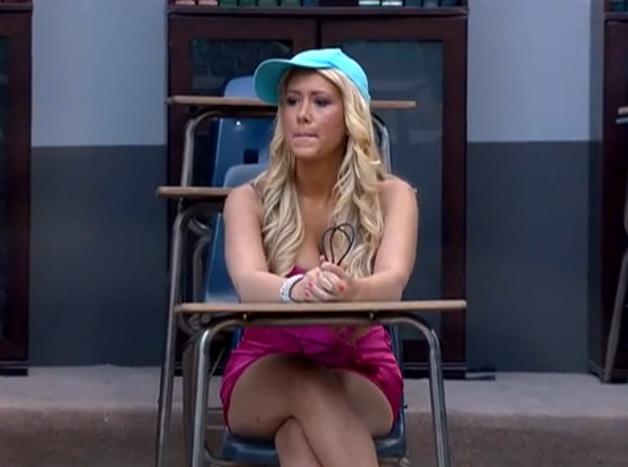 There was nothing Candice could have done to avoid getting targeted in this house. When GinaMarie and Aaryn are in power back-to-back weeks, they are going to target people they don't like.
I think what went wrong with Judd's game is very similar to Candice's issues. Judd had a chance to make an alliance with Elissa, Candice, Helen and Jessie and to vote out Amanda. Then, if Aaryn would have won HOH and still back-doored Judd, the alliance would have had the numbers for him to stay.
OK! Reality Recap: Find Out How Candice and Amanda Got Put Up on the Block
Judd had a faulty alliance with a fake final four deal, leaving him alone in the game and a target without him even knowing it. I have been saying for weeks now that these housguests have all made alliances with every single person in the house and then they all compare notes. Judd was definitely one of the players to be caught up in everyone's inability to keep a secret in the game.
Article continues below advertisement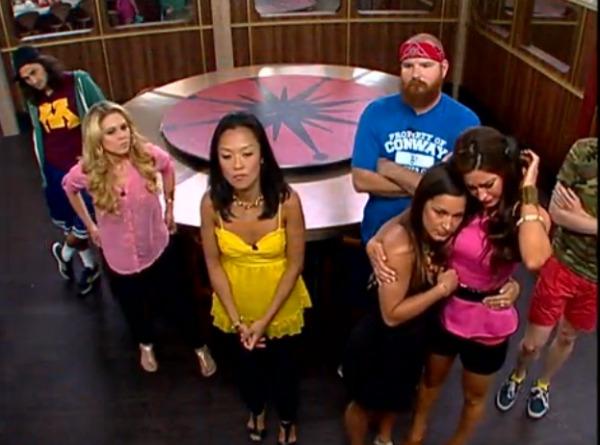 Of course, you can't play the "what-if" game, but OMG! In this situation, I think we all wish things would have turned out differently and at least one of the three girls saying disgusting racist comments would have been voted out.
I hope that Elissa wins the next HOH so she can nominate Aaryn, Amanda or GinaMarie. We are running out of BB contestants to cheer on because all the houseguests we thought would stand up for right have been turning a blind eye to the Mean Girls.
Someone needs to step up and make some game moves against the people controlling the house. Will the power ever shift into the hands of those who the house doesn't control? I hope and pray it does because hardly any of us want to even imagine seeing GinaMarie, Aaryn or Amanda in the final two.
It's been a stressful week, but I can't wait to find out what happens on the next Big Brother! Follow @RachelEReilly, @writeadr and @OKMagazine for more Big Brother developments, my show recaps and other exclusives and then share your opinions on what just happened!