NEWS
Blame It On The SamRo! Michael Lohan Blames Samantha Ronson For Lindsay's Woes, 'She Preyed On Her & Dragged Her Down'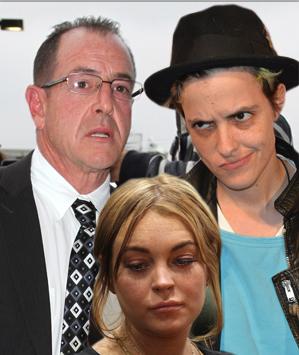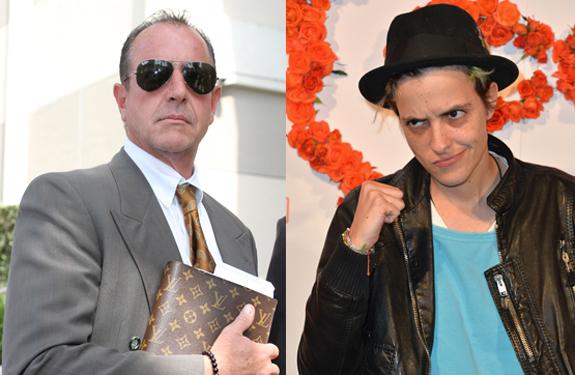 Michael Lohan is certainly NOT a Samantha Ronson fan—Blaming her for daughter Lindsay's downward spiral!
MiLo guested on TheDirty.com founder Nik Richie's radio show Wednesday night and left no doubt about his feelings towards Ronson!
Article continues below advertisement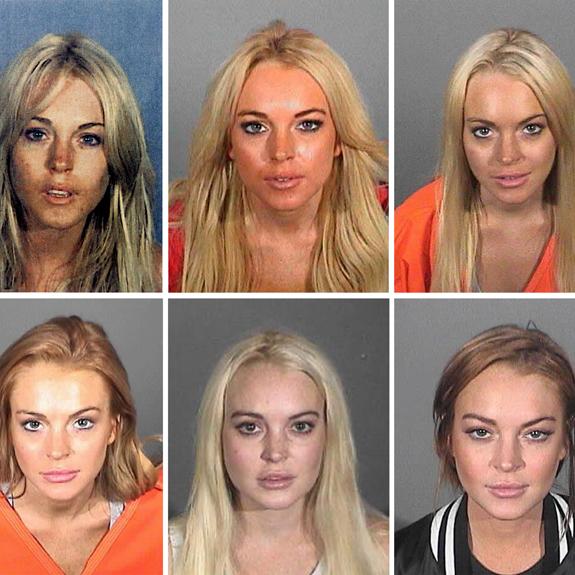 Lindsay, 26, has been arrested multiple times and is currently on her sixth rehab stint
"I just found out she got $175,000 for that picture of Lindsay passed out in Samantha's car," Lohan alleged.
Article continues below advertisement
Meanwhile, it appears Richie is feeling nostalgic for his Couples Therapy days, as he did his best impression of the venerable Dr. Jenn Berman throughout, sympathizing with Lohan, gently probing and coaxing him throughout the exchange—even admitting he reached out to him after the birth of his daughter Press for parenting advice!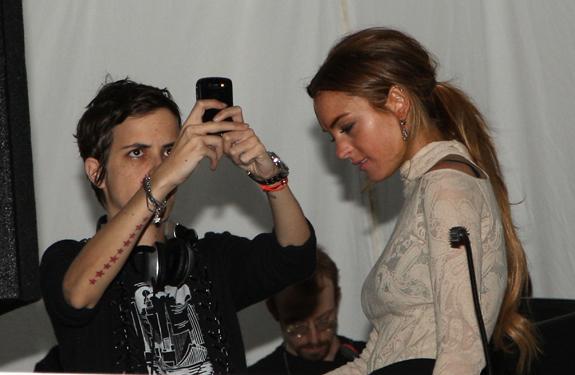 Michael claims Sam just used Lindsay for her fame and fortune and led her astray!
"You think Samantha took Lindsay down this road?" Richie asked gently.
Photos: From Fresh Faced to Behind Bars: Amanda Bynes' Downward Spiral
"Where's Samantha now?" Lohan snapped back. "Do you see Samantha in the press? Do you see her getting press? No! Because she's not with Lindsay anymore, that's pretty pathetic!"
Meanwhile, the old Richie soon surfaced once more, as Nik later questioned Michael over whether Lindsay had ever worked as a prostitute!
Article continues below advertisement
(NO WAY, was Lohan's emphatic answer!)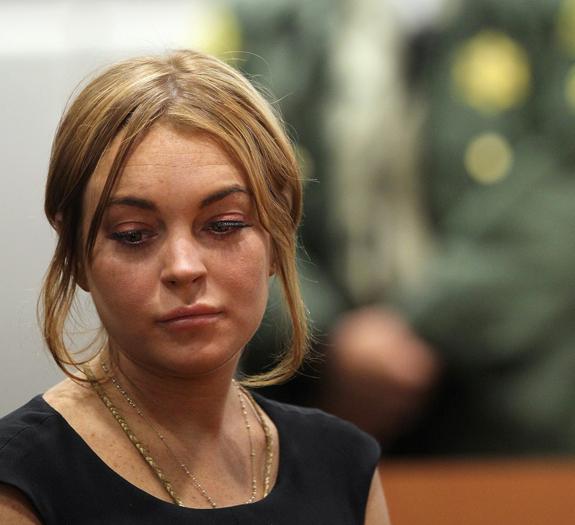 Michael denies Lindsay was ever 'a lesbian' insisting she is now only with guys and just 'experimented' with Sam
However, things soon returned to the subject of Samantha Ronson, when Richie asked Papa L how he felt after Lindsay "became a lesbian."
OK! News: Lessons Amanda Bynes Could Learn From Other Troubled Starlets
"When she became a lesbian?" Lohan asked incredulously. "You mean when she experimented. She's with guys now.
"She met Samantha Sl*tb*ll and then she went back to being with guys again.
"Samantha got Lindsay at a very vulnerable time in her life," Michael raged. "When her mom and dad were going through a divorce and Lindsay started drinking and partying and didn't know where to go…..Samantha got her when she was down.
OK! Investigates: See How Much the Stars of Teen Mom 2 Are Earning
"Samantha dragged her to the level which is BELOW the barrel."
Article continues below advertisement
Michael was interviewed by TheDirty.com founder Nik Richie on his Wednesday night radio show
For the record, It might be worth pointing out that Lindsay had already checked into rehab three times before hooking up with Sam Ronson— into Wonderland in Jan 2007; Promises in July 2007 and Cirque Lodge in October 2007.
In addition, she had already been arrested twice before meeting Sam! For DUI in May 2007 and DUI and possession of cocaine in July 2007.
You can listen to Nik Richie's entire interview with Michael Lohan here
Do you think Samantha Ronson is to blame for Lindsay's woes? Sound off in comments below and tweet us @OKMagazine