NEWS
Charlie Sheen Praises Ex Denise Richards For Quitting 'RHOBH': 'I Applaud Her'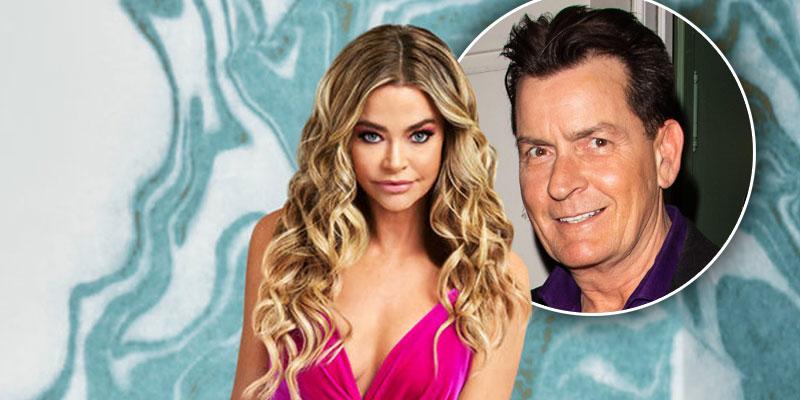 We all love a little support from our ex! Charlie Sheen is praising ex-wife Denise Richards' decision to leave The Real Housewives of Beverly Hills.
"She does what she wants in these matters," the Major League actor told Page Six on Wednesday, September 16, through his spokesperson. "I applaud her decision of 'one and done.'"
Although Sheen gave Richards the thumbs up to jump ship from the series, he apparently didn't watch the show — as this was the Wild Things star's second season.
Article continues below advertisement
DENISE RICHARDS NOT RETURNING TO 'RHOBH' AFTER TWO SEASONS — IS BRANDI GLANVILLE TO BLAME?
Sheen and Richards were married from 2002-2006 and share two daughters together: 16-year-old Sami, and 15-year-old Lola.
The 49-year-old actress revealed that she did speak to her controversial ex before joining the franchise in 2019. "I did talk to him about it because as an actor in this business, I respect his opinion too. So I said, 'What do you think?' and he said, 'I think it could be really cool,'" Richards told Andy Cohen on SiriusXM's Radio Andy at the time. "Even if he said this is the dumbest thing you ever did, I still would have done the show. But it was interesting to get his side of it because I have a lot of respect for him as a father and being in this business for as many years as he has."
Article continues below advertisement
Richards' time on RHOBH was marred in controversy after Brandi Glanville claimed the two had a secret hookup — which she has continuously denied — and strained her relationship with the cast.
In the three-part reunion special, the Starship Troopers actress admitted that several of her costars, including her estranged bestie Lisa Rinna, refused to move past the Glanville controversy.
"I came here today to resolve things with the women and I feel like some of the women don't want to do that and move forward and that was something that I really wanted to do," Richards said.
'RHOBH' FINALE: ARE DENISE RICHARDS & HEATHER LOCKLEAR FEUDING?
Former longtime friend Rinna confessed that the two "haven't spoken or texted in about six months," and brought up Richards' past friendship with Melrose Place alum Heather Locklear. "I go back to when she was friends with Heather Locklear," Rinna said.
Richards quickly shut Rinna down, saying: "I actually wasn't, Lisa, and you know that. To bring that up, I mean, really? She was friends with my ex-husband. C'mon."
Rinna is referring to when Richards and Bon Jovi rocker Richie Sambora quickly started dating after Locklear and the guitarist split in 2006 after 11 years of marriage. The Bold and the Beautiful actress was going through her divorce from husband Sheen at the same time.