NEWS
'Dancing With the Stars' Exclusive: Cheryl Burke on Partner William Levy's Training for the Premiere!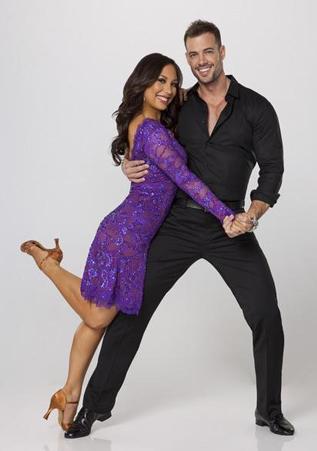 Check out everything Cheryl Burke has to say before tonight's big Dancing With the Stars premiere!
Here we go again! Season 14 of Dancing With the Stars begins tonight.
I cannot believe how time flies by so quickly. It seems like just yesterday we were celebrating JR Martinez's win!
This time around, I spent a large portion of my hiatus from the show working on other projects.
I was lucky enough to be able to promote the paperback version of my book Dancing Lessons, I became a spokeswoman for Macy's fitness line called Ideology (that's the line I wear a lot for DWTS rehearsals), and I also became aligned with Veet and its smooth skin campaign.
Article continues below advertisement
We weren't able to begin until about 10 days after everyone else started as William is one of the top Latin actors and has quite the demanding scheduling.
We've been training just outside of Miami. We only got back to L.A. a few days ago, so we've spent the few days leading up to the show racing to get interviews done, costume fittings complete and posing for our official ABC DWTS photos.
OK! GALLERY: CHERYL BURKE, ADRIAN GRENIER, DJ PAULY D & MORE CELEBRATE OK!'S OSCARS PARTY AT GREYSTONE MANOR IN HOLLYWOOD
MORE ON:
Dancing With the Stars
Article continues below advertisement
We've also managed to find some time to check in on the other couples, and I know that viewers and fans of our show are going to be impressed with the level of dancing talent this season.
William and I are starting the season off with a cha-cha to a song that definitely has a strong Latin flair.
Already the camaraderie and vibe remind me so much of the season that I danced with Gilles Marini, and if that's anything to go by, we are in for an amazing season!
For more moment-to-moment updates, photos and insights, follow me on Twitter: @CherylBurke!