NEWS
Carole Baskin's Former Handyman May Have Played A Role In Her Former Husband Don Lewis' Disappearance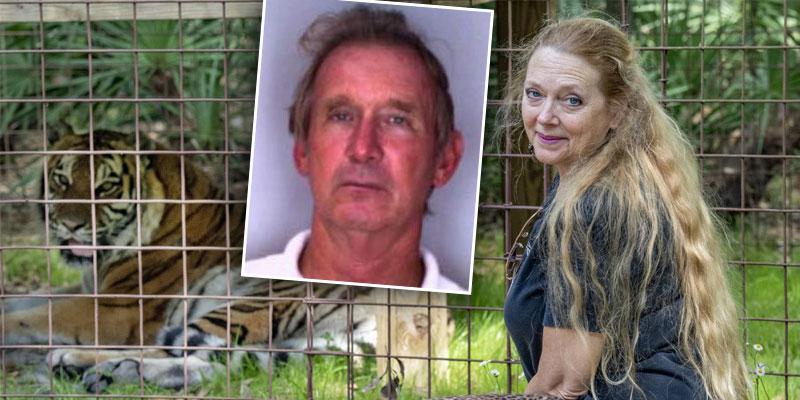 The disappearance of Carole Baskin's first husband, Don Lewis, has been a mystery for a long time. Baskin has also denied any connections with his disappearance and death. Now, a woman has come forward with new information on his death, and this has added interesting new details to the death of Lewis.
In an interview on the CBS limited series 48 Hours Suspicion, Trish Farr-Payne says that she believes that her ex-husband Kenny Farr — Baskin's former handyman — may have played a role in the 1997 disappearance of Lewis.
Article continues below advertisement
She added that even her ex-husband disappeared one week after Lewis was reported missing.
This is not the first time that she has been vocal about the involvement of her ex-husband in this mysterious case. As reported by the Tampa Bay Times, she shared her concerns to authorities in 2000, speaking of the alleged involvement in the disappearance of Lewis.
The Florida outlet claimed that the ex-husband just disappeared one day, despite his regular outing of going to the park every day. According to the outlet, this happened the same weekend that Lewis disappeared.
Article continues below advertisement
Her allegations further added that Farr returned home on the evening of the disappearance in the van owned by Lewis. The van, allegedly, had rifles and pistols inside. The next day, he showed up home in his own truck.
CAROLE BASKIN AND CARDI B FEUD OVER THE INVOLVEMENT OF BIG CATS IN THE 'WAP' MUSIC VIDEO
Farr-Payne also revealed the insecurities her ex-husband caused for her. She recalled the time when he said that she would go "in the grinder like I did Don" if she left him.
The mysterious details of the case were showed in the Tiger King: Murder, Mayhem and Madness docuseries, which revealed Joseph Maldonado-Passage accusing the cat enthusiast Baskin of murdering her own husband and using the meat grinder at the facility.
Baskin, to date, has denied any sort of involvement in the matter and even took to the website of the sanctuary to speak about the "lies" on her involvement in the case.
"There are no words for how disappointing it is to see that the series not only does not do any of that," she explained, "but has had the sole goal of being as salacious and sensational as possible to draw viewers."
Farr-Payne stated that she could not speak out initially on the matter as she was scared about what the consequences would mean for her kids.
Amid these developments, Baskin was recently named as a celebrity dancer on Dancing With the Stars.