NEWS
Relatable! Drew Barrymore On Dating Apps: Stood Up, No Matches, A Total 'Car Wreck'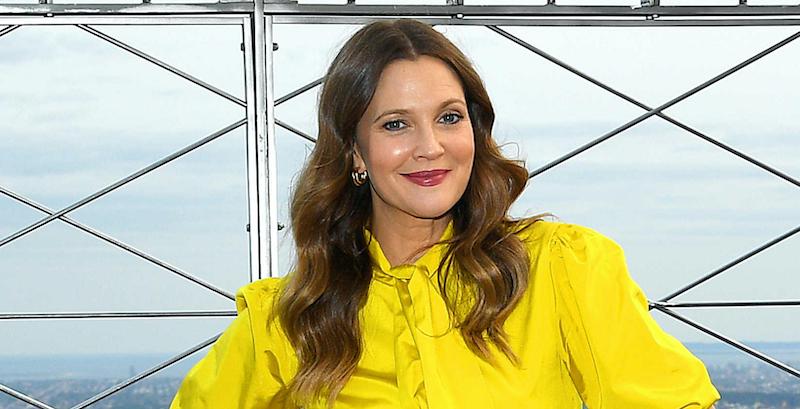 It looks like Drew Barrymore won't be swiping right on dating apps anymore!
The actress joined Andy Cohen on Watch What Happens Live for the September 23 episode to talk about her most cringe-worthy moments while using online dating services. "I got stood up," she recalled. "I didn't match with anyone, and my friends gave me this sort of bloated sense of false confidence. They were like, 'You should try it. You will do great.' It was a car wreck."
Article continues below advertisement
TALK SHOW TRAINWRECKS! 25 CELEBS WHO TANKED AS HOSTS
The 45-year-old confessed she did "terribly" on the apps but loved "being able to be in the conversation," explaining she "definitely had fun with it." The Never Been Kissed star dished that she "always wanted to go on a blind date," but her "life got in the way of that," so she decided to turn to online dating to "satiate" her desire.
"It was a real wakeup call," she added. The 50 First Dates actress — who revealed she was using the exclusive app Raya — refused to name names but said there were a lot of celebrities and "exciting people" on the platform. As for who stood her up, Barrymore said it was "a guy who owned a restaurant." (As OK! previously reported, Katie Holmes met her new man, restaurateur Emilio Vitolo Jr., on Raya; he dumped his fiancée to date Holmes.)
EXPOSED SECRETS: HOLLYWOOD MAMAS REVEAL HOW THEY GO ABOUT PARENTHOOD
The Golden Globe winner doesn't have time for dates, as she is working on her new show, The Drew Barrymore Show — which premiered on Monday, September 14. She even told guest Jane Fonda on the show that she's been "swearing off men."
"I'm not closed for business," Barrymore said, "but I have been exactly in that mentality for the past five years, thinking I just don't have the bandwidth." However, the show host admitted that she is still open to new relationships and love. "A year from now, I could be totally in love. I'm open to it; I'm not seeking it. My cup runneth over. I have so much love in my life," she said.
Article continues below advertisement
Still, Barrymore, who was married and divorced three times, confirmed that she will "never" walk down the aisle again. "I never want to be entwined with someone like that again ever," the brunette beauty added. "You break up, and you move on. You get divorced, and it's just so different. I love that we are trying to hold on to an institution that started when the closest person to you for companionship was a three-day horse ride away and your life span was 30 years."
NEW MOM'S BOOZY NIGHT OUT! CAMERON DIAZ & DREW BARRYMORE CELEBRATE WITH CHAMPAGNE
Barrymore was married Will Kopelman in 2012, but they divorced in 2016. The two share daughters Olivia, 7, and Frankie, 6. Prior to her latest marriage, the Wildflower author was married to Tom Green — who she wed and separated from in 2001 — and Jeremy Thomas who she wed in 1994 and divorced from after less than a year into their marriage.
So much for finding a new man who could "swipe" her "right" off her feet...!