PHOTOS
Talk Show Trainwrecks! 25 Celebs Who Tanked As Hosts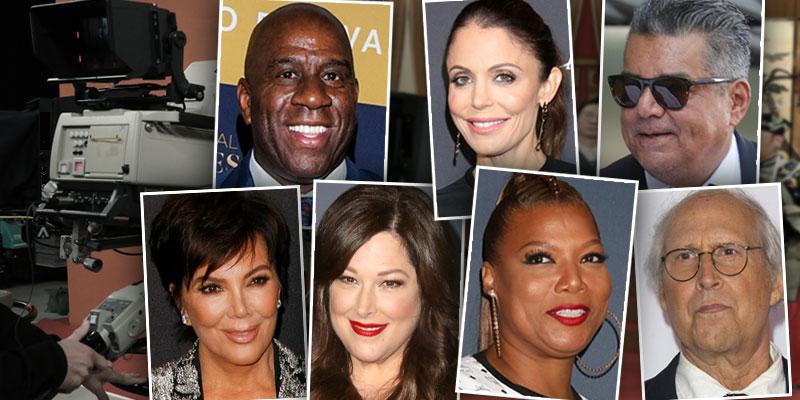 Hollywood loves to talk — and after finding success in film or scripted TV series, it's not uncommon for stars to set their sights on hosting.
Celebrity-hosted talk shows are a dime a dozen these days. Still, many of them have been widely successful.
In September 2003, Ellen DeGeneres launched her self-titled daytime television talk show. In addition to astronomical ratings, The Ellen DeGeneres Show has garnered 61 Daytime Emmy Awards, including four for Outstanding Talk Show and seven for Outstanding Talk Show Entertainment, surpassing the record held by The Oprah Winfrey Show, which won nine. Even with the show's recent scandals, its YouTube channel is in the top 20 most-subscribed YouTube channels.
Article continues below advertisement
"I don't think I would have done at least what I'm hopefully excited about doing and capable of now, at any other point," the actress told Stephen Colbert on The Late Show of her latest endeavor.
So how will the Charlie's Angels star do? Time will tell. But let's be honest, not everyone can be Oprah! Sometimes star power doesn't translate, and the high-profile hosts are left scrapping their shows after a season or two.
Kris Jenner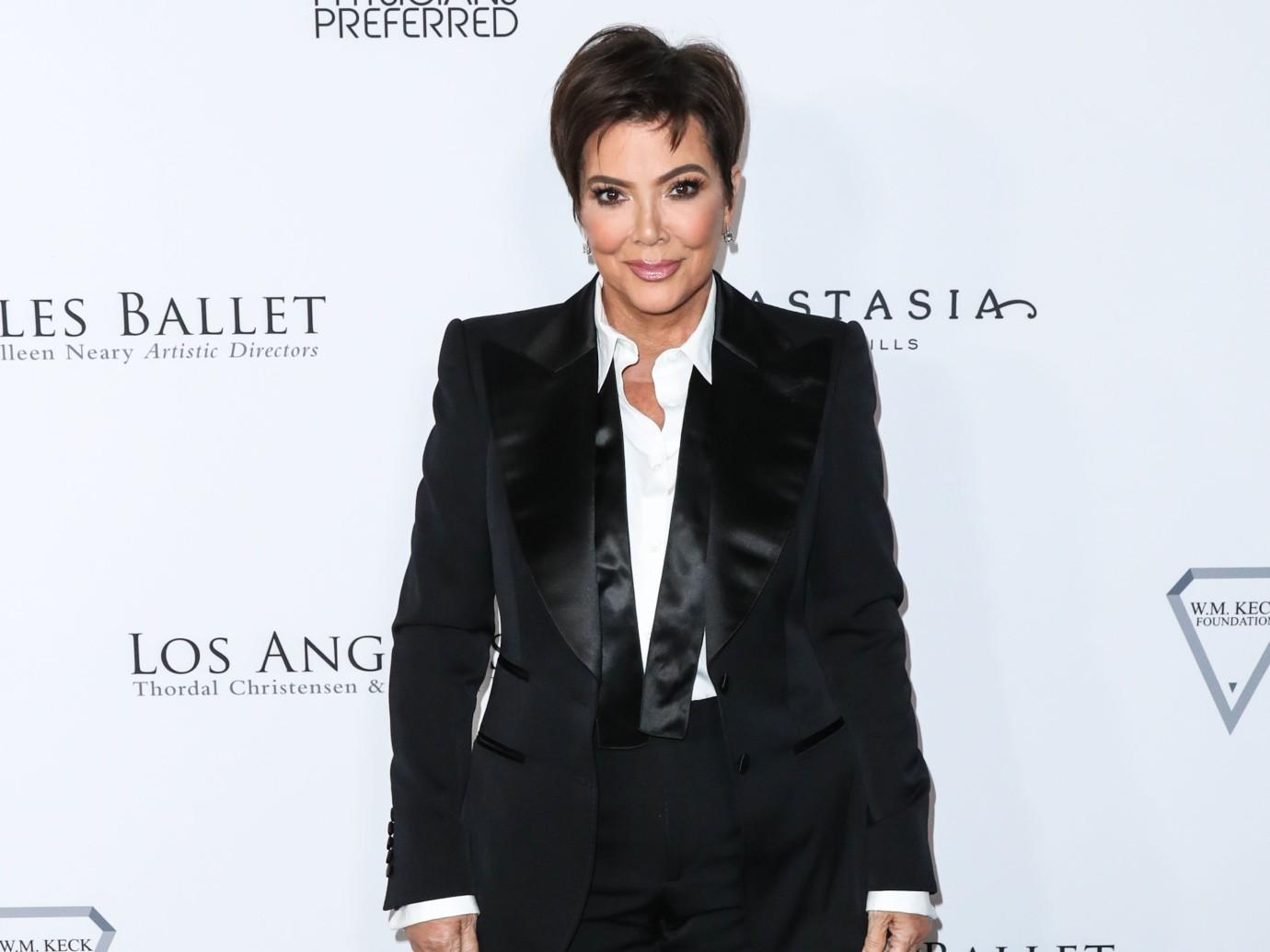 Claiming it was it her dream to have her own "talk show like Oprah," the Kardashian/Jenner matriarch was given a six-episode trial in 2013. 'Kris' aired in only six metro areas, and the 'KUWTK' star pulled out all the stops to bring in big ratings including having members of her famous family stop by. Her last-ditch effort was having her son-in-law, Kanye West, on to release the first photos of North West, his child with Kim Kardashian. But it wasn't enough. The show was not picked up for a full season and was officially canceled in 2014.
Article continues below advertisement
Bethenny Frankel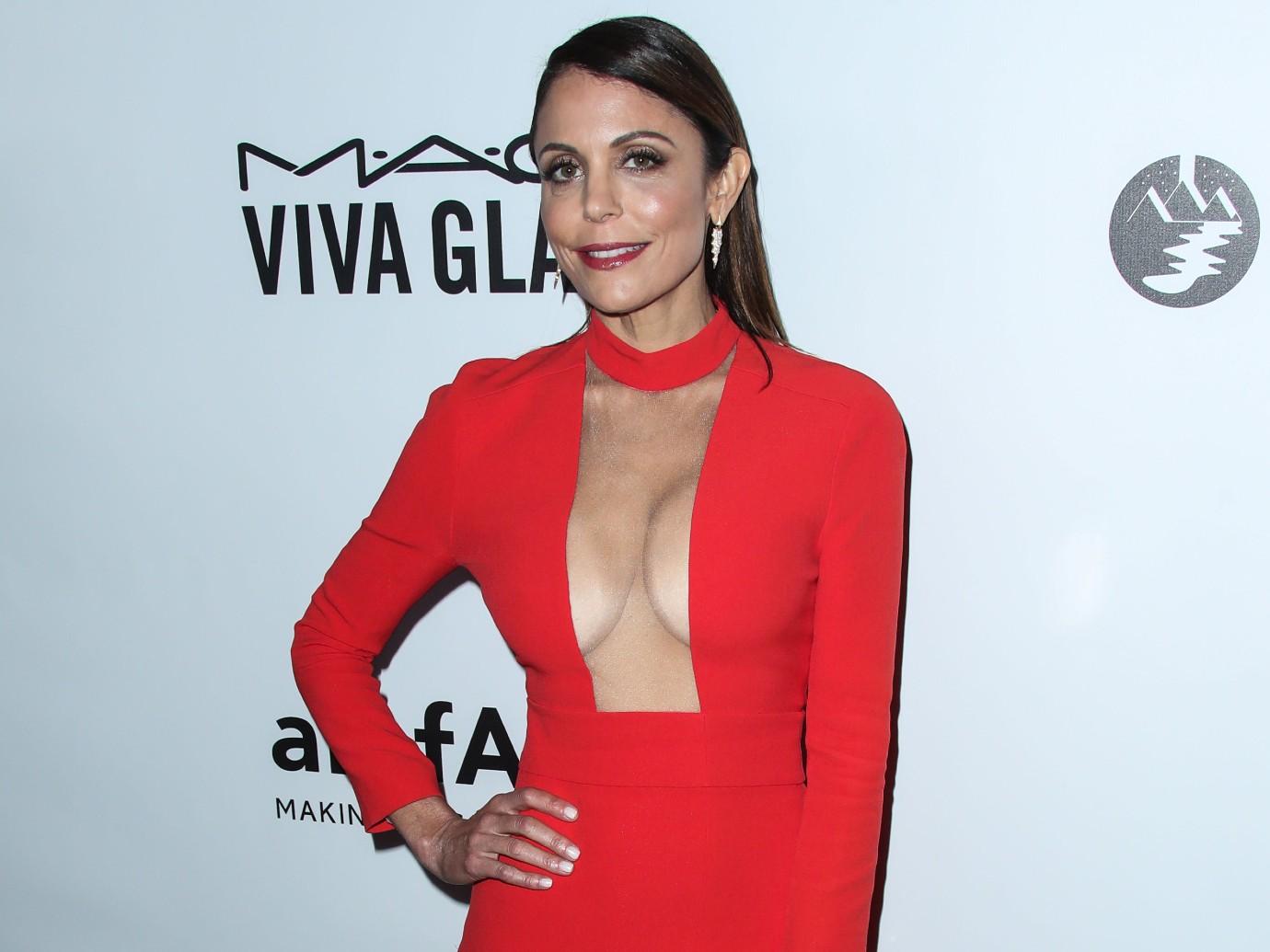 With her quick wit and her self appointment as "the queen of too much information," the standout 'RHONY' cast member seemed like a natural fit for the daytime talk scene. Her show 'Bethenny' debuted in 2012, but fans couldn't quite connect. It was canceled after one season.
Later on, the Skinny Girl founder admitted in her blog that the role of talk show host wasn't the best fit for her.
"Unlike my time on Bravo, I felt a bit diluted, filtered and somewhat constricted. I am a free spirit," she wrote. "I am more comfortable in my natural surroundings and in a setting where I'm surrounded by crazy, where anything goes and where I can be authentically me. When interviewed about the show, I always said that it could only work if I was true to myself and only if it was genuinely a good fit and marriage which it turned out not to be."
Article continues below advertisement
Chevy Chase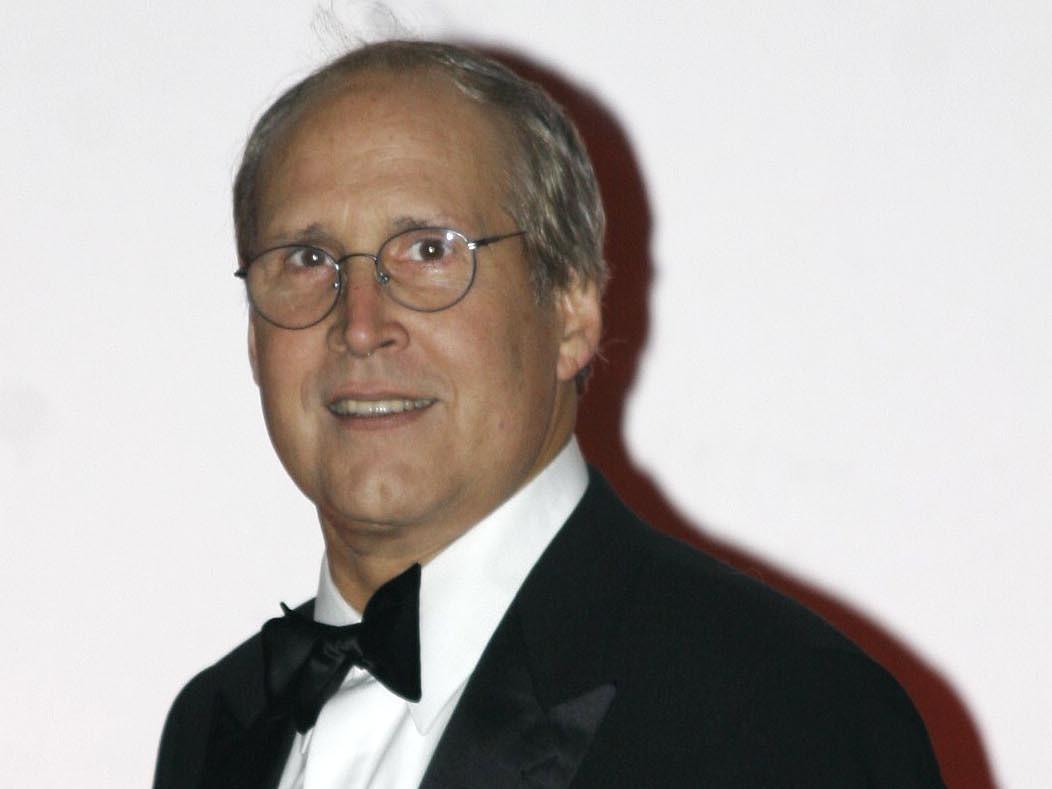 In 1993, the 'Saturday Night Live' alum landed himself 'The Chevy Chase Show' on Fox. But his comedic charm didn't translate. The much-hyped talk show lasted only five weeks and was pounded by critics — and earned an F-rating from Entertainment Weekly.
Article continues below advertisement
Magic Johnson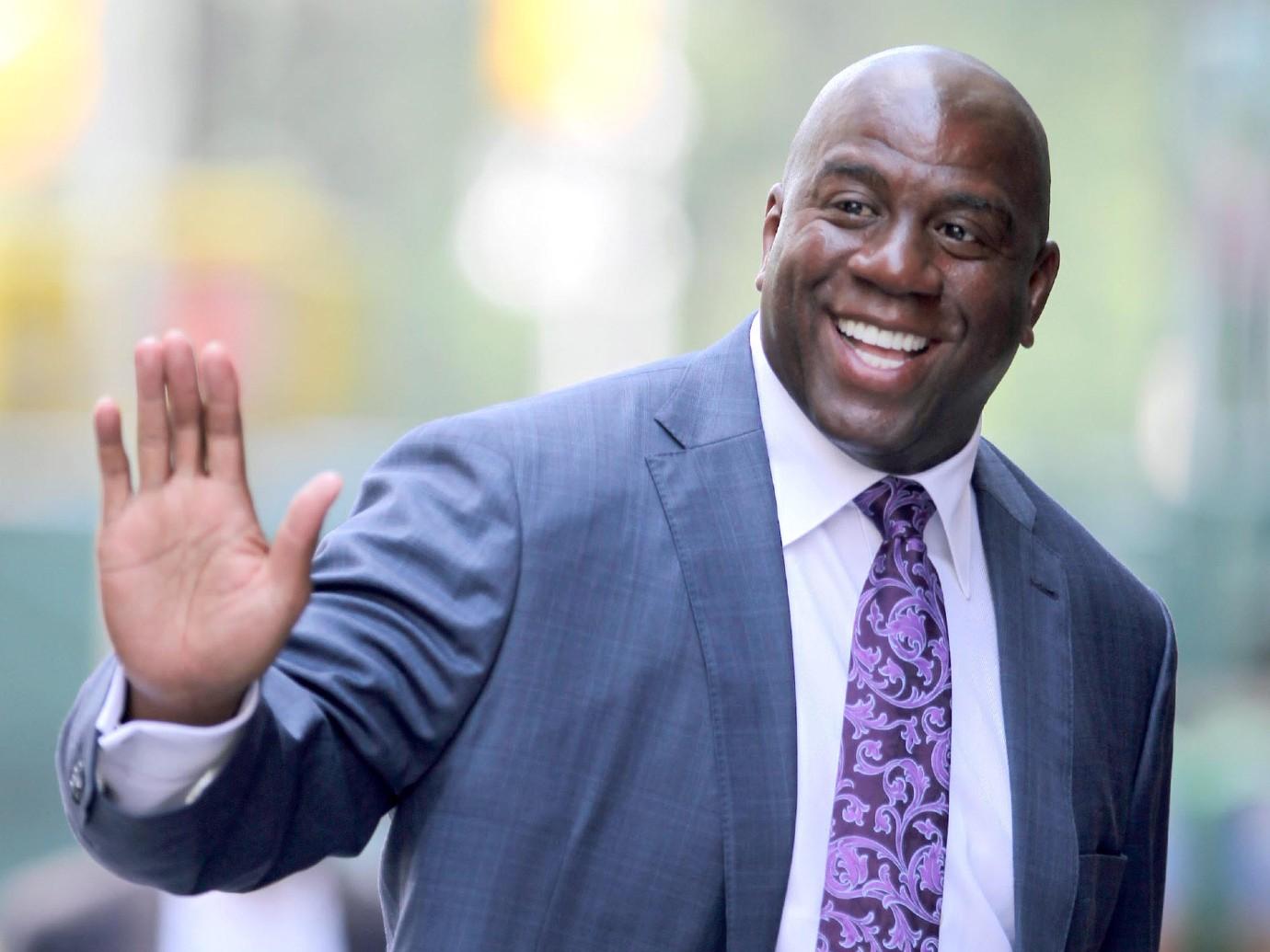 In 1998, the NBA legend made the move from the court to the talk show couch, debuting the 'Magic Hour.' Unfortunately, the syndicated show didn't live up to its name and only aired one summer. The former Lakers player later blamed the demise of his talk show on a lack of support from black celebrities who refused or could not appear on his show, claiming "their managers and agents keep them off of the black shows."
Article continues below advertisement
Wanda Sykes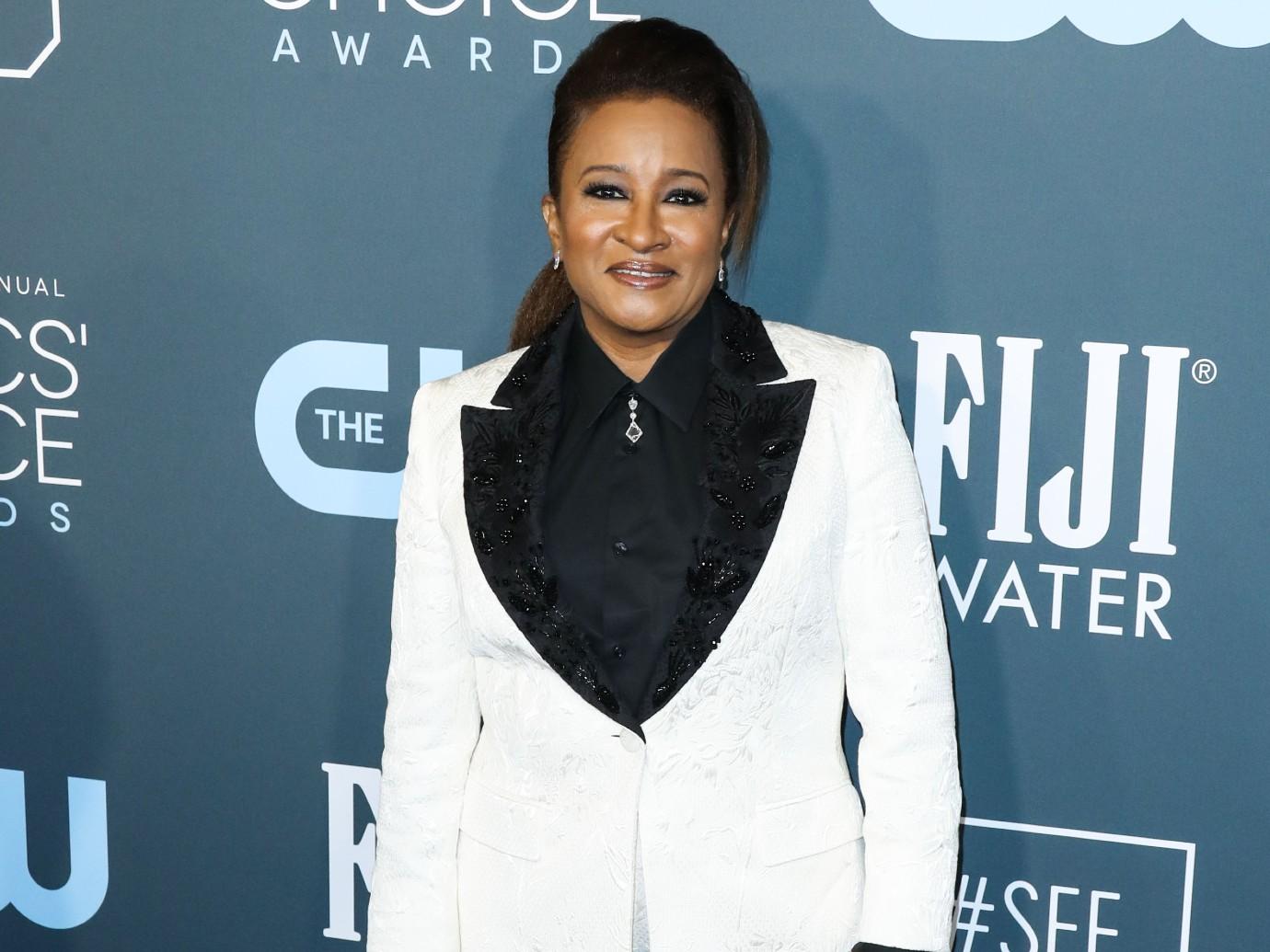 The Emmy-winning comedy writer, known for her roles in 'Monster-In-Law,' 'Evan Almighty' and the series 'Black-ish,' was given her own talk show in 2009. Despite once being named as one of the 25 funniest people in America by Entertainment Weekly, 'The Wanda Sykes' show failed to garner laughs and was canceled less than one year later in 2010.
Article continues below advertisement
Khloé Kardashian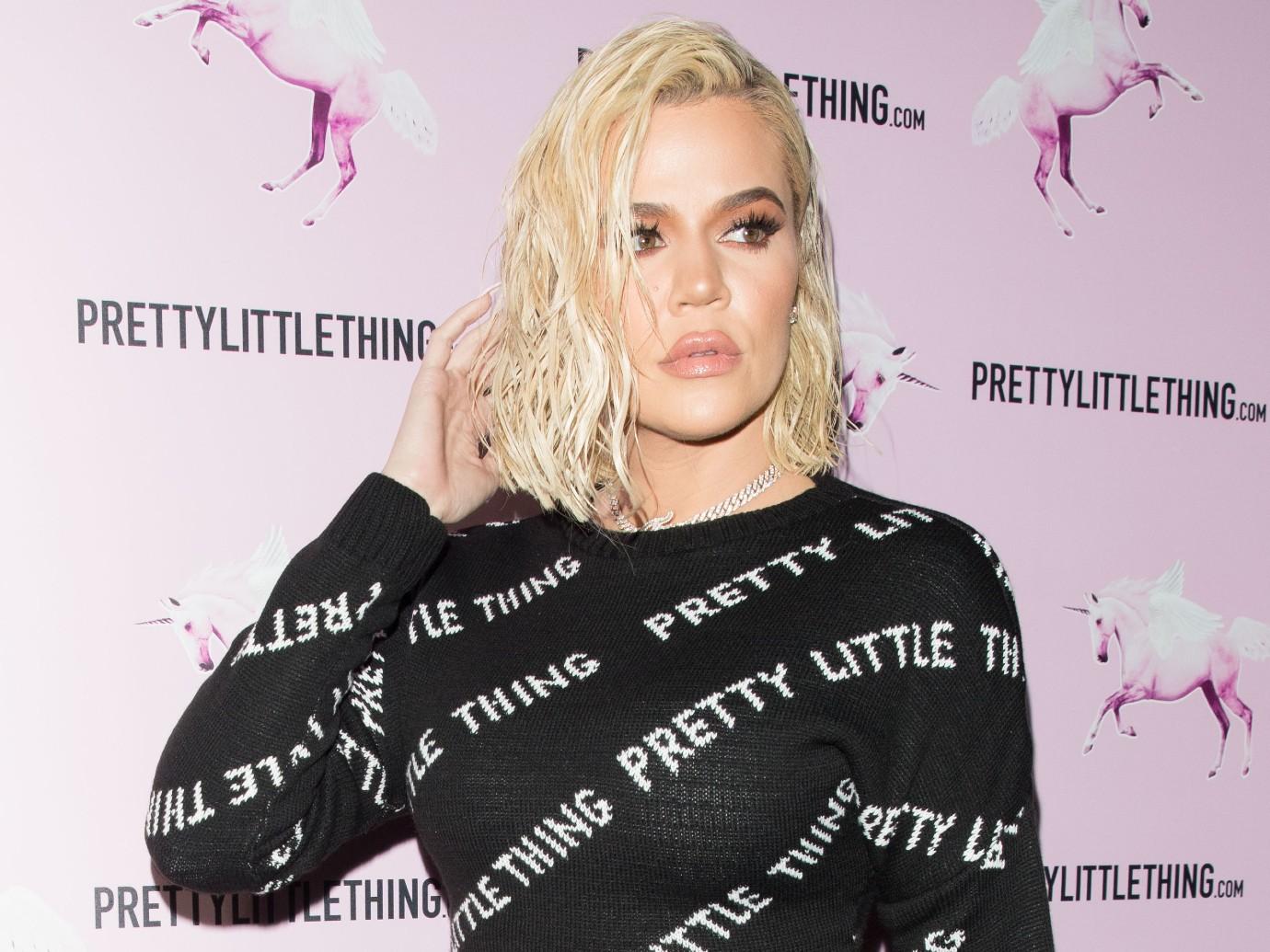 In 2016, the 'KUWTK' star hosted her own late-night talk show on FYI called 'Kocktails With Khloé.' Despite guests such as John Legend, Chrissy Teigen, Kanye West and Cardi B, audiences just weren't so thirsty. Low ratings and reported drama behind the scenes led to the show's cancellation after just 14 episodes.
Article continues below advertisement
Megan Mullally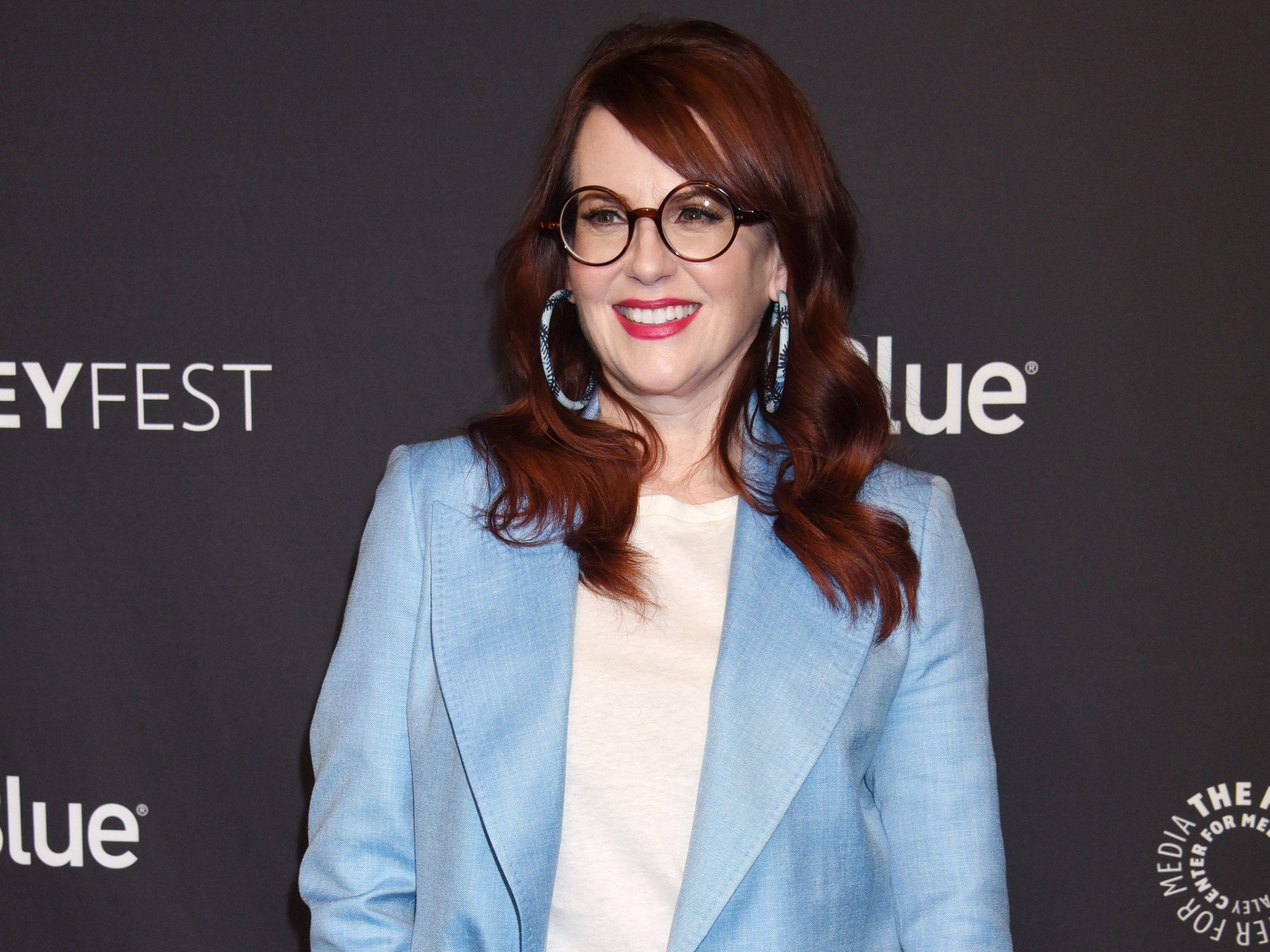 Known for her iconic role as Karen Walker on 'Will & Grace,' the actress landed her own daytime show in 2006. Early reviews of 'The Megan Mullally Show' were not great, with Fox News calling it "a bit dull and ordinary, and at times ... very forced" and said viewers were disappointed to find out that "Megan is not anything like Karen in real life." The NBC production was canceled by 2007.
Article continues below advertisement
Alan Thicke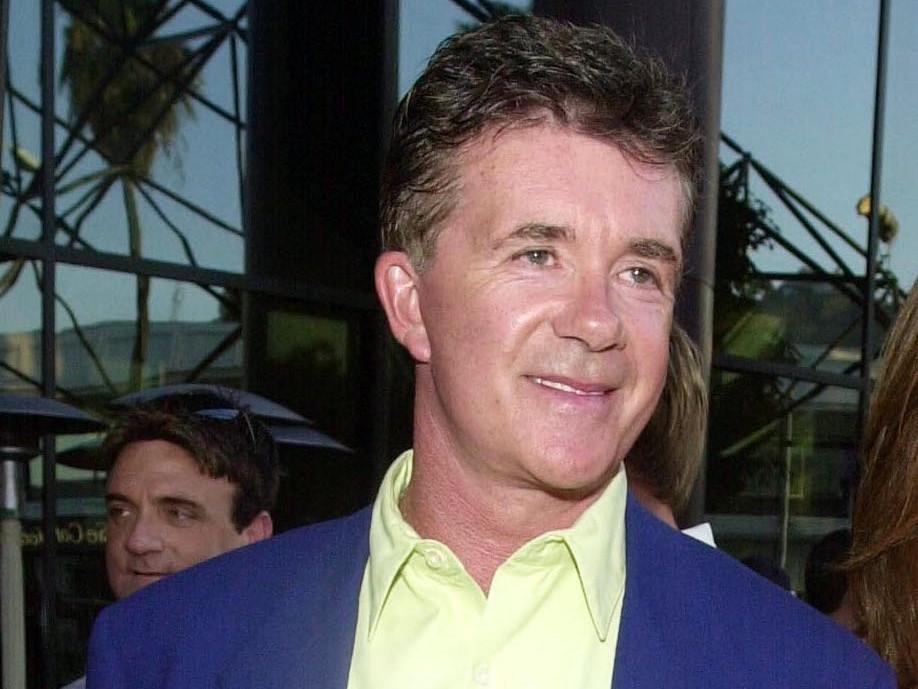 Long before his 'Growing Pains' days, the Ontario native hosted 'The Alan Thicke Show,' a successful Canadian daytime talk show from 1980-1983 before moving to the states to host 'Thicke Of The Night.' Intended as a rival to 'The Tonight Show Starring Johnny Carson,' the series debuted in September 1983. Despite its major publicity campaign, critics were not kind to its unorthodox blend of stand-up comedy, sketch comedy and talk show, which would later become staples of late-night talk shows. The program also featured musical performances, including the television debut of the Red Hot Chili Peppers. As the season progressed, and with several stations having dropped the show mid-season, it was retooled to more closely resemble Thicke's original Canadian talk show. But it couldn't be saved. The show was canceled in June 1984.
"'Thicke of the Night' was supposed to challenge Johnny Carson," the late actor said of the cancellation. "They said it couldn't be done and I was the guy they chose to prove it. The show was ahead of its time... it should've been on in 2084, when all of us are dead."
Article continues below advertisement
Caroline Rhea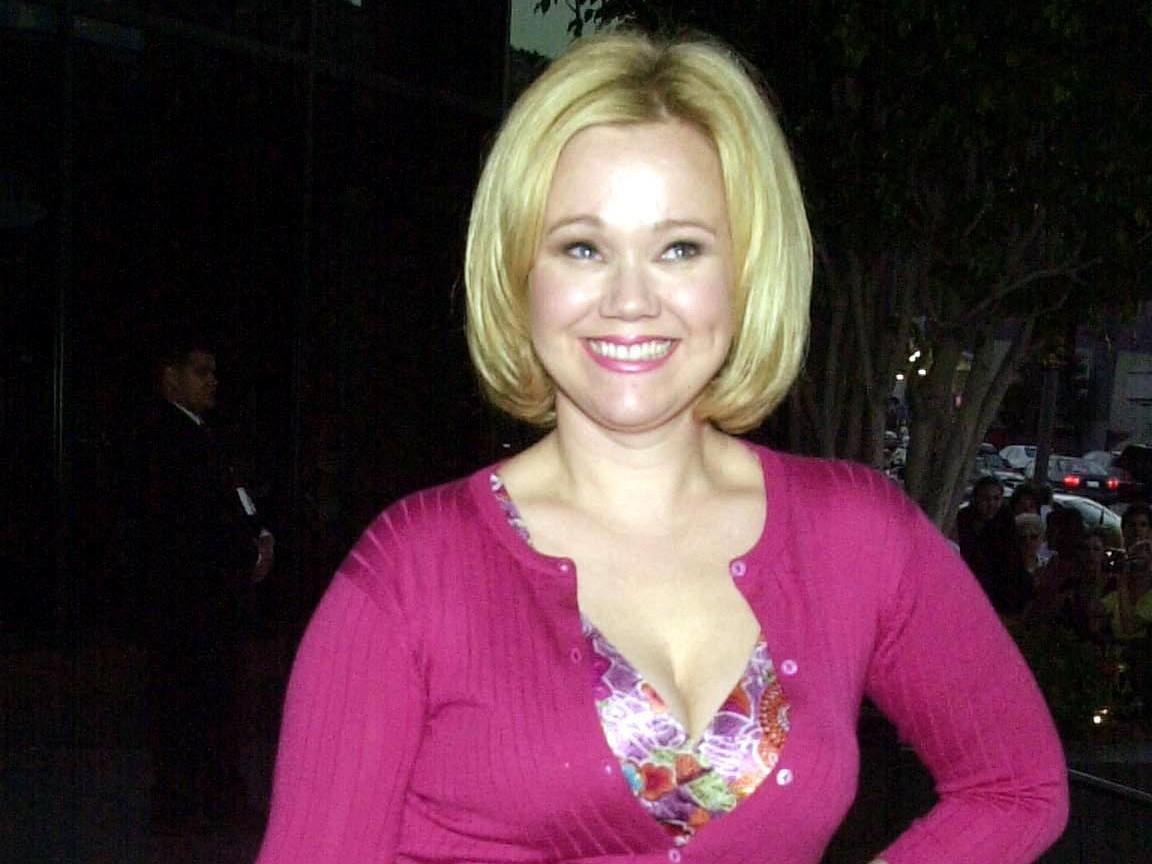 Chosen has the replacement of the wildly successful 'The Rosie O'Donnell Show,' 'The Caroline Rhea Show' debuted on NBC in September 2002. Despite her high energy and quickly humor, the 'Sabrina The Teenage Witch' actress wasn't able to win over her predecessor's loyal viewers. Her show was cancelled after one season.
Article continues below advertisement
Orlando Jones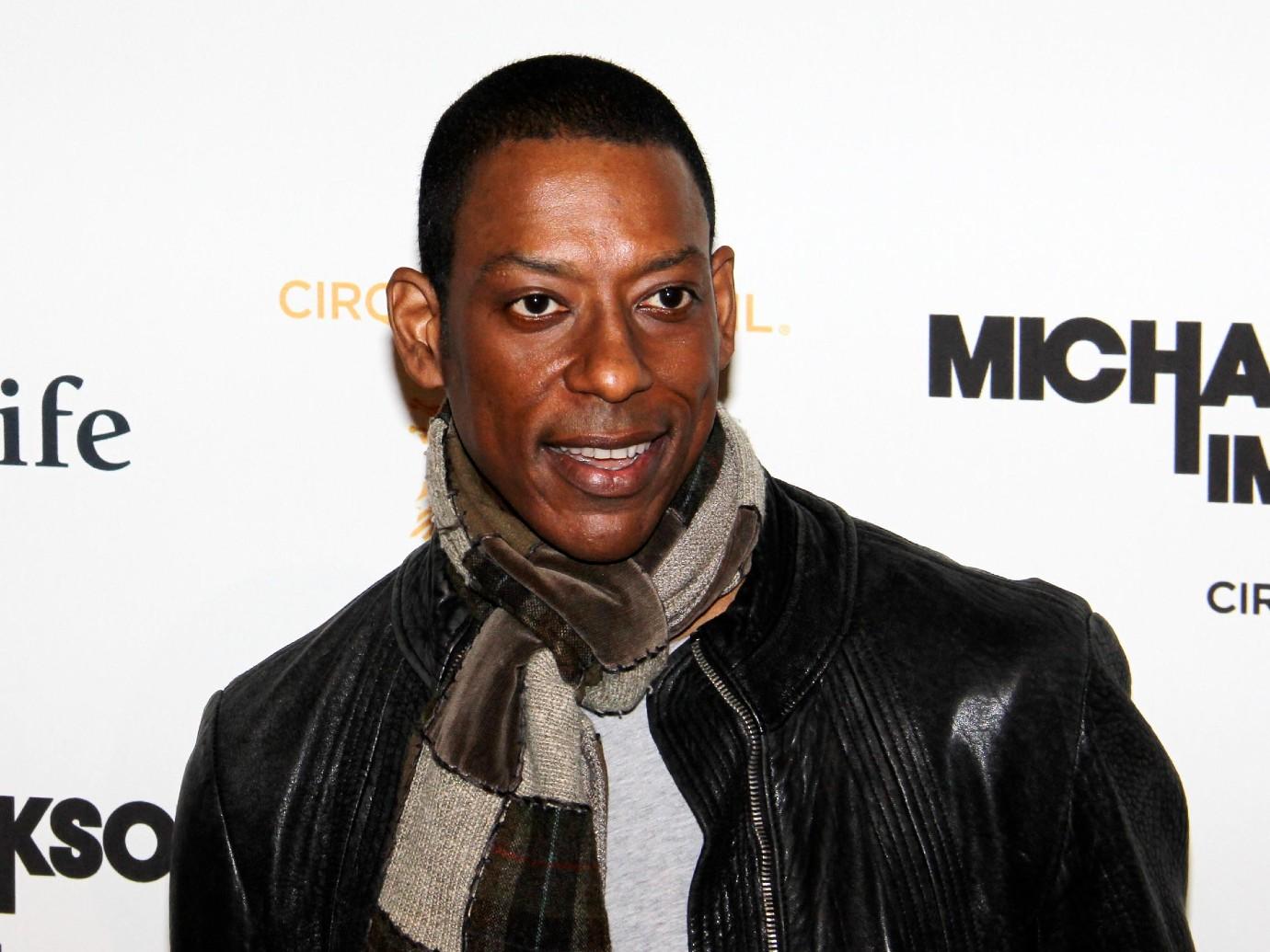 The MADtv alum hosted his own late night talk show 'The Orlando Jones Show' in 2003. It was cancelled before the end of the year.
Article continues below advertisement
Bonnie Hunt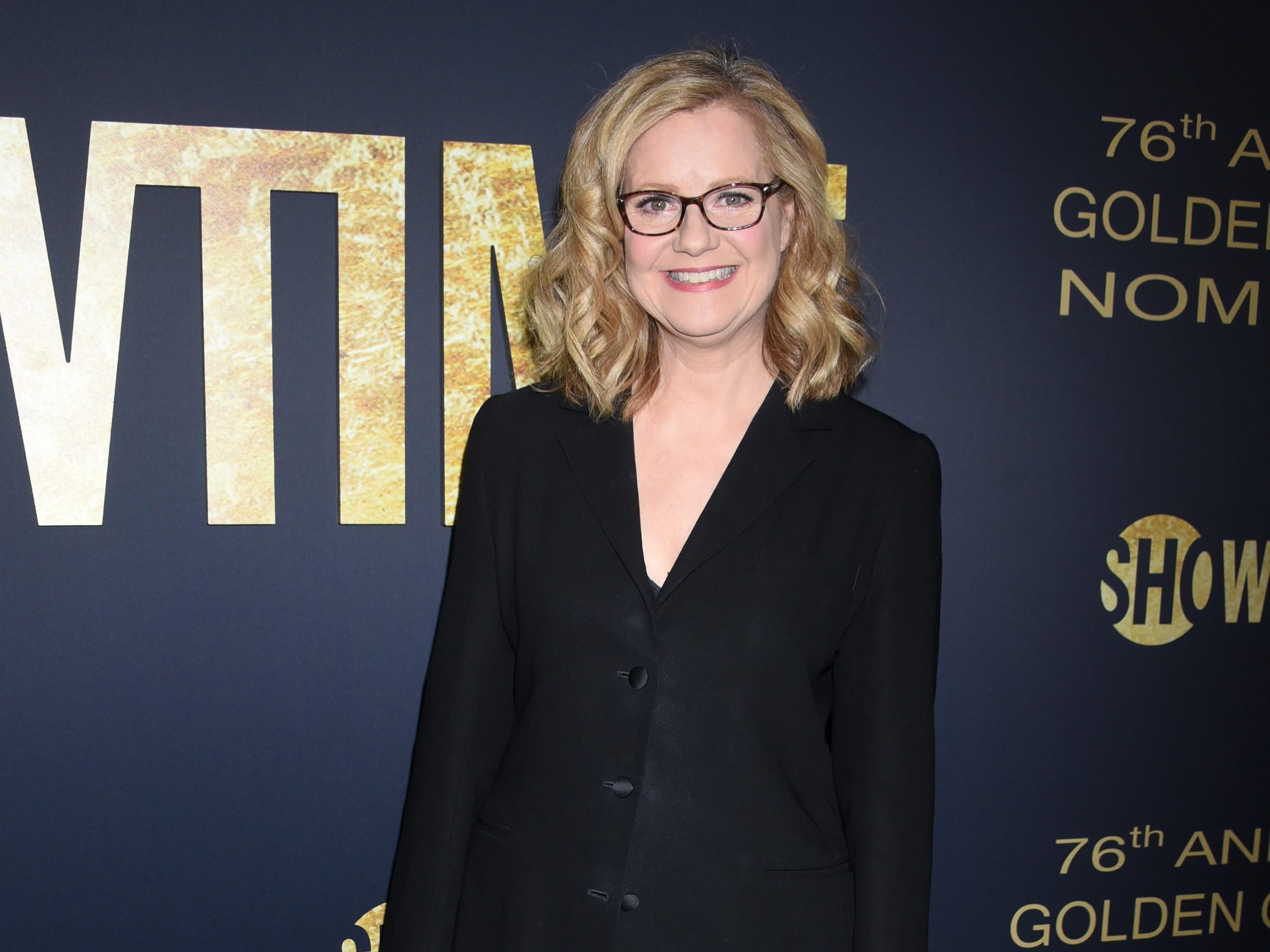 Initially a success, the 'The Bonnie Hunt Show' was picked up in 17 markets and was renewed for a second season. The daytime talk show was awarded a Gracie Award for Best Talk Show in 2009 and was nominated for a total of six Daytime Emmy Awards, including best talk show host. However, it was canned after its second season.
Article continues below advertisement
George Lopez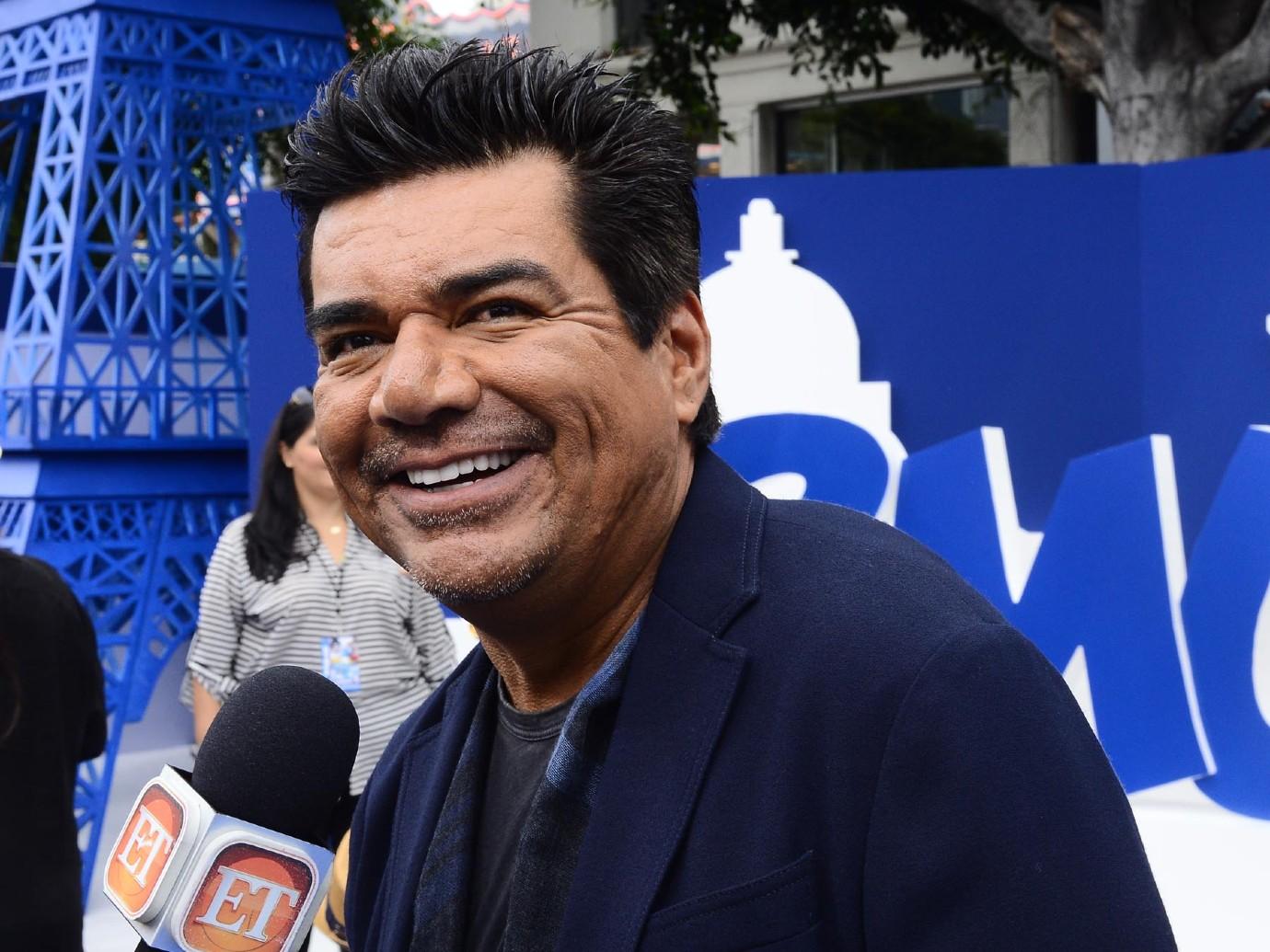 MORE ON:
Daytime Talk Shows
Following the huge success of his self-titled scripted sitcom on ABC, the Calfornia native became the first Mexican-American to host a late-night talk show on an English-language network. 'Lopez Tonight' made its debut on TBS in 2009 with guests Kobe Bryant and Eva Longoria, as well as a special appearance from Ellen DeGeneres and a musical performance from Carlos Santana. Despite its star power, the show was cancelled after two seasons, partly due to the arrival of Conan O'Brien's own TBS late-night talk show.
Article continues below advertisement
Queen Latifah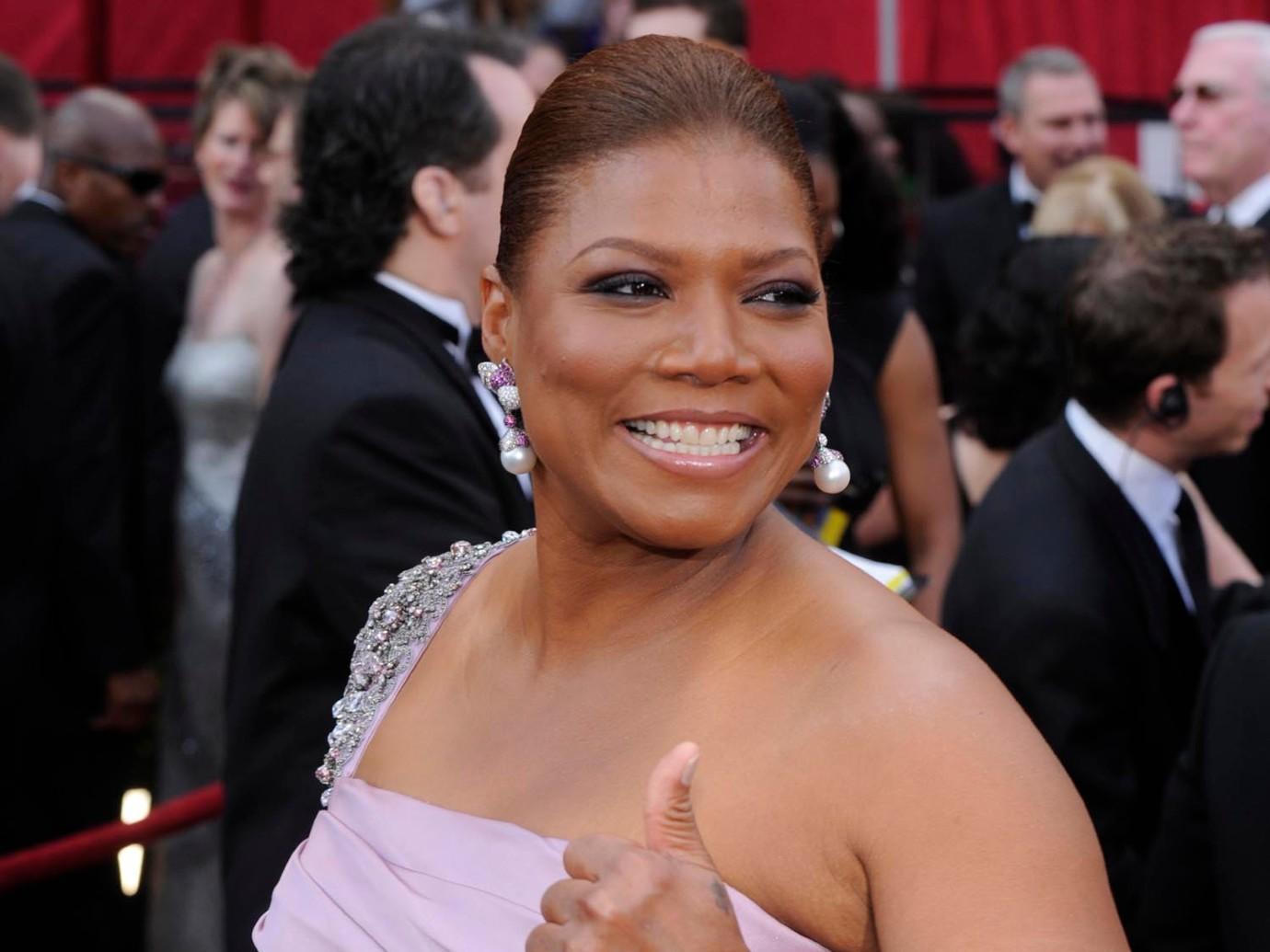 The rapper turned actress tried not once but *twice* to achieve talk show success. 'The Queen Latifah Show' debuted in syndication in 1999, but ended after two years. A decade later, she revamped the show, though kept the same name. Despite winning the Favorite New Talk Show Host award at the 40th People's Choice Awards, the reboot was cancelled after just two seasons in 2015 due to low ratings.
Article continues below advertisement
Martin Short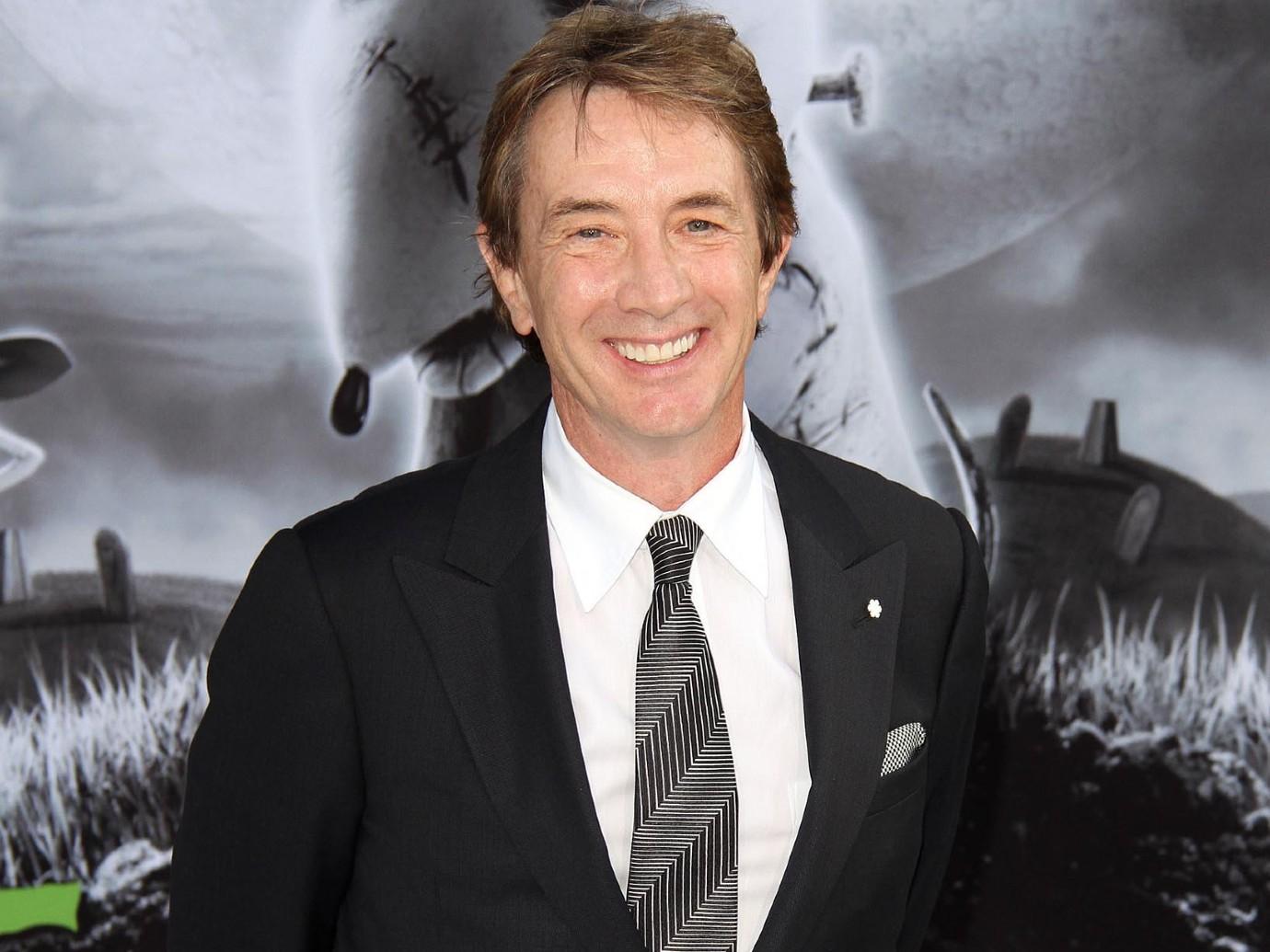 The iconic comedic actor followed up his monster success in scripted tv and films with a stab at late night. 'The Martin Short Show' aired its first episode in late 1999, but sadly only lasted one season.
Article continues below advertisement
Tempestt Bledsoe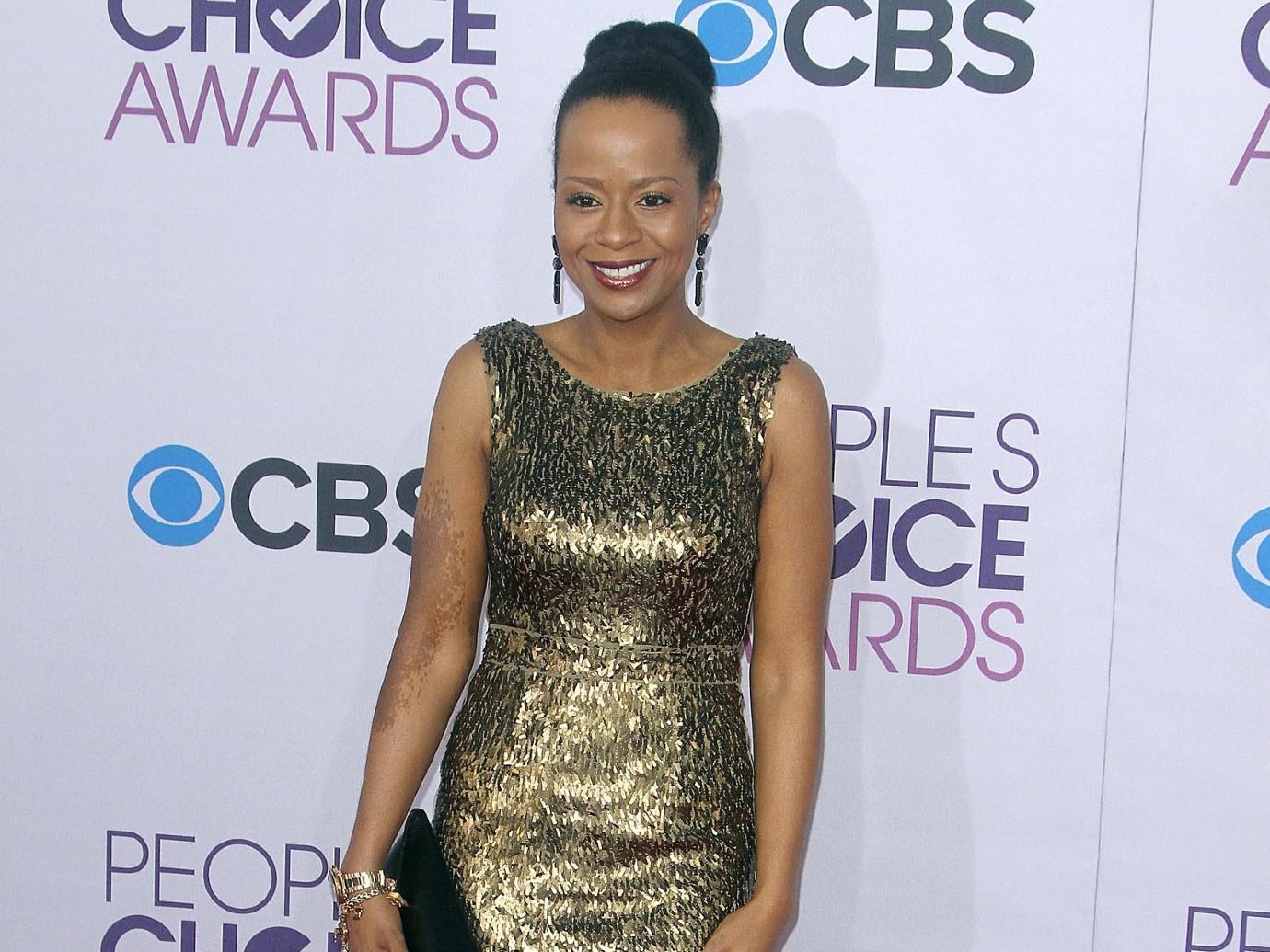 A decade after becoming a household name by starring as Vanessa Huxtable on 'The Cosby Show,' the Chicago native debuted her show in 1995. The series was intended to be a lighter take on 'Ricki Lake' and focused on issues such as relationships, family issues and the topics of the day. The series also aired on a majority of stations that also aired 'Ricki' as a way to capitalize on attracting young adult and urban viewers, given Bledsoe and Lake were in their 20s. However, with or without Lake's program as a lead-in, the show failed to win viewers over and was cancelled by June 1996.
Article continues below advertisement
Russell Brand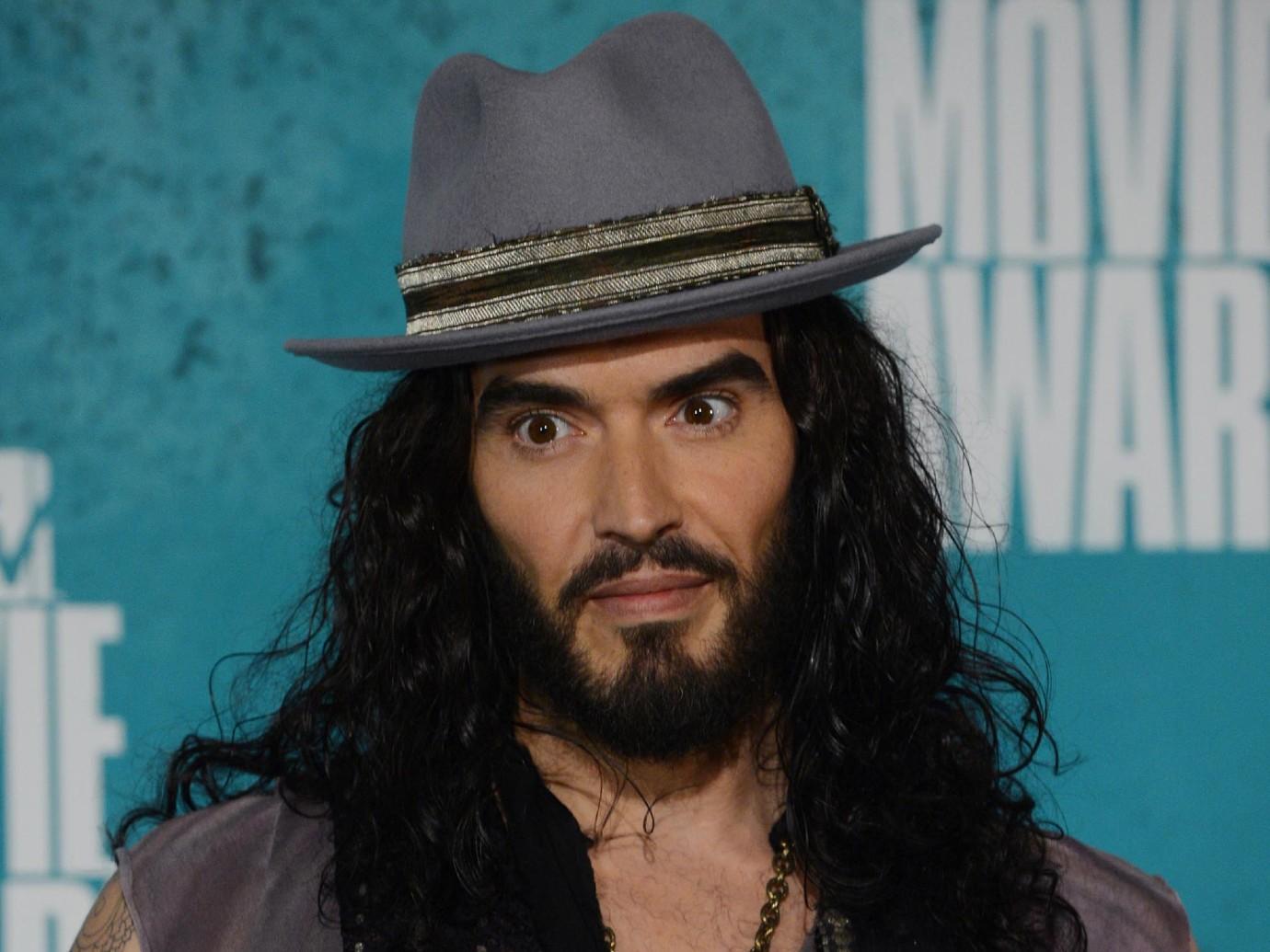 The 'Forgetting Sarah Marshall' star hosted an FX late-night show, Brand X, for two 13-episode seasons between 2012 and 2013. After the show's cancellation, FX had reportedly picked up a scripted pilot starring the Brit, but that show never came to fruition.
Article continues below advertisement
Carnie Wilson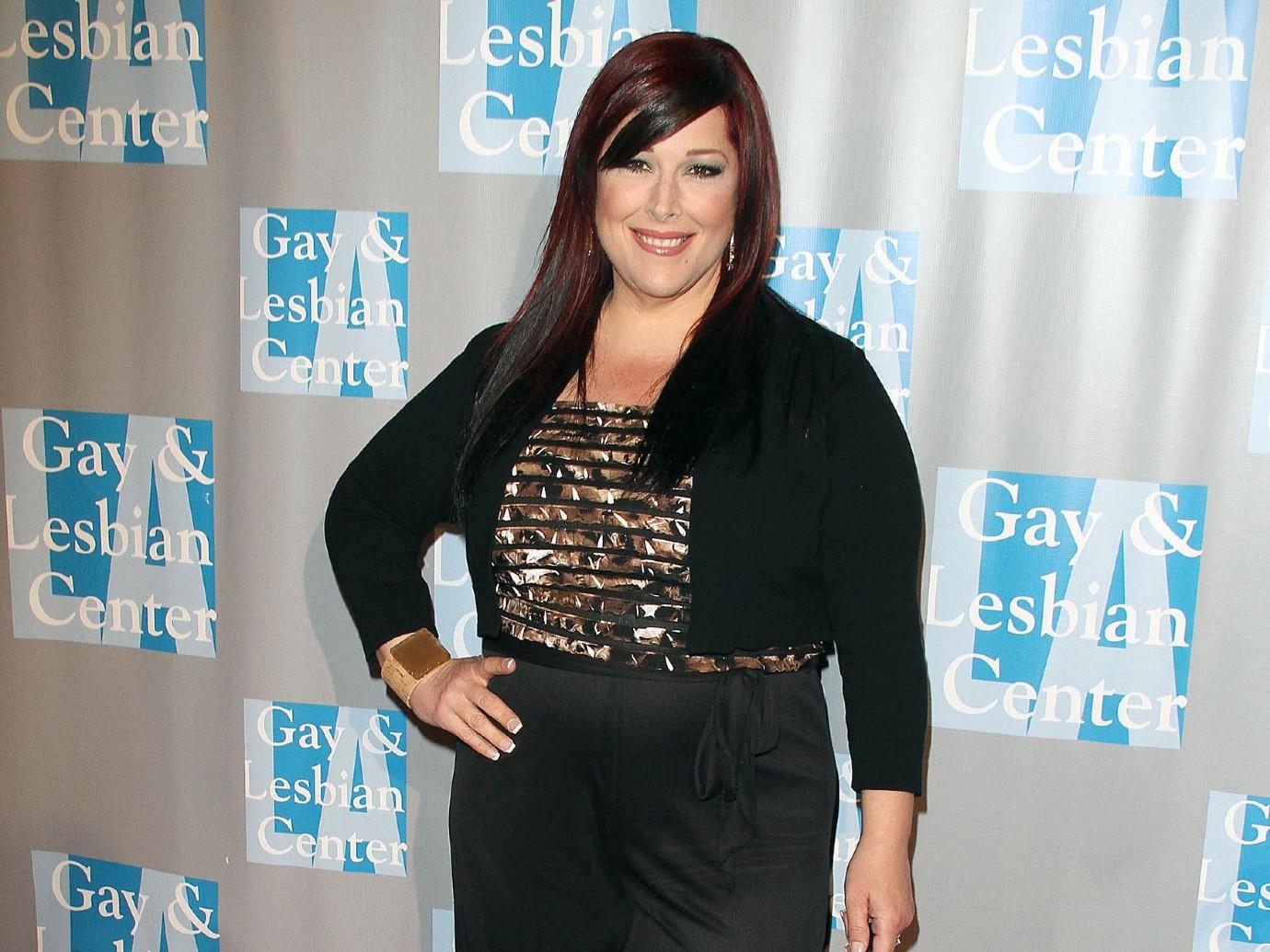 The Wilson Phillips member landed her own daytime talk show 'Carnie!' in 1995. Unfortunately, the endeavor was a bust. The show was cancelled midseason and was replaced by 'The Rosie O'Donnell Show.'
Article continues below advertisement
Gabrielle Carteris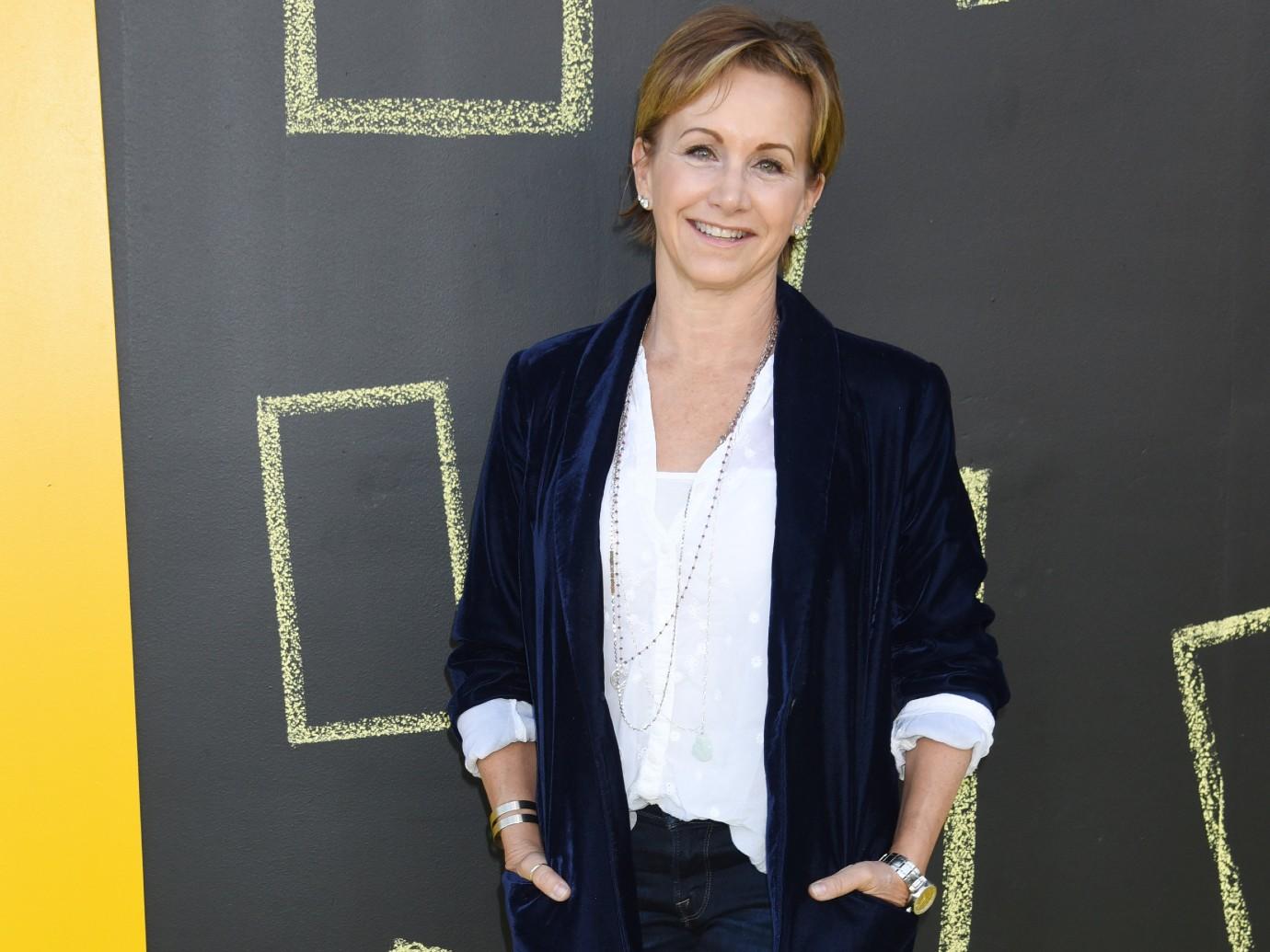 After starring as the overachieving Andrea Zuckerman on 'Beverly Hills, 90210' for five seasons, the actress debuted her own daytime show in 1995, simply titled 'Gabrielle.' The show was sadly an underachiever, only lasting one season.
Article continues below advertisement
Brian McKnight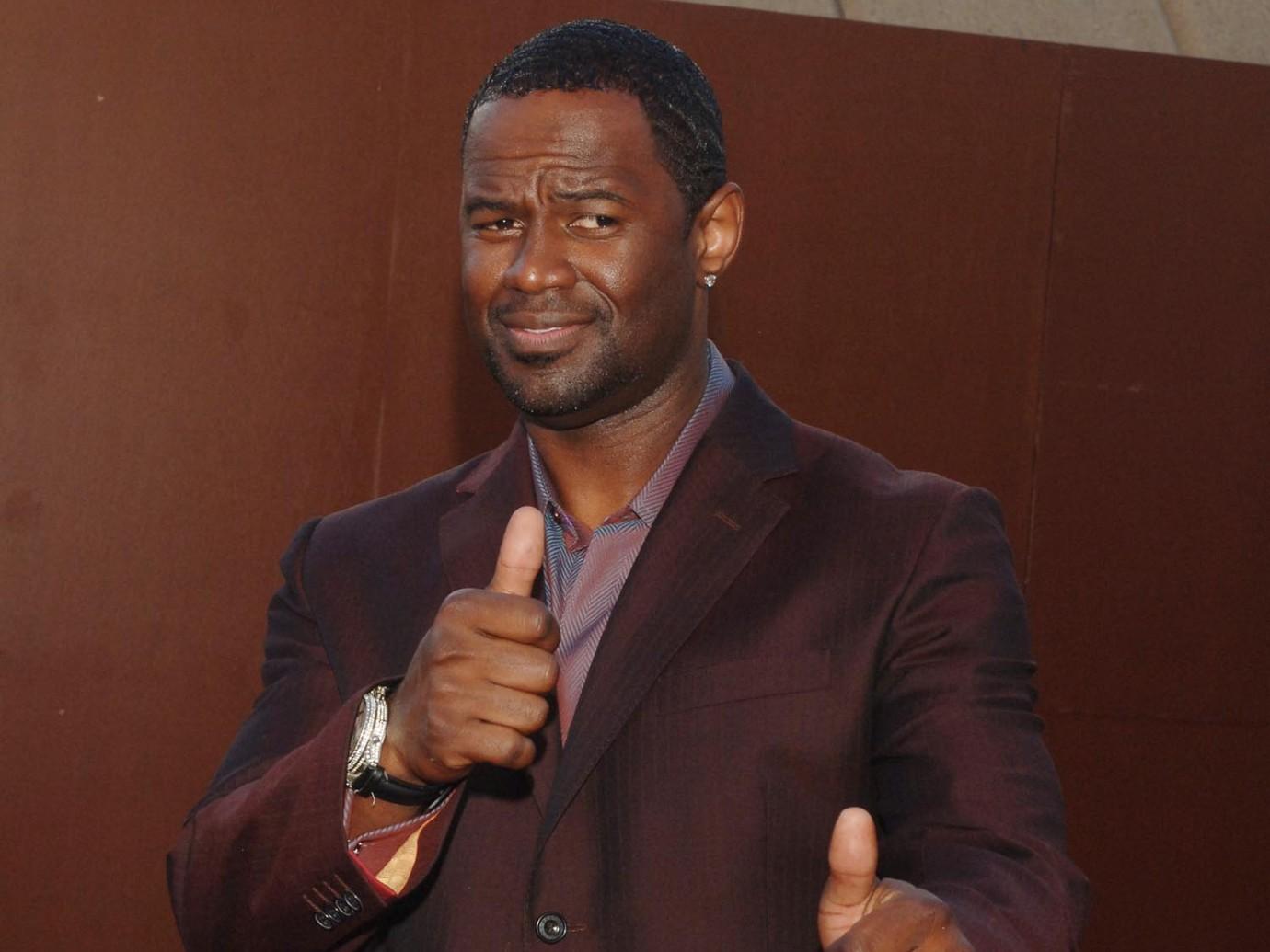 From September 2009-March 2010, the 16-time Grammy nominee hosted the The Brian McKnight Show, a late-night show billed as a combination of talk and variety.
Article continues below advertisement
Keenen Ivory Wayans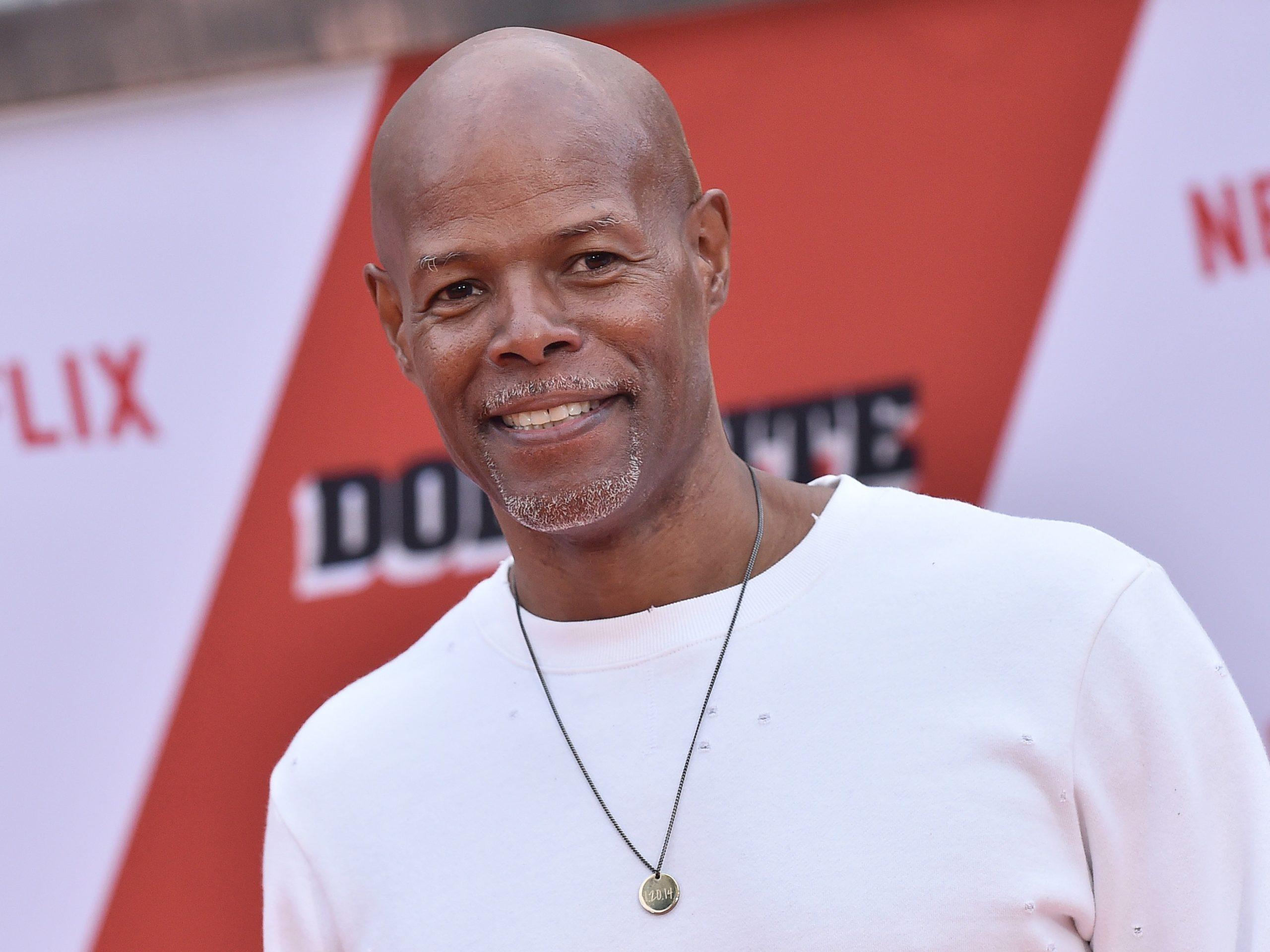 In August 1997, the 'In Living Color' alum launched 'The Keenen Ivory Wayans Show' into syndication. The show featured interviews, comedy sketches and an all-female in-house band called Ladies of the Night. Despite big-name guests, including Rick James, Jada Pinkett Smith, Samuel L. Jackson, Whitney Houston and music groups the Foo Fighters and Bone Thugs-N-Harmony, the show was over by March 1998.
In a 2013 interview by the Television Academy Foundation, Wayans expressed displeasure working on the show, as he was not given complete creative freedom.
Article continues below advertisement
John McEnroe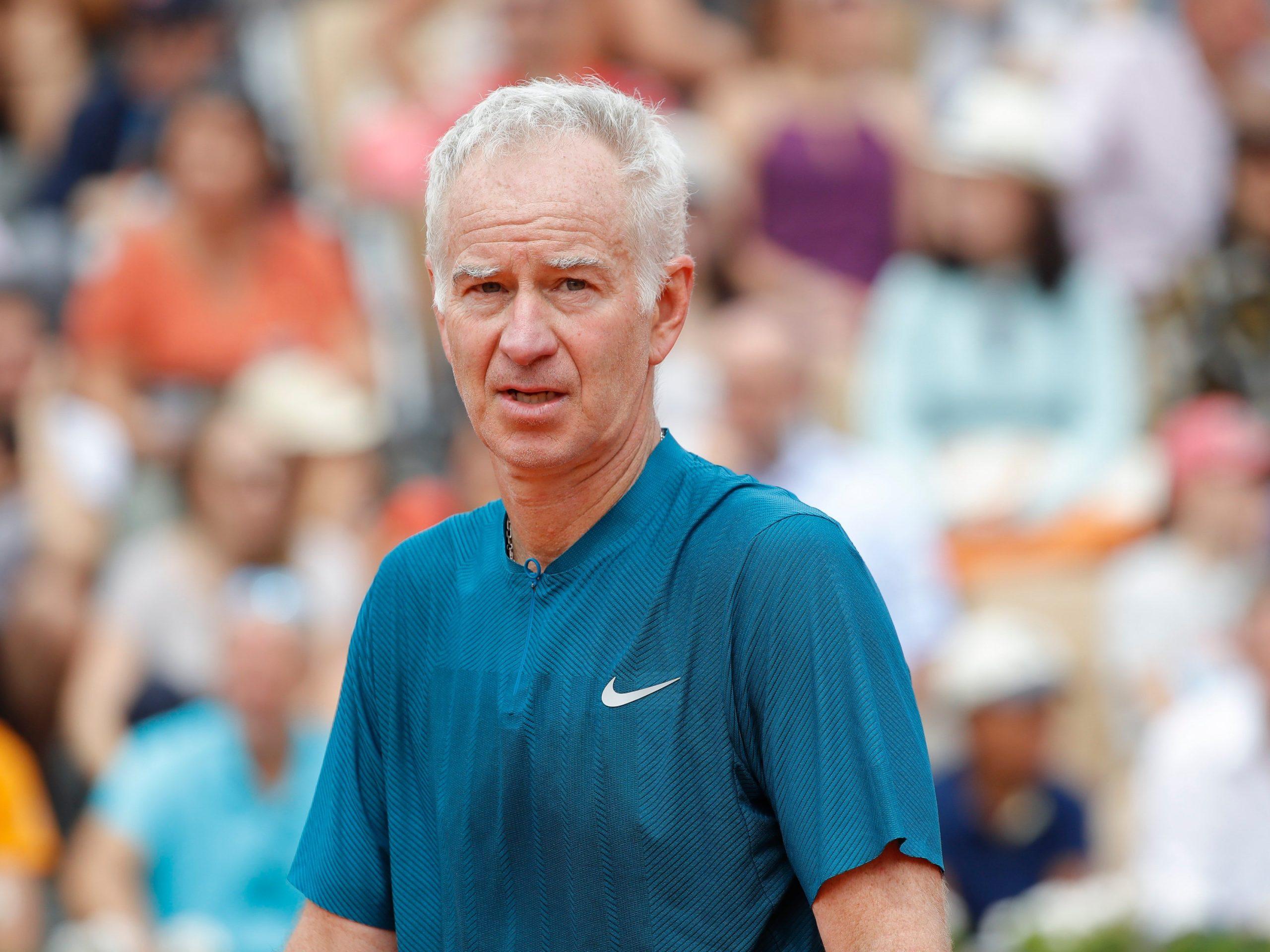 This hot-headed tennis star was given his own CNBC talk show in 2004, simply titled 'McEnroe.' It was panned by critics and twice earned a 0.0 Nielsen rating. It was canceled within five months.
Article continues below advertisement
Tony Danza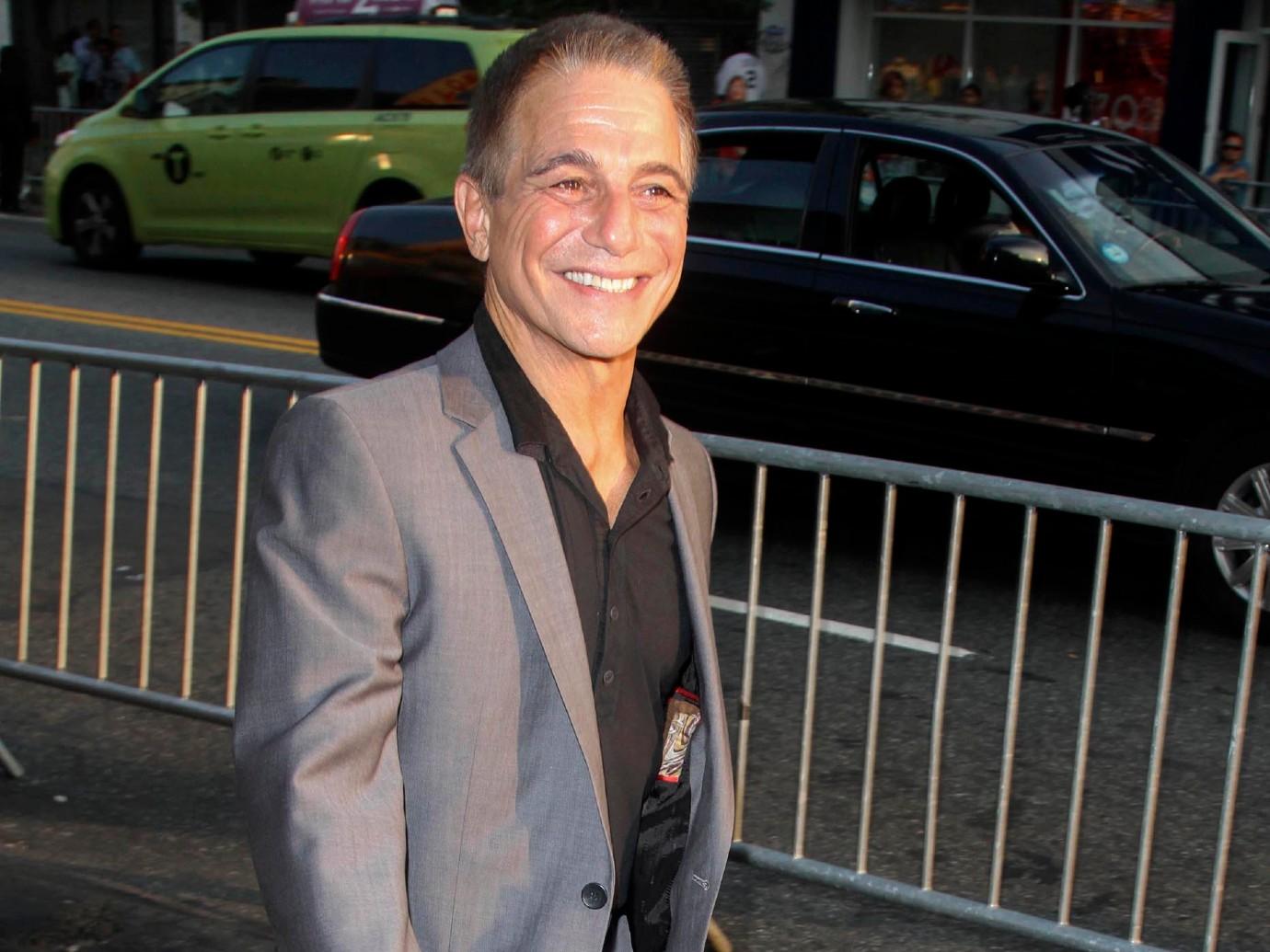 Best known for his Emmy-nominated role on the sitcom 'Who's The Boss,' the actor premiered his self-titled daytime talk show in September 2004. Airing immediately after 'Live with Regis and Kelly,' 'The Tony Danza Show' featured the game 'Extravadanza' each day with a home viewer via telephone. Danza would drop a chip on a Plinko-style board and the caller would then try to answer a question. A correct answer won the dollar amount the chip landed on. The show lasted for two seasons before being pulled in 2016.
Article continues below advertisement
Harry Connick Jr.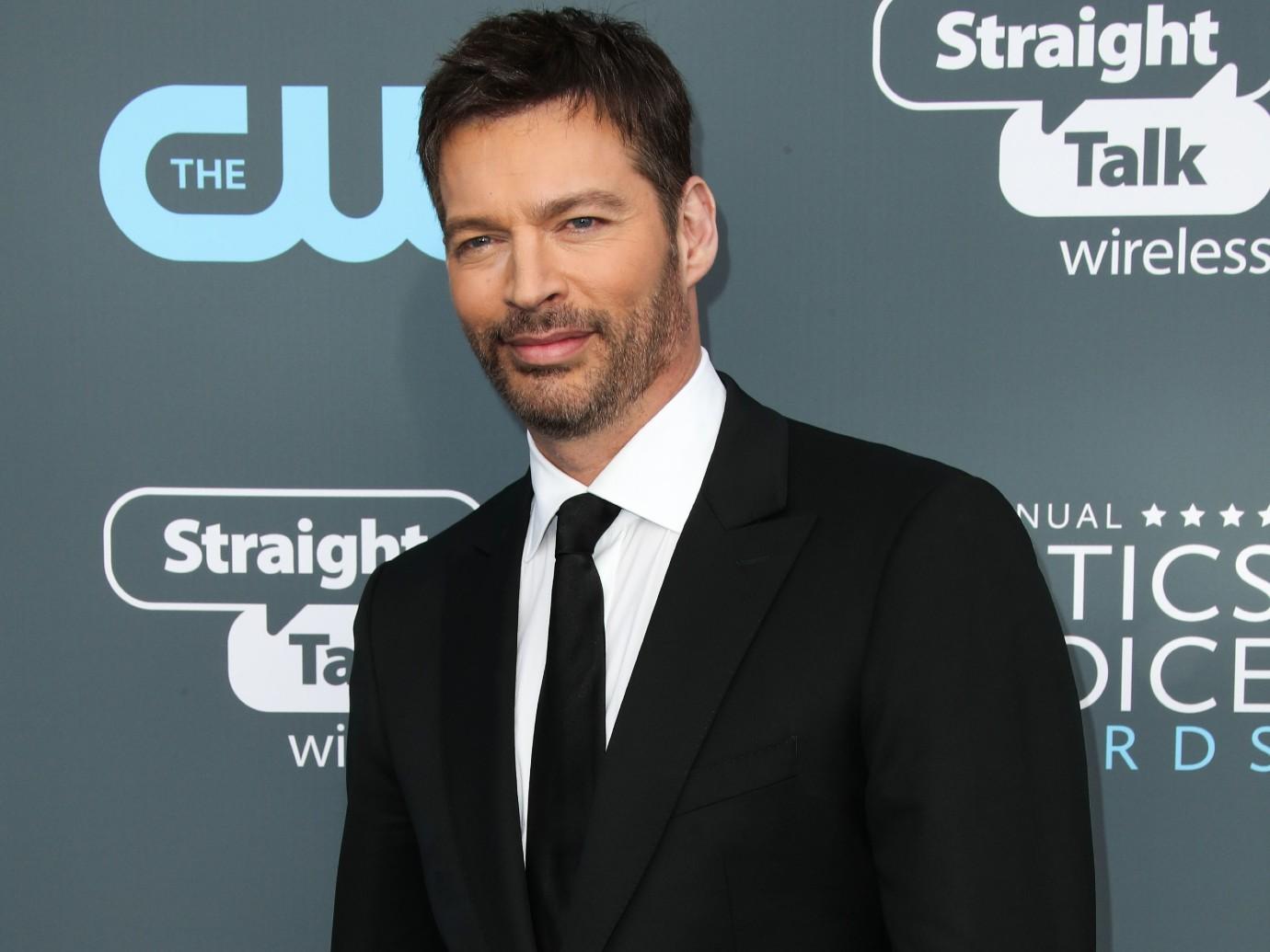 The singer-actor debuted his syndicated daytime talk show 'Harry' in 2018. Despite five Daytime Emmy nominations, the series failed to find its footing and was cancelled in 2018 after only two seasons.
Article continues below advertisement
Wayne Brady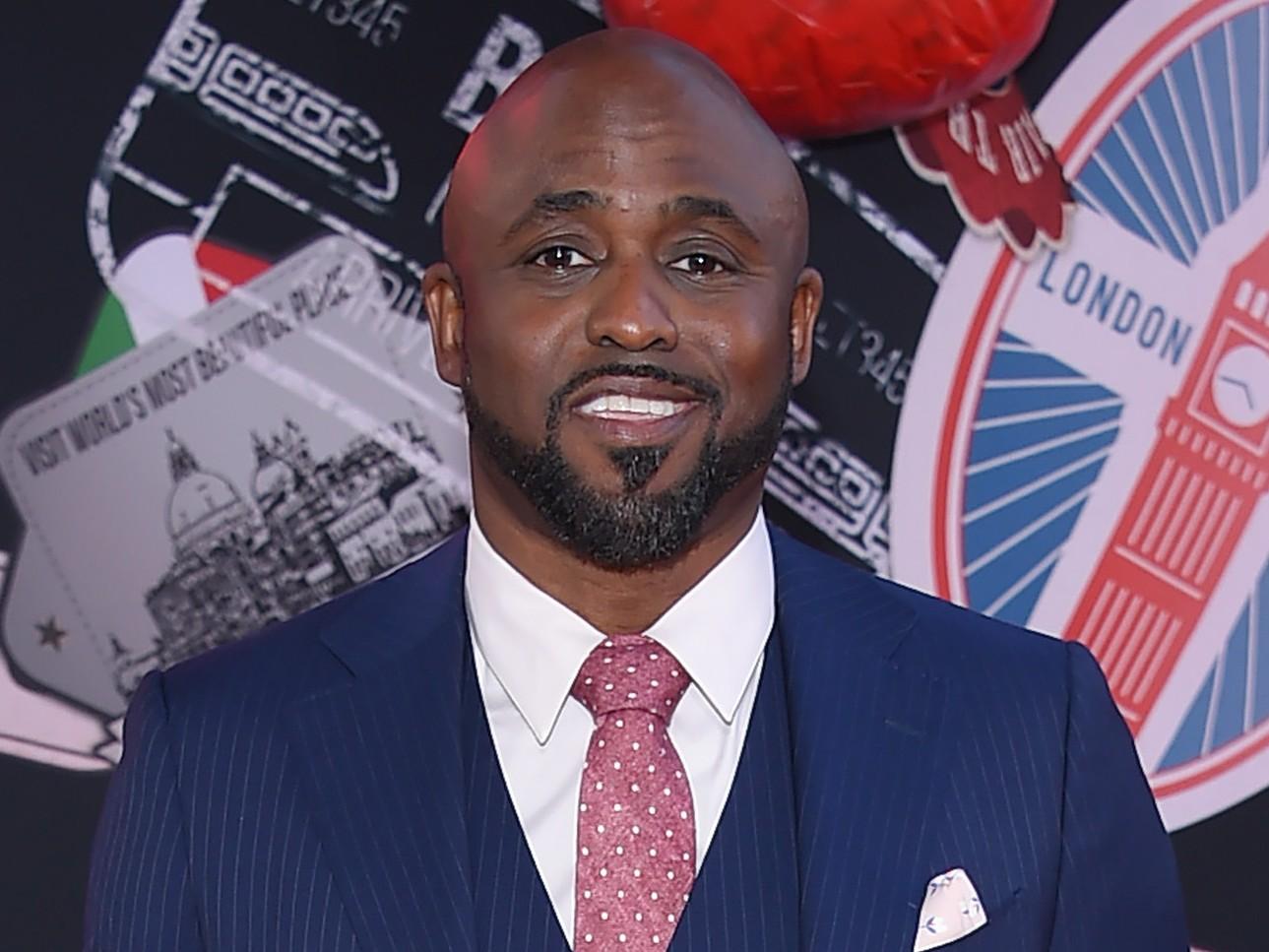 After cracking up audiences on ABC's 'Who's Line Is It Anyway,' the improv star got his own self-titled daytime talk series in 2002. Although the show was a hit at the start, the ratings began sliding during the first season and continued into its second. 'The Wayne Brady Show' aired its last episode on May 21, 2004.
Article continues below advertisement
Kathy Griffin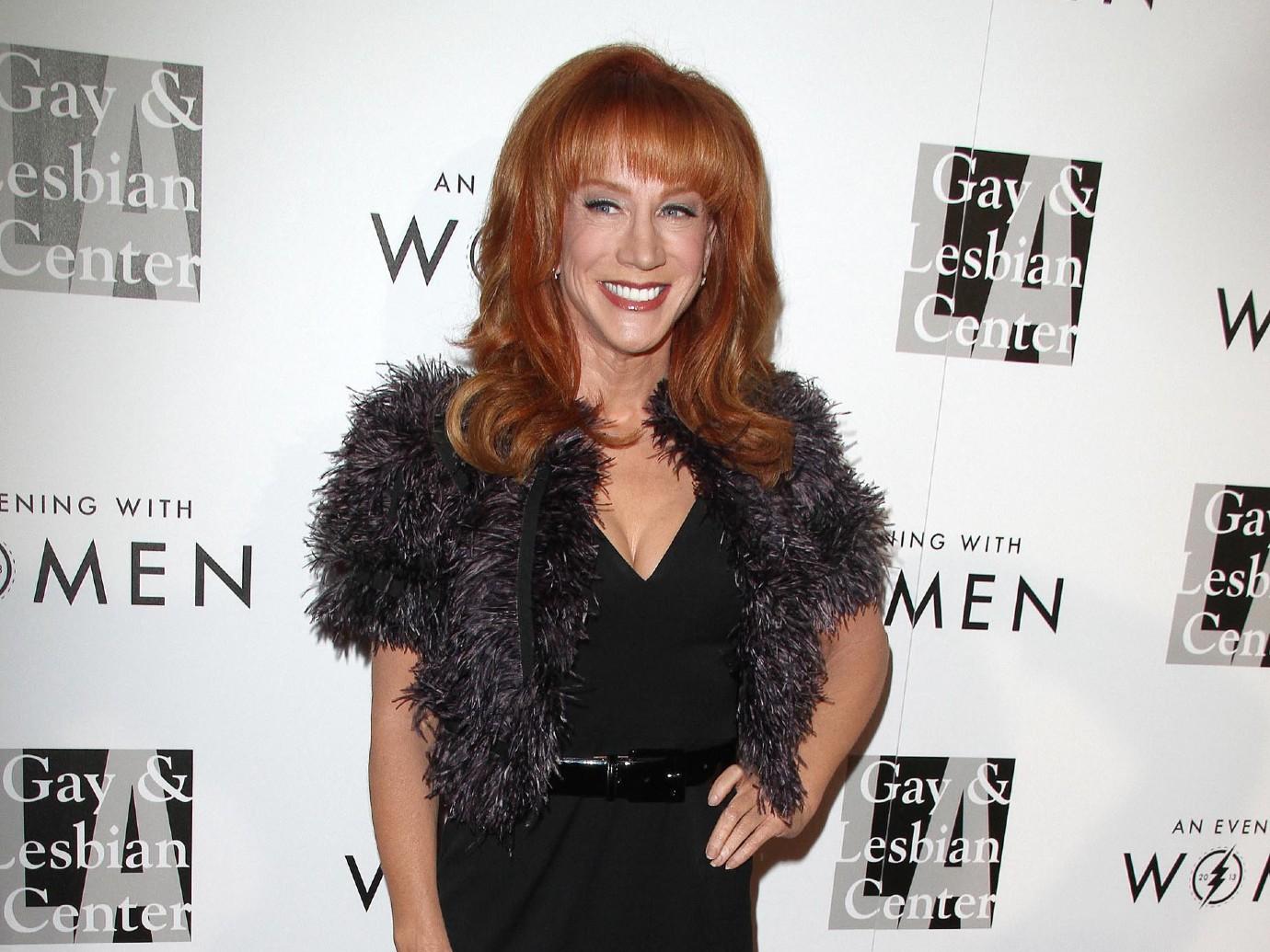 After the mega success of 'Kathy Griffin: My Life on the D-List,' where the comedian won a Primetime Emmy Award, Bravo gave the red head her own talk show 'Kathy' in 2012. The stand-up-and-chats format also featured the actress' mom Maggie Griffin as co-host. Sadly, lightning didn't strike twice. The cable channel cancelled the show after two seasons.