NEWS
Ellen Degeneres' Plastic Surgery Secrets Revealed: Fillers, Neck Lift, And More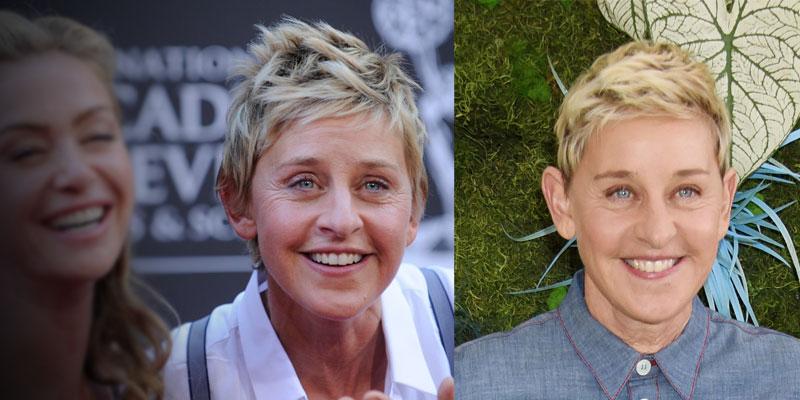 For months, Ellen DeGeneres has been drowning in allegations of a toxic workplace environment, harassment, intolerance and racism by several people in the industry. Some may even call her two-faced.
But as we take a closer look at the "queen of mean"'s famous face, we can't help but wonder if pressure isn't the only thing she's been under lately.
"I did not work on Ellen but looking at her face I can see that it is starting to look a little pulled," says Dr. Worldwide of Texas, "which is one of the first 'tell-tale' signs of a facelift."
Article continues below advertisement
VOGUE'S ANNA WINTOURVS. ELLEN DEGENERES: WHO IS MEANER?
"I'm thrilled to be a CoverGirl," says DeGeneres said at the time as she promoted CoverGirl's Simply Ageless Foundation. "I've been practicing in my bathroom mirror for years... Now finally, you'll all be able to see it."
But perhaps makeup couldn't do all the tricks she needed. Pam Agullo, MD concurs Ellen, who is no longer contracted with the beauty brand, has had some work done, although her fresh face could have been achieved without surgery.
"Ellen definitely looks like she has more volume in her high cheeks as well as under her eyes," she says. "She could have achieved this with either fat injections or fillers."