NEWS
'Ellen' Executive Producer Andy Lassner Details 'Rough' Few Months Amid Talk Show Controversy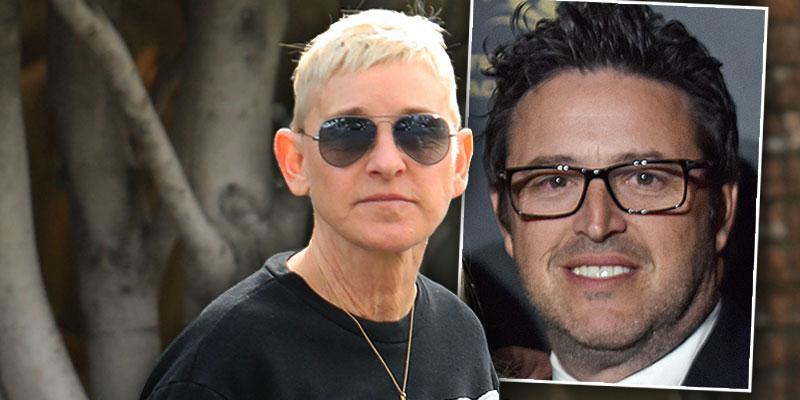 Andy Lassner, executive producer of The Ellen DeGeneres Show, returned to Instagram following claims that the talk show is a "toxic" place to work.
"Oh, look who it is. If it isn't Andy Lassner," the 53-year-old captioned a video of himself via Instagram on August 30. "Well, yes, it is. Your eyes do not deceive you. I'm back. I've been away for a little bit dealing with, you know, some stuff. You may have read about it. It's been a couple of rough months."
Article continues below advertisement
ELLEN DEGENERES' PLASTIC SURGERY SECRETS REVEALED: FILLERS, NECK LIFT, AND MORE
"But it's when we go through these things, I guess, that we learn the most about ourselves and maybe even some growth," he continued. "But to tell you it hasn't been rough would be a lie, and I've always been honest with you. So, it's been rough. But I'm back. I have been walking. I will now be walking for you guys again because let's face it, what is life like when you're not slow walking with Andy? Anyway, I love you guys. I miss you. And I'll talk to you soon."
Lassner has remained silent after former staffers from the talk show came forward and claimed their time on set was "toxic" and "that 'be kind' bulls--t only happens when the cameras are on." Additionally, they alleged there were incidents of racism and sexual misconduct in the workplace. However, Lassner hinted at the scandal on July 30, writing, "Me: I really think 2020 is gonna turn around and start getting better. 2020: Lol, I'm gonna make your bed the epicenter."
Article continues below advertisement
Following an internal investigation that WarnerMedia launched on July 27, Ed Galvin, Kevin Leman, and Jonathan Norman — who were all top producers — were let go from the Emmy-winning series.
VOGUE'S ANNA WINTOUR VS. ELLEN DEGENERES: WHO IS MEANER?
Moving forward, executive producers Mary Connelly, Lassner, and Derek Westervelt will lead the talk show.
Ellen DeGeneres later released an apology, writing, "On day one of our show, I told everyone in our first meeting that The Ellen DeGeneres Show would be a place of happiness – no one would ever raise their voice, and everyone would be treated with respect."
"Obviously, something changed, and I am disappointed to learn that this has not been the case," she added. "And for that, I am sorry. Anyone who knows me knows it's the opposite of what I believe and what I hoped for our show."
ELLEN DEGENERES' MOST AWKWARD INTERVIEWS EVER – FROM PRESSURING MARIAH CAREY TO DAKOTA
Later on, DeGeneres held a video meeting with her staff, where she got emotional about what's been going on. "I'm a multi-layered person, and I try to be the best person I can be and I try to learn from my mistakes," the 62-year-old told staffers, a source told PEOPLE. "I'm hearing that some people felt that I wasn't kind or too short with them or too impatient. I apologize to anybody if I've hurt your feelings in any way."
Article continues below advertisement