NEWS
Surf's *Up* — 'Years Of Abuse' In Sports Industry Pushed Aussie Surfer Into Porn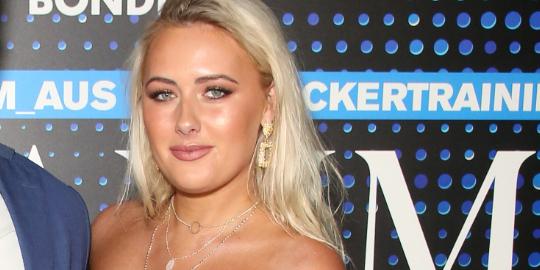 Article continues below advertisement
"The abuse, both mentally and physically, I endured during my teenage years far away from home with adults in positions of power has haunted me my whole life. It was a pretty horrible time in my life," she explained. "I think people in positions of power tend to abuse that power, and I was only a young girl, and it's taken me a long time to recover."
Coffrey — who began competing in the sport at 10 years old — never felt like anyone "highlighted" the bad side of the surfing industry. "It goes back decades, this misogyny and male-dominated industry — it's really toxic. The managers and the people in positions of power really abuse that to, not just me, but a lot of girls.
Article continues below advertisement
"I finally feel as though I can express myself freely without the worry of what other people think," she said, adding that the site "empowers me to motivate other women to not limit themselves in fear of others' opinions.
"I really feel this is a movement, and I couldn't be happier." 
However, when Coffey has a moment, she still manages to get in the water. "For the most part, I live at Crescent Head, but being a surfer — camping and fishing and surfing every day — it sort of creates spontaneous adventures, chasing waves up and down the east coast of Australia," she said. "Wherever we see a swell, we sort of go, 'All right, let's go and pack up and go chase these waves.'"