NEWS
Giuliana Rancic on Infertility: "I Chased My Career Instead of Chasing Guys – I Didn't Think 35 Was Old"!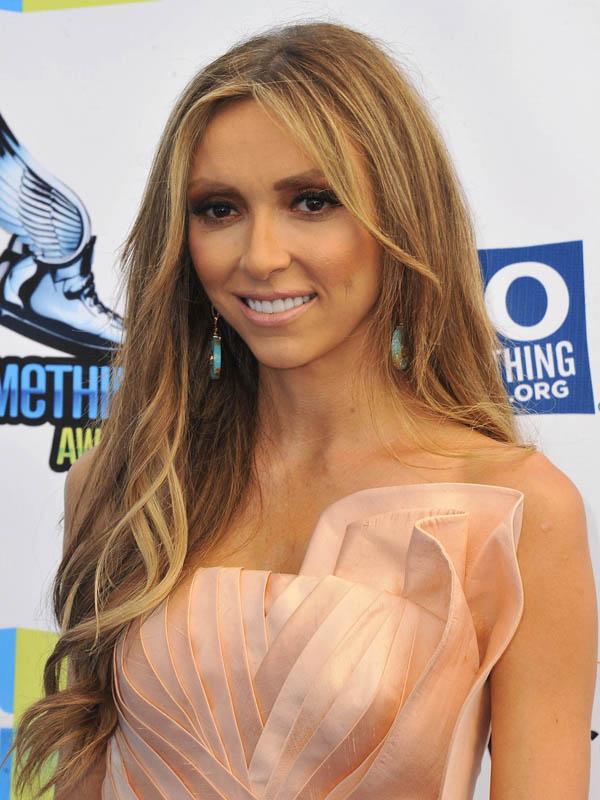 Giuliana Rancic has always been open about her struggles with infertility and battle with breast cancer, but now she's candidly admitting she had no idea that pursuing her glam career as an E! correspondent would jeopardize her dreams of one day having a family.
OK! GALLERY: GIULIANA & BILL RANCIC ARE BEAMING WITH HAPPINESS AFTER ANNOUNCING THEIR BABY NEWS
The 37-year-old graces the November cover of Health magazine and talks about how she was "blindsided" when she and husband Bill Rancic tried to conceive a child but couldn't.
Article continues below advertisement
"It was a big shock! I always say how I chased my career instead of chasing guys. And everybody was patting me on the back. No one ever told me, "Oh, by the way, your eggs change when you reach a certain age." I didn't think 35 was old," Giuliana said.
"So when the doctor said, "It's not as easy as you thought it would be," it was a real blow. Because I felt so young. I mean, this is a girl who was running six miles a day, and eating healthy, so how can you tell me that I'm not healthy in that department?"
OK! GALLERY: GIULIANA & BILL RANCIC "GLOW" ON THE WENDY WILLIAMS SHOW
Today Bill and Giuliana have a beautiful baby boy named Edward Duke who was born August 29 via a gestational surrogate, but it was quite a journey to get to this point in their life.
When the E! host learned she was infertile, the couple tried IVF treatments. She miscarried one and one didn't take. On top of that, she was then told at 36 she had breast cancer and had to have a double mastectomy. Due to her cancer meds, she was unable to carry the embryos from her third IVF, which was frustrating for her.
Article continues below advertisement
"My first IVF I did get pregnant—that was the miscarriage. But the second one, I did not get pregnant, and that was the biggest kick in the stomach, because I just could not believe you go through so much to get those eggs and put them in, and when the doctor calls you, to hear, "Oh, sorry, it didn't work," she said.
OK! GALLERY: LOVED GIULIANA RANCIC'S EMMYS DRESS? WE HAVE HER $17,000 RED CARPET LOOK FOR LESS!
"That was the most shocking. I would go, "I'm a good person, and I could give someone the greatest life of all, but yet I can't get pregnant." And then you watch these TV shows, 16 and Pregnant, and these girls who want nothing to do with their babies are pregnant. And you're going, what? None of that made sense to me," she continued.
All of this played out publicly on her reality show with her hubby Giuliana & Bill, which she has mixed feelings about.
Article continues below advertisement
OK! GALLERY: BEST DRESSED OF 64TH EMMYS AWARDS ARE GIULIANA RANCIC, HEIDI KLUM, SOFIA VERGARA, JANUARY JONES
"Had you given me a crystal ball when we were signing on to do the reality show that said, "This is what's coming up, do you want to do it?" I would've said absolutely not. You couldn't pay me enough. But, looking back, I'm so happy that I did do it. As I would question God, "Why are you doing this to me, why me?" I think God knew I was a loud-mouthed Italian girl who would get out and share my story, not tuck it under a rug."