NEWS
OK! Exclusive: Paramore's Hayley Williams On Their Tour, Freaks & Geeks, And Her Love for Pitch Perfect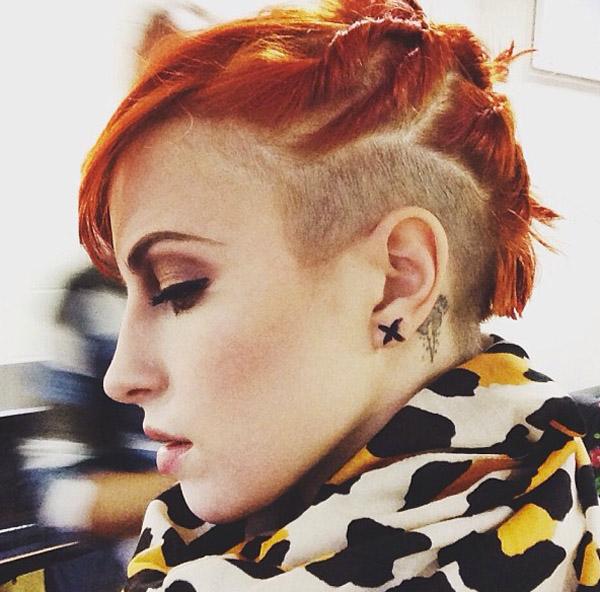 Have you ever wanted to be best friends with a famous person? That's how I felt after getting off the phone with Hayley Williams of Paramore. We of course chatted about the band's upcoming "Self-Titled Tour," the success of their single "Still Into You," and the pop artists that Hayley's lovin' right now. But my obsession with Hayley began once she told me about her love for Freaks & Geeks and Judd Apatow and why she's praying a Paramore song makes it into the Pitch Perfect sequel. So read on to see what Hayley told me about all of the above, and then send her a tweet telling her to take me on tour with the band so we can hang out. K, moving on...
Article continues below advertisement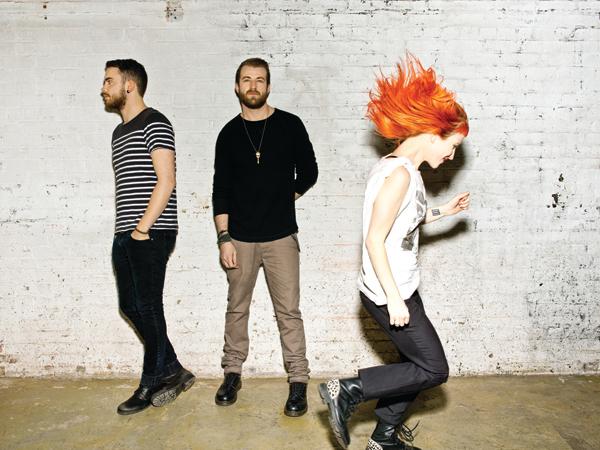 OK!: Congrats on the "Self-Titled Tour!" Which city is your favorite to perform in?
Hayley Wiliams: Our fans are nuts in New York City. Honestly, anywhere sort of up north, New Jersey, Philly and then when we make it out to the West Coast people are nuts there too. The cool thing is, I wouldn't say there are many cities we go to and play that there is a dud crowd. But definitely when we hit the Northeast it is going to be wild.
Photos: Paramore and More Concert Tours To See This Fall
OK!: Is it weird or cool for after all this years to still have girls come up to you and say that you're their idol?
HW: It's both. It's so cool, but I just don't see myself that way. But I definitely remember being a young girl and having books that had like Gwen Stefani and how she did her hair and makeup and TLC and Aaliyah, and even Missy Elliot. I really looked up to a lot of women in music who were doing things that were a little different. I love our young fans. I love to see the way they express themselves in fashion and through the kind of music that they listen to. It is really cool, it's an amazing position to be in.
Article continues below advertisement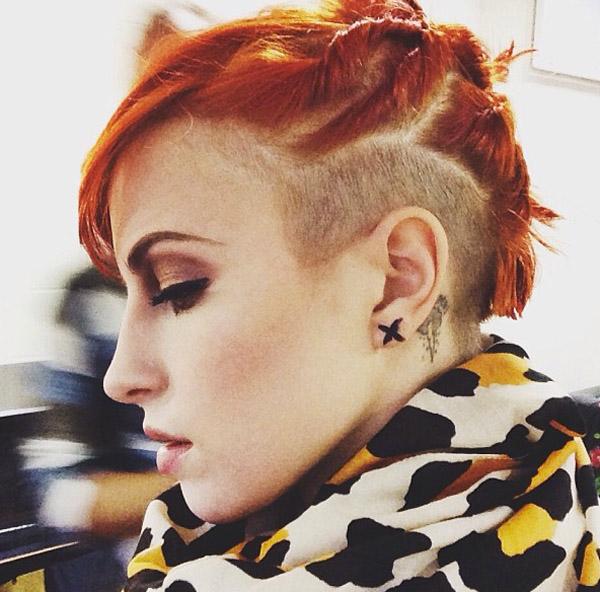 OK!: "Still Into You" is still doing amazingly well —it just hit 30 million views on Vevo!
HW: It is so rad. I love that video. I look so different now than I did in that video but I feel like that video really captures a moment in time for our band, and a feeling that we really had when we wrote the song. So I'm super proud of it. I just get such a good feeling when I'm watching it, and it feels like our fans do too and I'm so excited. I don't know how we will top it because it was such a fun video to make.
youtube=https://www.youtube.com/watch?v=OblL026SvD4&w=640&h=360
OK!: Is there an old TV show or movie that you're "still into?":
HW: Yes. Freaks and Geeks always. I really want a movie. All those actors that were in the series are now big famous movie stars in their own right and I would love to see them come back together and get Judd Apatow to direct it. I don't know what it would be, they aren't in high school anymore and they don't look like high school kids but that show, when I was a kid, meant so much to me. I related to it so much, and I love it.
Article continues below advertisement
Photos: 5 Things To Know About The Miley Cyrus Documentary
OK!: Let's talk about music. Are you into pop music at all?
HW: Yes! I love pop music, I'm not afraid to say it. I'm in Paramore and we came out of a scene of music that absolutely is not the pop world, but I am a huge fan of pop music. Lady Gaga's "Applause" I think is such a bad ass song, I think it's so cool. And Katy Perry is such a bad ass person, I don't know her super well but just from the times I have met her she is so rad. So I love that.
OK!: What is your favorite song of 2013 and who do you hope wins a Grammy in 2014?
HW: Oh my gosh that is so tough! One song that I cannot get away from is "Treasure" by Bruno Mars, I just think he is such a good writer. He is one of the biggest and the brightest. I can't help myself with Justin Timberlake either. I'm such an old school NSYNC fan so anytime Justin does anything I'm a fan of it. Its hard to choose.
Article continues below advertisement
Poll: Vote for Hayley Wiliams and Zedd as Best New Song
OK!: I love your new song with Zedd called "Stay The Night." Do you think it has the ability to be the 2013 version of "Airplanes?"
HW: I do! When I did "Airplanes" I just knew that I loved the song. I had no idea that it would ever do what it did. I was so psyched, man, just to be a part of that. When I heard "Stay The Night" I totally got the same feeling. I think it is just a powerful song and I am really honored that Zedd asked me to do it. It's nice to collaborate with an artist who is so different from what I normally do but I really feel like we met in the middle really well.
youtube=https://www.youtube.com/watch?v=i-gyZ35074k&w=480&h=360
OK!: Paramore has done a few songs for soundtracks before—what other movie franchises do you think your songs would be a good fit for?
HW: I would love to do the last Hunger Games movie, I think that would be super fun. The books are so good, man, I love that, that whole series is great. Other than that, It would be cool to do something really light-hearted and funny, like a comedy. I am a huge Judd Apatow fan, I don't really know that all of our music would fit but we definitely have some songs with different sides that would be nice to try.
Article continues below advertisement
Photos: Our Initial Thoughts on Glee Season 5 (So Far)
OK!: What about TV? I know you guys had a song on Glee but are there any shows that you kind of hope to be on?
HW: I don't know, I can't help myself with Big Bang Theory, I am always watching Big Bang Theory, I'm like a massive fan of it. And as far as movies I should've mentioned that it's my dream to be part of the Pitch Perfect sequel.
youtube=https://www.youtube.com/watch?v=tNrKYlRCiO4&w=480&h=360
OK!: Oh my god, that is one of my favorites.
HW: It's the best. That honestly might be the song of the summer too; Anna Kendrik "Cups." I mean, that came out of nowhere!
OK!: You guys should cover that song when you go on tour!
HW: That's such a good idea. I should tweet her and see if she wants to sing it with us.
Watch: Britney Spears Debuts Music Video for "Work Bitch"
Be sure to catch Paramore on "The Self-Titled Tour" starting October 15! Do you agree with Hayley's taste in music and TV? Are you still obsessed with "Still Into You?" Tweet us @OKMagazine!