NEWS
Ghislaine Maxwell Favored Over Other Prisoners, Allowed Face-To-Face Jail Visits Despite COVID-19 Rules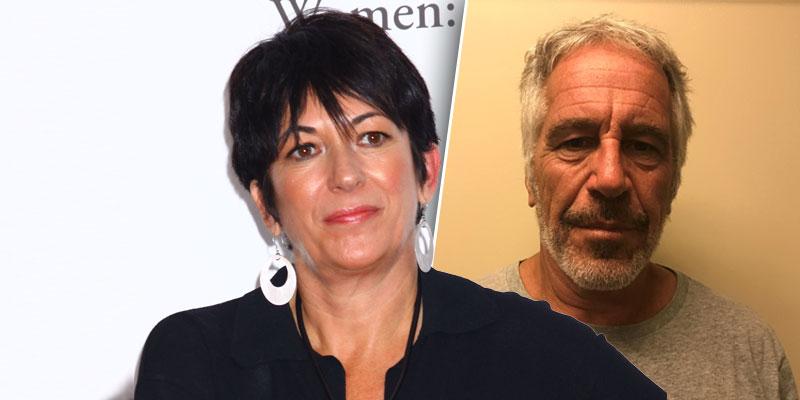 Ghislaine Maxwell is allowed to have face-to-face visits in jail, despite the coronavirus rules preventing other inmates in prison from having a similar sort of contact with others, the New York Daily News reported.
Susan Marcus, a lawyer who is representing other prisoners unable to meet their families, took note of these visits and condemned what was happening with Maxwell behind bars. "I'm incredulous really that she was the first one when there are those of us who have been waiting for nearly six months to have an in-person visit with our clients. It's heartbreaking, actually," she said.
Article continues below advertisement
GHISLAINE MAXWELL HOOKED UP SEXUALLY WITH JFK JR.
The lawyers who met Maxwell last Friday morning wore face masks, according to the outlet. However, the Federal Bureau of Prisons refused to state whether Maxwell was the first woman to be allowed face-to-face visits since the lockdown started.
"While, in general, legal visits are suspended, case-by-case accommodations will be accomplished at the local level and confidential legal calls will be allowed in order to ensure inmates maintain access to counsel," spokesman Justin Long said. "We are facilitating attorney client-visitation, as well as judicial proceedings, via video conference, primarily at our detention centers."
Article continues below advertisement
The FBI arrested Maxwell on July 2, and there was no way out, despite her offering a hefty 5 million dollar bail. The prosecutors put thought into the fact that her enormous wealth and connections could help her escape, and the fact that she holds a French passport could help pave her way out of the US.
Currently, she is being closely monitored by the prison staff as her ex-boyfriend Epstein killed himself in a New York jail last August.