NEWS
Khloé Kardashian Odom Severs Ties With PETA Due to Connection With Kim's Flour Bomber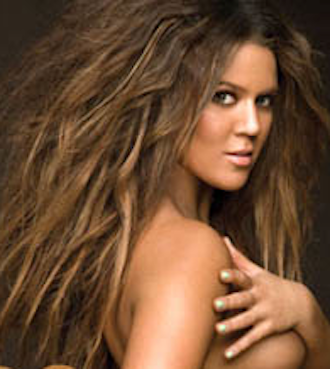 Although Khloé Kardashian Odom has been a supporter of PETA, the reality star has officially cut ties with them.
OK! NEWS: KIM KARDASHIAN HANDLES FLOUR BOMBING ATTACK WITH "MUCH POISE"
After a surprising link surfaced between PETA and the flour-bomb attack on her sister Kim last week, Khloé explained on her blog and Twitter account that she is "absolutely disgusted by their behavior."
E! News confirmed the flour bomber was identified as Christina Cho. Well, Christina is a very active animal-rights activist who the organization referred to as a "superstar." She even received an award in 2010 for her involvement!
Article continues below advertisement
Christina is the sister of L.A.-based PETA official Michelle Cho. Michelle actually coordinated Khloé's nude PETA PSA! Not only that, Michelle appeared on an episode of Keeping Up With the Kardashians, which focused on the photo shoot.
OK! NEWS: KHLOÉ KARDASHIAN ODOM BREAKS SEX SWING DURING KHLOÉ & LAMAR PREMIERE
A source told E! News the flour stunt was done without the knowledge or sanctioning of Michelle or PETA. PETA told the site, "We are very fond of Christina. She is a very kind, wonderful volunteer who is deeply moved by cruelty to animals." They also promised to pay for any legal expenses Christina incurs related to the incident.
She added, "I've been a vocal supporter of PETA for a long time but I have also been very vocal about anti-bullying, so this was a huge disappointment for me. As you all know, I don't condone violence and bullying and what happened last Thursday was just that."