NEWS
Olivia Jade Giannulli Is Using Her 'Parents' Time In Prison' As A Way To 'Reconnect' With Her Followers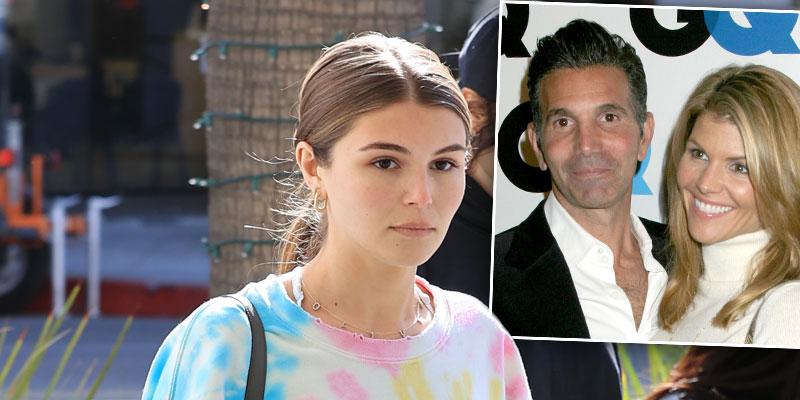 Lori Loughlin's influencer daughter is not too worried about mommy and daddy going to jail. Instead, she sees it as a marketing opportunity, OK! has learned.
"Olivia Jade has used her mom and dad's fame and fortune to launch her own career as a social media influencer before they were convicted felons, to create her own brand making great money with millions of followers. Now, she sees her parents' time in prison as an opportunity to reconnect with her audience," sources tell OK!
Article continues below advertisement
FROM BELOVED 'FULL HOUSE' ACTRESS TO JAILBIRD: LORI LOUGHLIN THROUGH THE YEARS
"When her parents were fighting the case, claiming they were innocent, Olivia Jade was told by her parents' lawyers to stay off all her social media platforms. It was a nightmare for her, this was her life and she has worked very hard to build up a following. She was worried that if she didn't keep engaging with them, they would move on and follow someone else. Now that her parents have pled guilty and are going to jail, she is eager to get back to posting new content. She is confident that she can win back her fans, and with mom and dad both locked up, no-one will be around to censor her," the insider explains.
In December 2019, the 20-year-old made her return to YouTube, where she got candid with her fans about some of the drama that was happening in her life. "I actually really, really miss it," she told her followers about being away from the vlogging world. "I genuinely miss filming. I feel like a huge part of me is just not the same because this is something that I'm really passionate about. It's something I really like to do."
Article continues below advertisement
WHO IS OLIVIA JADE? 10 THINGS TO KNOW ABOUT LORI LOUGHLIN'S DAUGHTER
However, Loughlin, 56, was not happy with her daughter's big return. "Lori was very clear in telling Olivia to remain quiet and not do anything controversial," a source told Us Weekly at the time. Ultimately, Jade "had enough" and wanted to be able to talk with others on the internet.
"Olivia's YouTube video was a big betrayal. And cracks in the family are starting to show," the insider explained.
MORE ON:
Mossimo Giannulli
On August 21, the Full House alum was sentenced to two months in jail after she was found guilty for her involvement in the 2019 college admissions scandal. The actress will have two years of supervised release in addition to paying a $150,000 fine and perform 100 hours of community service.
Meanwhile, Loughlin's husband, Mossimo Giannulli, will serve five months in prison, have two years of supervised release, in addition to paying a $250,000 fine with 250 hours of community service.
Article continues below advertisement
In March 2019, the couple was arrested after they allegedly paid William Rick Singer — the mastermind behind the scheme — $500,000 for their daughters, Jade, and Isabella Giannulli, to attend the University of Southern California as members of the crew team even though they never participated in the sport.
Originally, the pair pleaded not guilty, but in May 2020, they ended up scoring plea deals. Loughlin pleaded guilty to conspiracy to commit wire and mail fraud, and Giannulli pleaded guilty to conspiracy to commit wire and mail fraud and honest services wire and mail fraud.