NEWS
Exclusive: MKTO On Their Debut Album And Their Creepiest Encounters With Fans (And Their Moms)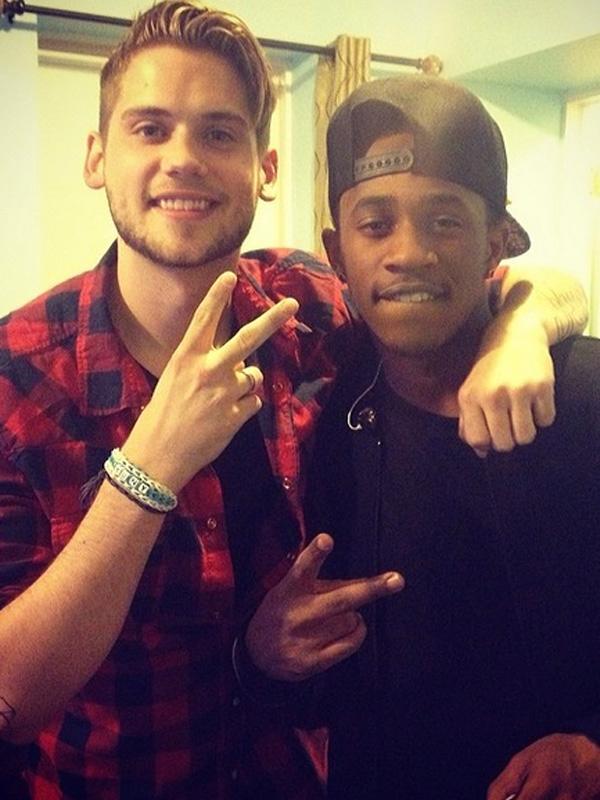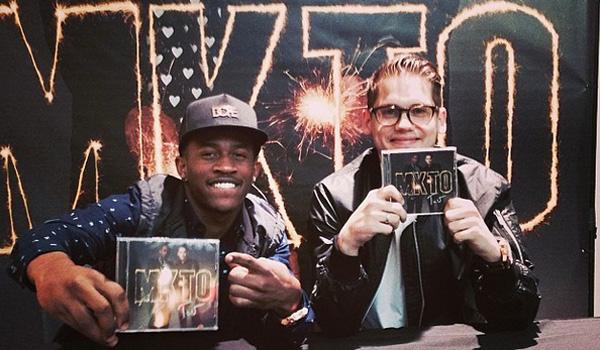 MKTO, made up of Malcolm Kelley and Tony Oller, have a lot of history. The guys met on the set of Nickelodeon's Gigantic back in the day, quickly started up a bromance and years later began making music together. And this week, their debut album finally came out!
OK! Exclusive: MKTO Reveal Their '90s Crush on Topanga
I sat down with the guys at their New York City album release pop up event for a chat, where we discussed everything from their new album to the shows they watched on the #BandLife tour with Emblem 3 to the creepiest things a fan's mom (!!!) has ever done. Plus, are they Team *NSYNC or Team BSB? It's all below!
Article continues below advertisement
OKMagazine.com: Can you sum up the album?
Tony Oller: I think the album itself is not going for a specific genre. It's how we felt over a year process recording it. Each one is kinda like a story and is dear to our hearts, kinda like our babies. But I think it's got a little bit of everything. You've got the uptemto songs, the club songs like "Could Be Me" with Ne Yo and we have slower songs like "Wasted."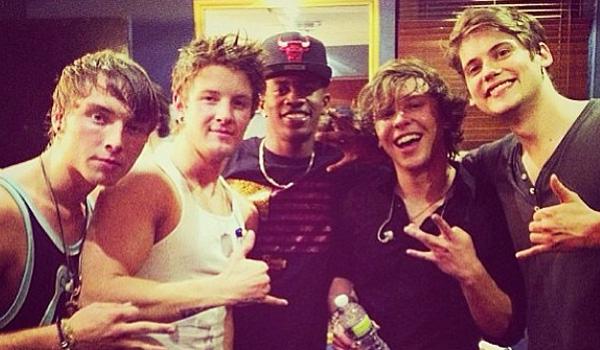 OK! Exclusive: Emblem3 Reveal That They Like To Be "Naked at All Times"
OKMagazine.com: Did you spend a lot of time on the tour bus watching Netflix?
TO: Absolutely. Let's be honest, Netflix has stepped up its game up. It seems to have a lot more of an assortment of stuff. I'm always on Netflix. They got Breaking Bad! How can you say no to that? House of Cards...
Article continues below advertisement
OKMagazine.com: Your new music video, "God Only Knows," is about you guys playing video games. Who usually wins when you play?
MK: It goes back and forth. We both love the shooting games, basketball..
TO: He killed me at NBA though..
MK: Baseball. What else do we play?
TO: We try to do the team ones.
youtube=https://www.youtube.com/watch?v=a0C5HfZa934&w=640&h=360
OKMagazine.com: What about old school games like Mortal Combat, Diddy Kong Racing…
TO: OMGosh yeah! Sega Genesis!
MK: Mortal Combat! Paperboy…Bully!
TO: That was on Playstation. That was good. Absolutely. I have a Sega Genesis back home. Hopefully it still works. I'm gonna be pissed if it doesn't.
OK! Exclusive: MKTO Performs "Thank You" On New Web Series!
OKMagazine.com: Ok, so you're equal with the video games. Who wins when it comes to getting chicks?
TO: I don't even bother.
MK: There's not even...
Article continues below advertisement
TO: I'm a quirky dude, man.
MK: We don't butt heads over girls.
TO: I stay in a lot.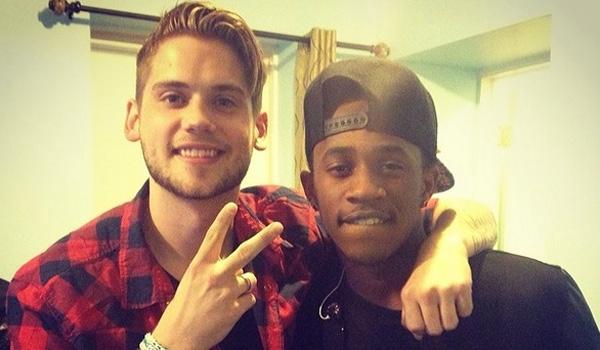 OKMagazine.com: Speaking of chicks, have you had any weird fan encounters?
TO: Well, sometimes there will be like really young girls, maybe 13, 15, the other day was an 8-year-old, but their moms put them on spot and are like, 'would you date my daughter?' And I'm like, I'm 23 years old… it's a creepy question. What are you doing? It's your daughter!
MK: Note to moms—Don't do that (laughs).
OKMagazine.com: Other than your friends Emblem3, are there other boy bands that you admire? O-Town just announced their reunion which is kinda weird…
TO: OMGosh, really? I just like to make music, I don't know about that. But good for them.
OK! Exclusive: Christina Perri Dishes on Her New Album, Head or Heart
What did you guys listen to when you were teens?
TO: I definitely listened to O-Town. I was into Backstreet Boys. *Nsync. But at the time I was a BSB fan so we called it, "men stink." But they still rock because of Justin Timberlake.