NEWS
#MotivationMonday! How Biggest Loser Winner Olivia Ward & Runner Up Hannah Curlee Are Keeping The Weight Off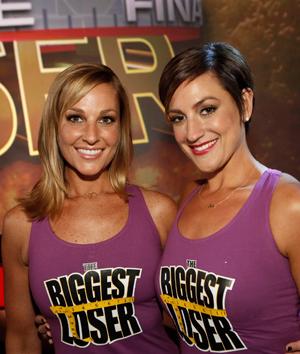 Article continues below advertisement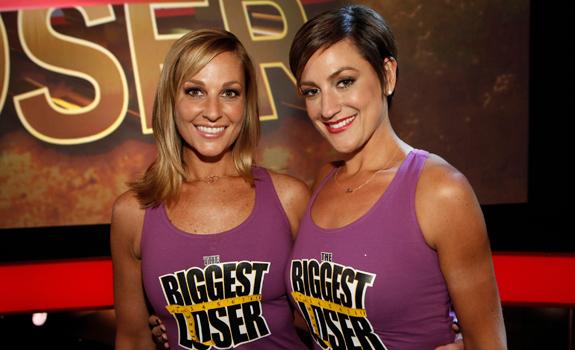 OK!: It's been over two years since you won the Biggest Loser – how has life changed and how are you managing to keep weight off?
Olivia Ward: To say my life has completely turned upside down is an understatement but in the very best way. Looking back I never really realized how unhappy I was. I was so sedentary, I was so very stuck in my life and now it's amazing because I really truly feel like the sky's the limit.
If I see something that I want to do, I just go for it and before I never would have done that. To be able for Hannah and I to now have our company, My Fitspiration, and to travel around and give people hope for weight loss and fitness and wellness and teaching now in group fitness settings at SoulCycle.
OK! NEWS: ALISON SWEENEY SHARES HEALTHY LUNCH TIPS
I never would have thought I would have done something like that. So I'm so very blessed to do that and Hannah and I are usually very honest with people that to keep the weight off, that's the true challenge. Losing the weight is definitely hard but you're so goal driven at that point so you're constantly building towards something. Once you get into maintenance it is a different ball game altogether and you're constantly having to challenge yourself and think of new ways to continue to set goals and achieve them and to maintain them and to be faithful with what you've done. So I'm very thankful to say that we've both kept the weight off but it's definitely been a challenge.
Article continues below advertisement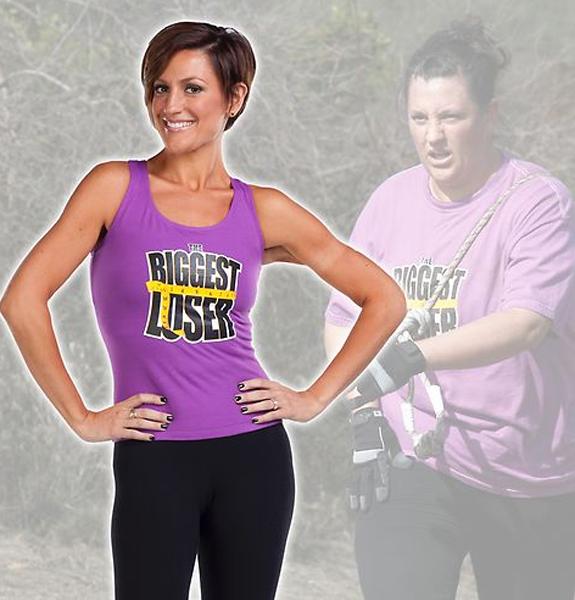 OK!'s 12 WEEK COUNTDOWN TO SUMMER: STAR BODIES! HOW TO GET BLAKE LIVELY'S TONED LEGS
Hannah Curlee: I never realized that I could actually have a life. I lived in such a pity party world looking at everyone else wishing I could be like them and never really realizing that I could be a better version of myself. But the main thing about it too is like Olivia said, maintenance is really tough but I never knew that life could be so much fun. I never knew that I could put on a pretty dress and feel great, go out to dinner and it be one of the best nights ever.
And that's what health and fitness can do for someone. It can really change your whole life. And also with Olivia and I, we have a different story because we did it together. But to just have an accountability partner who can help you through this it's what makes it different for us. When we start messing up or when we have a bad day, we can call each other and give each other a nudge and say you need to get on track. So it's been great. And also, the whole fashion aspect for us has been the most fun. Before we would wear all black, all the time, we wore baggy things, I didn't wear a dress for so many years, we were always dressing all of our friends to wear the things we wanted to wear, now we can actually dress ourselves.
Article continues below advertisement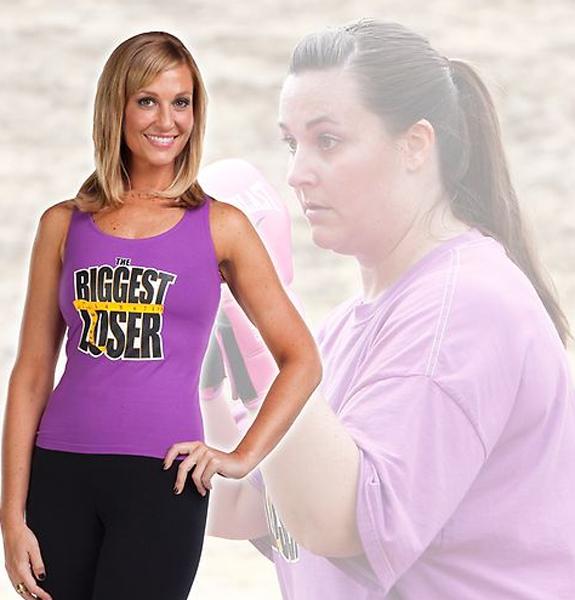 OK!: What do you eat on an average day to keep the weight off?
OW: My diet on an average day is basically like what I did on the Biggest Loser ranch. That's something I'm most thankful for that they taught us there is that literally this isn't a diet, you are going to eat like this for the rest of your life. I know it's cliché to say, oh it's a lifestyle change but it 100% is.
So for breakfast this morning I had egg whites with tomatoes and some veggies and turkey bacon. It's the same thing I had at the ranch. So I try to stay away from anything packaged or anything with a lot of preservatives. My philosophy now is that if it can live on a shelf for 7 years then I don't want it to live in my body for 7 years. So I try to eat things as healthy and fresh as possible. I know we all have to stay on a budget and things like that but you can do it.
Article continues below advertisement
OK!'S 12 WEEK COUNTDOWN TO SUMMER
HC: I eat a lot like I do on the ranch too. I eat egg whites in the morning. As far as carbs go, because people ask us about carbs all the time, Olivia and I really don't believe in cutting out whole food groups because I could never be on the Atkins diet my whole life for sure. So we try to get our carbs from our fruits and vegetables. And if we're going to eat a piece of wheat toast we try to eat it in the morning so your body has time to really burn that off throughout the day.
Another thing we realize is, when we first got off the show we were so afraid to eat a piece of pizza or to have a donut or to have a real latte. And so now we've learned that balance is the best. One of the things we have taught ourselves is, there are certain foods that we love. We love pizza, I'm a Southern girl, I love meat and potatoes, so we've learned that we can make these food and be like a diet makeover. We have a pizza recipe that we do and we make it with a cauliflower crust or we do turkey meatloaf and we add apple sauce to make it really juicy. So we've learned ways to make our favorite food but giving them a healthy makeover and that has really keep us going.
Article continues below advertisement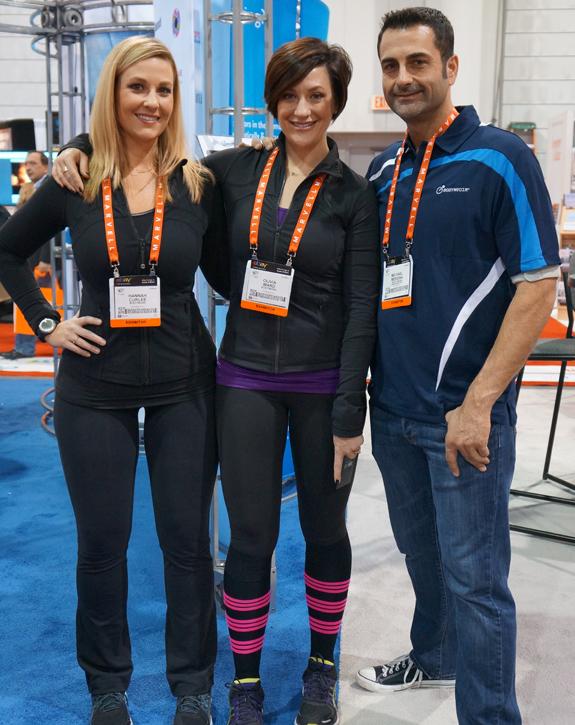 OK! NEWS: POPULAR WEIGHT LOSS DIETS FOR 2013
OK!: What does your exercise regimen consist of?
OW: I know Hannah and I both challenge each other in this way, we really try to do 90 minutes a day, 6 days a week. It seems a lot for some people but that number and ratio really works for us. It's a combination of spinning, running and occasionally I'll do some Crossfit or a bootcamp just for some strength training.
But the for the most part it's some kind of cardio. Like Hannah said before it has to be fun. That's why I love Soul Cycle so much because it is really fun. It's like dancing on a bike. If you put me on the dance floor I feel really weird but if you put me on a spin bike I feel like I'm Beyonce! (laughs)
PHOTOS: BIGGEST CELEBRITY WEIGHT LOSS STORIES IN PICTURES
HC: I love Soul Cycle. If you want to shred your legs in any way, it is the way to go but I also like to work out watching the boys, being a single girl, so I do a military style boot camp and I chase all the hot boys around every morning.
Article continues below advertisement
Olivia and I pride ourselves in working to get ourselves out of our comfort zone. So we try new things. Of course we'll always go to Soul Cycle because it's our family and now that Olivia is a teacher, I can only take her class! (laughs) The only exercise I'd say that we don't enjoy is we are both terrible at Zumba. You cannot put us in a Zumba class! (laughs)
I tell women all the time, don't be afraid to try out a new class, even if you're by yourself, you have no idea who you're going to meet, you could meet a great instructor or a great friend. But I do cardio and weights and just keep it moving all the time.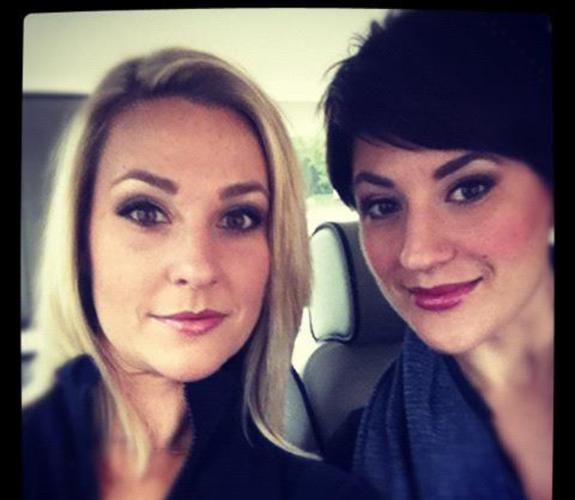 OK! NEWS: ALISON SWEENEY REVEALS SOME INSIDE DISH ON JILLIAN MICHAELS
OK!: Do you have cheat days or how do you manage it when you want to splurge?
HC: In the beginning, when we first finished our weight loss, we watched a lot of people and they were like, I'm going to have whatever I want today, or tomorrow. But for Olivia and I we had to make a plan because what happens, especially when you're a food addict like us, your cheat meal can last two or three days.
Article continues below advertisement
OK! NEWS: INSIDE JILLIAN MICHAELS' MOMMY WORKOUT
So I started having what I call a treat day, not a cheat day but a treat day. We actually developed a Pinterest board on our Pinterest and all these fans will send us treats. Once a month, sometimes twice a month, we plan for it. And the thing about planning for your treat is that it's a way to do it and not have any guilt. We try not to do it at home, we try to do it out. Because if I'm going to order a pizza at home, I'm going to eat the whole thing. If I'm out, I won't eat the whole thing. And we do a little extra cardio in the morning.
The key to having a treat day is not to do it on your rest day, that way you at least got some extra exercise in. And we have what we want, sometimes it's a giant cupcake and sometimes it's a pizza. We do it together, we never do it by ourselves, we enjoy it we put it on our Pinterest board. Because when you see something that you really love, like in a magazine or a restaurant, you can't eat it right now but you can Pin it and eat it later. So we Pin it, eat it later, and don't have the guilt and it really works for us.
Article continues below advertisement
When you start depriving is when things start going haywire, so you want to make sure that you can have a good balance.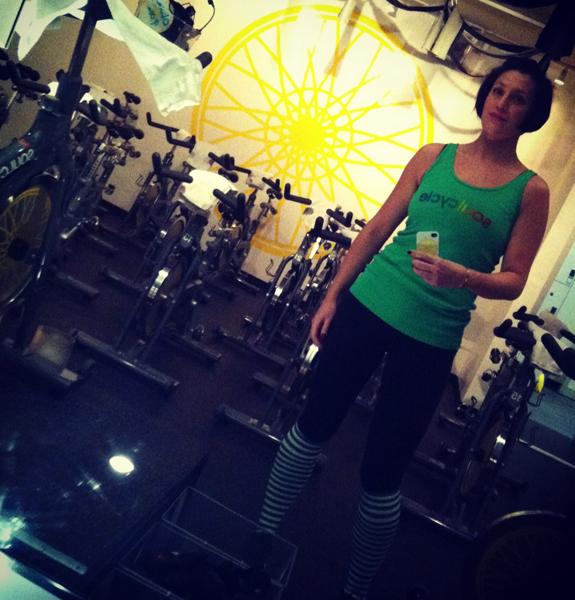 OK! NEWS: 'BIGGEST LOSER' TRAINER DOLVETT QUINCE ON HOW JILLIAN MICHAELS' RETURN CHANGED THE DYNAMICS OF THE SHOW
OW: And it's also telling yourself, it doesn't mean you can't have these thing ever, it just means not now. And to me I love that idea because I don't feel like I can't ever have pizza ever again. No you can, you just may have to wait two weeks and that's ok because by the time you get that pizza, you are so ready for it, you actually really enjoy it. You eat it, and it's fun and we've made it a real social thing. We invite our friends. I have a friend who's like, oh my gosh, when 's the next treat day. We planned a trip to Vegas around one of our treat meals because we wanted to go to this particular restaurant and we had a friend who took time off work and was like, 'I'm coming with you guys.'
And you don't completely go off the rails but it was like, we had that one meal that was so enjoyable and we had so much fun and we had wine and it was fantastic. It just makes food positive again. There's so much negativity attached to food, especially if you've ever had any kind of weight issue.
Are you inspired by Hannah and Olivia's weight loss journey and maintenance? Let us know what you think below or tweet us @OKMagazine!