NEWS
The OK! Awards: Ian Somerhalder and Joe Manganiello Duke it Out for Fictional Boyfriend of the Year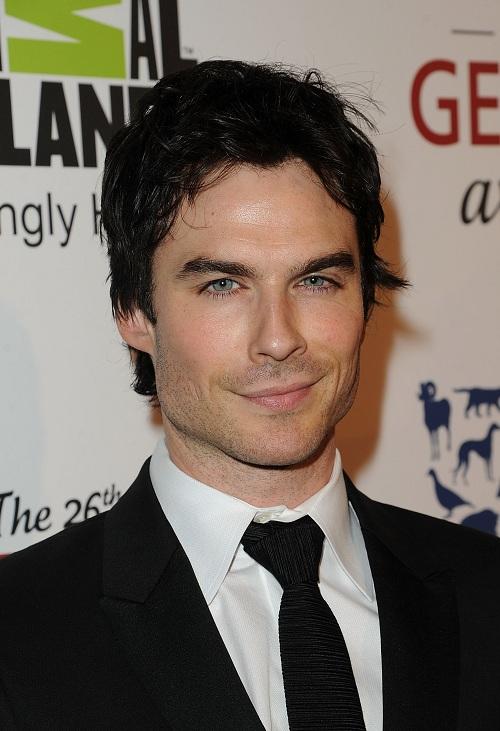 As another amazing year in pop culture comes to a close, we want to celebrate our very favorite moments! We bring you the OK! Awards. Nominations -- and arguments -- from our staff are below. We will be posting the nominations for a different category alll week at 12 pm, and we want you to vote for your favorites. Winners* will be announced Tuesday, Jan. 1.
Category 5: Fictional Boyfriend of the Year (TV or Movie)
Article continues below advertisement
1) Ian Somehalder as Damon Salvatore on The Vampire Diaries
Nominated by: Lauren Metz, Writer
Lauren Says: You just can't go wrong with the hot bad guy who secretly has a conscience!
2) Dolvett Quince from The Biggest Loser
Nominated by: Dee Clarke, West Coast Editor
Dee Says: I just have a slight -- OK huge -- crush on him. He's so hot! (He's a real person, but a fictional boyfriend to Dee, so the nomination stands.)
3) Zac Efron as Logan in The Lucky One
Nominated by: Lea Palmieri, Video Editor
Lea Says: I had to take about 6 cold showers after seeing the shower scene in that movie!
4) David Walton as Sam on New Girl
Nominated by: Kelli Acciardo, Deputy Editor
Kelli Says: He's a hottie and a pediatrician!
5) Joe Manganiello as Alcide on True Blood
Nominated by: Lauren Brown, Site Director
Lauren Says: Okay, fine, he technically didn't have a girlfriend this past season but who wouldn't want to look at those abs all day long? Team Sooki and Alcide in 2013!