NEWS
OK! Exclusive: A Play-By-Play of Being on the Set of Ravenswood in New Orleans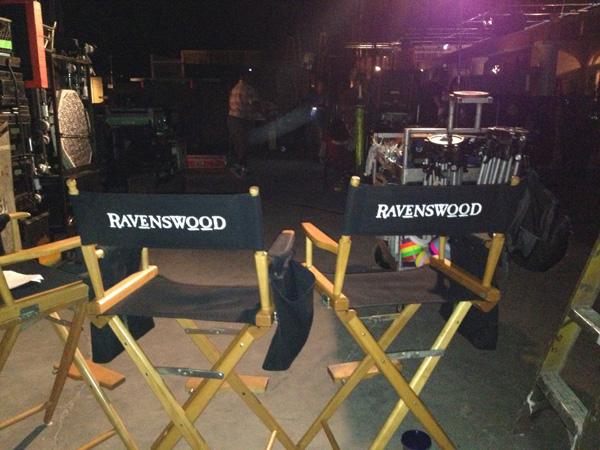 I know you ABC family fans have been waiting for baited breath to read about my experience on the Ravenswood set in New Orleans. Right? Humor me and say yes. But you have to wait zero more minutes because it's here! The play-by-play of what it was like visiting the Ravenswood set in NOLA, and behind-the-scenes deets on what it's like to be on a TV set visit in general!
Article continues below advertisement
Read the super-detailed-but-worth-it post below about what I learned from being on set, which cast members myself and the other reporters got to chat with while there, exclusive pictures I took of the stars and sets and more below! And don't forget to tune into the Ravenswood premiere tonight at 9pm on ABC Family!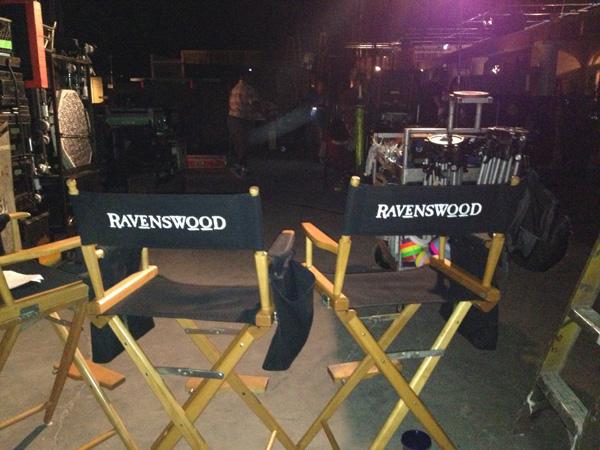 We started our day 8am on a Monday morning, at which point myself and the other reporters met the ABC Family publicists in the hotel lobby. We packed ourselves into a van and drove about 20 minutes away to the set. Upon our arrival, we walked into an air-conditioned (thankfully, Nola was 98 degrees and rising) office full of production directors and assistants and then were ushered into another room that had a tent in which they were setting up some food for the cast and crew. And, I'd later learned, that food was for us too. I didn't take any pics of the food from the set but I did take a pic of this fried platter of whatever that I ordered at the restaurant the night before. When in NOLA...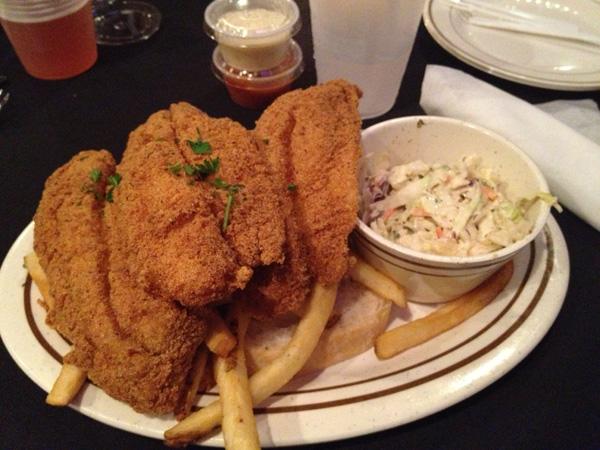 After that, we were split up into two groups from there—myself and other print reporters stayed in the food tent while reporters who were doing the on-camera TV interviews went onto a different lot. We waited around there for our first interview and in the meantime got these really swanky name tags:
Our first interview of the day was Marlene King, the creator and writer of both Ravenswood and Pretty Little Liars. She flew in from Los Angeles to New Orleans purely for our visit and spent a solid 30 minutes or so answering all our questions. She spoke a lot about how different Ravenswood is from PLL and also taught us that it takes 7 days to write 1 episode and 7 days to shoot it. That's 20 weeks for season 1 of Ravenswood! It was amazing to talk to her, and it got even more amazing when she saw my name tag and then told me that she read OK! magazine on her flight to Nola. #Besties.
Article continues below advertisement
Watch: The Trailer for Ravenswood
Next we moved into a quieter room upstairs (that I later learned had an entire kitchen full of snacks, which really came in handy when we were waiting for long periods of time in between interviews) and the publicists brought in Tyler Blackburn to chat with us. The first thing he said to me when sitting down was "I met you before, right?" I hadn't ever met him before, but I was flattered that he thought so. Anyway, click HERE to read my full interview with Tyler where he gives tons of juicy scoop on both Ravenswood and leaving PLL behind.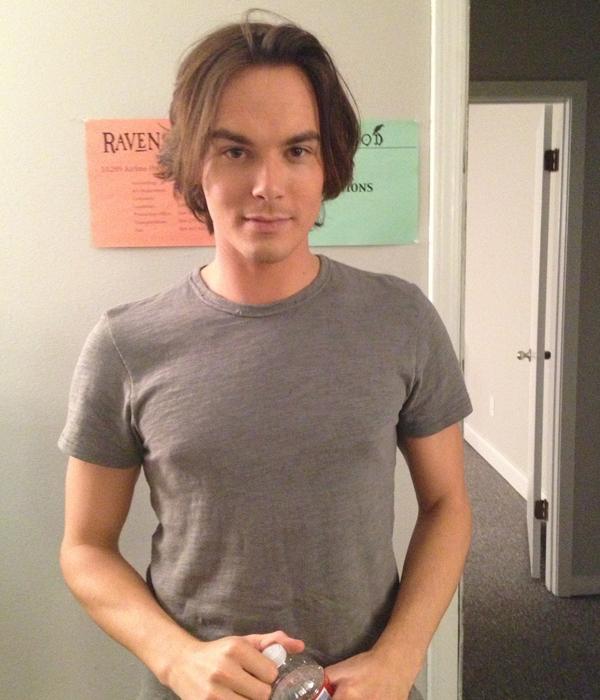 Then, the publicists brought in each remaining member of the cast one by one into our snack-filled room. After Tyler it was Brett Dier's turn, who plays one of the 5 main teens on the show. He was one of my favorites to talk to because he was legitimately hilarious. One look at his Twitter page and you'll get it.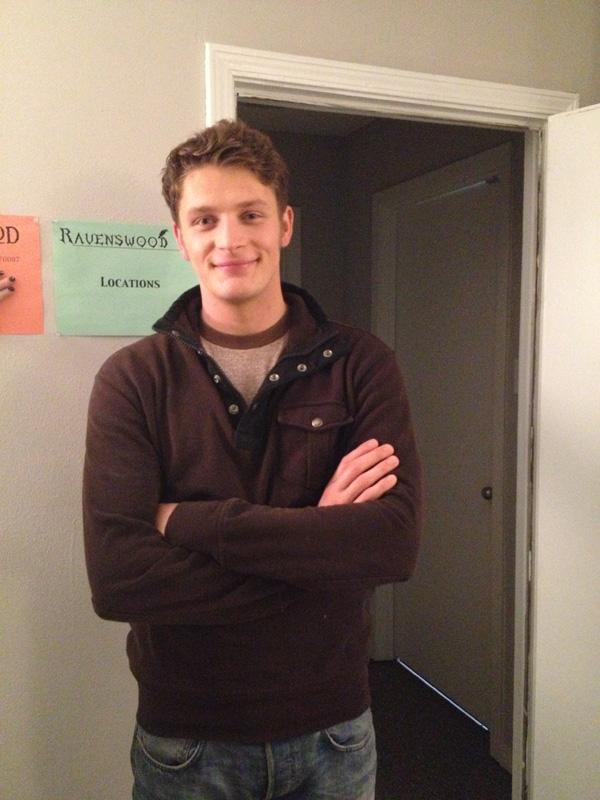 Then came Nicole Anderson who plays Miranda, the main girl who's the new kid to Ravenswood just like Caleb is...
Article continues below advertisement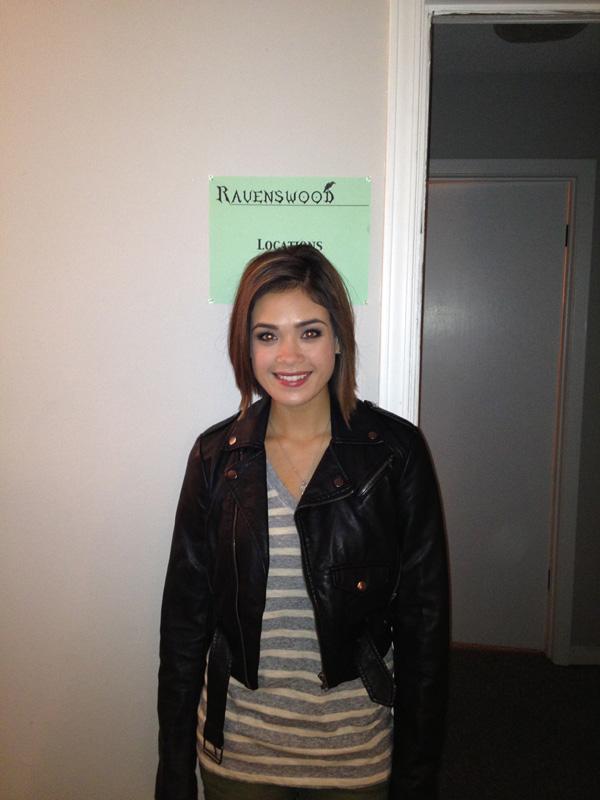 And then it was lunch time. We headed back to down to the tent we went to when we first arrived and lunch was ready for us. We helped ourselves to some eats, but cooler to me than getting free food was the fact that at the table behind us was Brett, Merritt Patterson and other members of the cast just chilling like you would with your friends in your high school cafeteria. This showed me that co-stars are friends in real life too and that made me happy.
OK! Exclusive: Is Ali Alive on Pretty Little Liars?!
After lunch, it was back up to our private room for another series of interviews. Next was Steven Cabral, who plays Miranda's mortuary uncle who is certainly the most creepy character on the show. Then it was Merritt Patterson, who I stalked a little bit earlier at lunch. She plays Brett's twin sister, so she had a lot of cool stuff to say about that.
Article continues below advertisement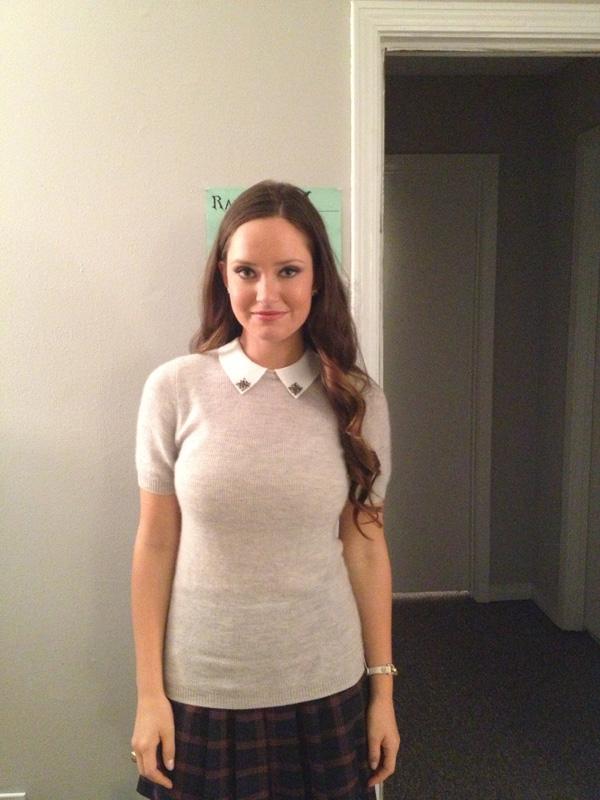 Then, an hour goes by. Here we are, the reporters, just chomping on Hershey's Kisses and grapes and talking amongst ourselves about the other TV shows we watch weekly, when we hear that Britne Olford, the final main character, had too busy of a shooting schedule that day so we couldn't interview her. We weren't too bummed (it was about 8 hours of hurry up and wait and we were totally ready to bounce, I think), and we then joined the rest of the reporters at Stage 2, where Olivia's bedroom and some other rooms were set up. On the walk there though, we saw these random props just lying around. You know you're in Ravenswood when you stumble upon some coffins out of nowhere: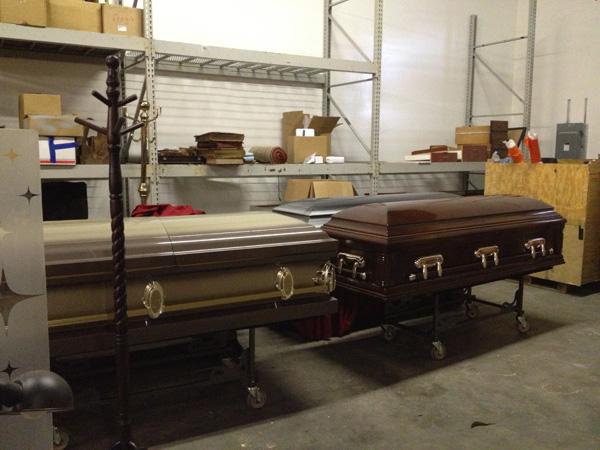 Once we made it to stage 2, I took that opportunity to chat up the ABC Family Social Media Manager, who told me some behind-the-scenes scoop about the PLL girls (which I promised him would be off the record) and how he and his team manage the Instagram, Pinterest, Twitter and Facebook pages for all the ABC Family shows. It's a rough job, but someone's gotta do it.
Article continues below advertisement
Then, it was time for a set tour. We left stage 2 and walked over to stage 1 (in groups of no more than 3 because they were shooting and didn't want us to be loud and disruptive) where a whole bunch of different rooms used on the show were set up. I saw the twins house (that had a real working kitchen!) and which I foolishly forgot to take a picture of.
And the embalming room, where Steve Cabral's character, you know, embalms dead bodies in the morgue: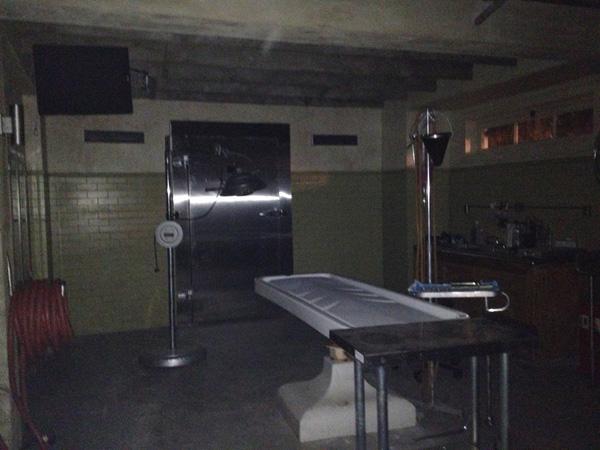 And then I saw "The Vault," which is the Ravenswood neighborhood hangout. It's basically the Central Perk of Ravenswood and it was cool to be inside it.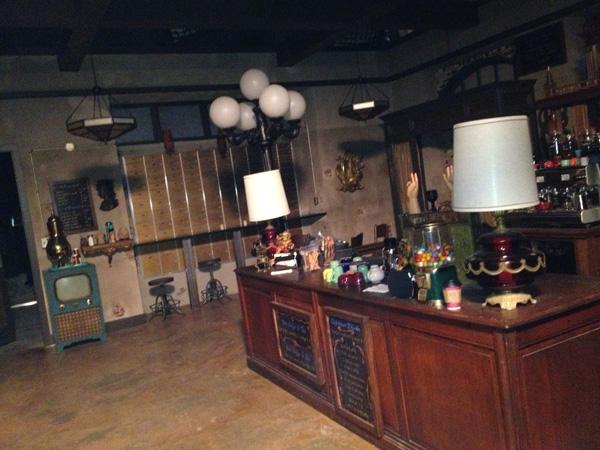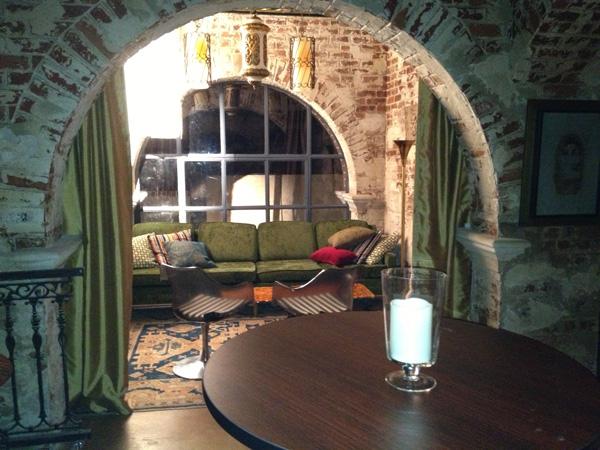 And then was the Beaumont house. We weren't allowed in there because they were filming a scene at the time, but I peeked and got a good look. I can't wait to see those rooms on TV because when I do I can be like "haha those stairs actually lead to nothing and that isn't a real house. Fooled ya."
Article continues below advertisement
OK! Exclusive: 9 Things We Learned from the Set of Supernatural
Then, the lovely ABC Family publicists (shoutout to the amazing Amanda and Catherine!) called all of us press a van which brought us back to our hotel. From start to finish I'd say we were there on set for about 10 hours, but that's nothing compared to the hours that the cast and crew puts in. One office PA told me that they typically work 12 hours days starting as early as 5am!
And that was a wrap my visit to Ravenswood! Be sure to stay tuned to OKMagazine.com for tons more juicy Ravenswood scoop, and watch the premiere of the show tonight at 9pm on ABC Family! I know that's what I'll be doing. For the second time. Maybe third.
Photos: DWTS' Brant Daugherty at the Ravenswood Premiere
Are you excited for Ravenswood? What'd you think of my play-by-play of the set visit? Tweet me @haleyb221!