NEWS
OK! Exclusive: Henry Winkler Talks 'Arrested Development', Vampire Weekend and a Fascinating Use For Botox!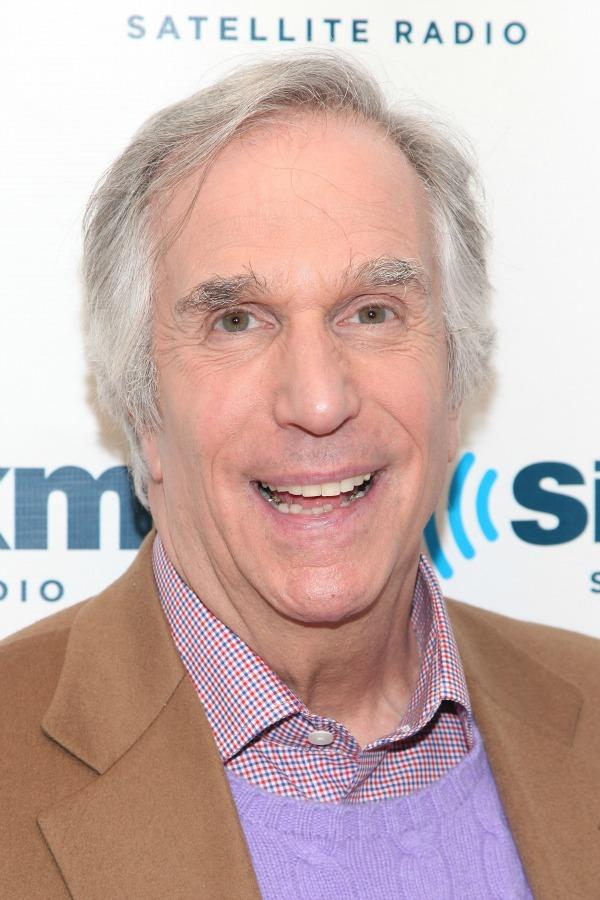 It's no secret in Hollywood that Henry Winkler is the most positive and delightful man in town. So when I got the chance to speak to him recently, I jumped at it. Sure I wanted to ask a million questions about Arrested Development, and we got to that, but also so much more. I'll be the first to admit Henry has much hipper taste than me when it comes to current music, but he's also spreading the word about Botox in a very surprising way. Read on to see what Barry Zuckercorn himself has to say, and prepare to smile:
Article continues below advertisement
Photos: Celebs we want to see on Arrested Development
OK!: First of all, you have the best taste in music. I saw you tweeting about Vampire Weekend recently.
Henry Winkler: Well Vampire Weekend, I know (lead singer) Ezra Koenig and of course I got his name wrong the first couple of times I tweeted him. Then I finally got him. But how great is that new album? He's like a walking musical. Now I'm waiting in July, Edward Sharpe is coming out with their new album.
OK!: Yes! Can we just hang out and make playlists? This is great.
HW: See! I'm with you and now I've also added Fun. and I just listened again to Babel which I think is just incredible from Mumford & Sons.
Photos: See inside Jessica Alba's home!
OK!: I know you are a big fan of Bruno Mars too.
HW: I met Bruno Mars. When I was at SiriusXM, and I just heard a fan from Europe sent me an interview from Ireland where he talked about meeting me there that day. One of the greatest things ever to happen to me in my career. It was. I was over the moon. He's on my iPod, I travel with him. He's the greatest.
Article continues below advertisement
OK!: Let's talk a little bit about Arrested Development. I love that your son Max played the younger version of your character. Whose idea was that?
HW: You know (creator) Mitch Hurwitz is like a mentor to him, they're friends on their own and they have meals together. They're really fantastic and they're tight so Mitch came to me and he said, 'Would you mind?" and I said, "Absolutely not!" He called Max and Max went in and did it and in later episodes I yell at Michael Cera and I say to him, "Take to the sea!" and there was Max yelling that. It was amazing.
Article continues below advertisement
HW: That's really interesting and I'll tell you the first thing was you want to say, "Be a lawyer! Doctor! Do anything!" First of all knowing him at 10 when he first came up with idea of being a director, you knew that he was going to do whatever it was that was on his mind. That's who he is and second of all you learn you don't give advice unless he asks and when he asks you better talk in short sentences or all of a sudden you hear the phone go click. So you don't talk until you're asked and then you talk in very short sentences. He just is very wise, very grounded.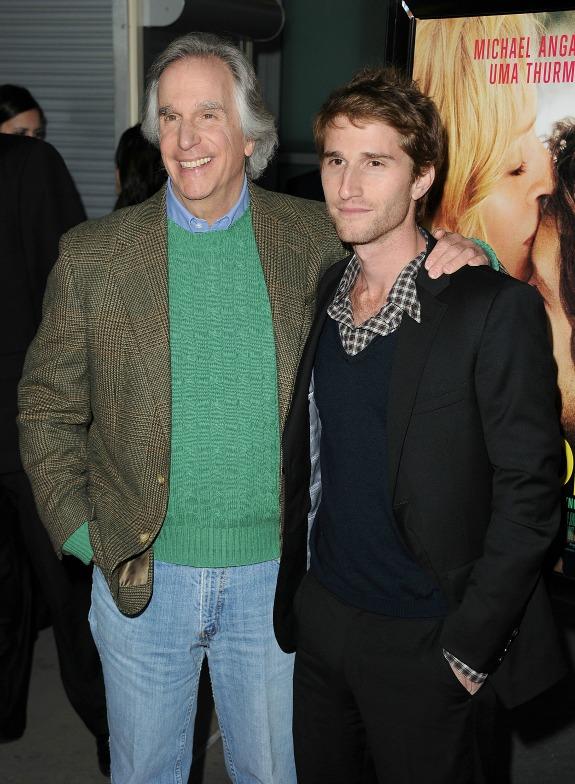 OK!: Do people you work with ever ask you for advice since you've had such a fabulous career?
HW: Do you know what? They do, or about being a dad. You know Mark Feuerstein who plays my son on Royal Pains is a fantastic father of three, but just relationships, acting, how do you handle the career when all of a sudden you go from zero to 60. When you go from being in a lot of pilots to all of a sudden one going and then you've got a smash hit on your hands. You know you go from walking around to all of a sudden people stopping you everywhere saying. "Oh my God I love your show." And that takes a very wonderful kind of patience.
Article continues below advertisement
OK! News: Why Josh Gad loves Dance Moms
OK!: You work with all these casts I just want to hang out with. On both sides of it, you must feel like you lucked out and everyone on the casts must feel like they lucked out because they got to work with you as well.
HW: Okay you know what, I could not have said that better. That really is the truth. I pinch myself sometimes. You know I was asked, "Do you want to participate in Children's Hospital?" and I had no idea what it was. It just smelled right. I was smart enough to say yes and then last year it got the Emmy for the Best Short Form television.
OK!: And is Rob Corddry is a genius.
HW: Oh my god and all of them! Ken Marino and Erinn Hayes who I follow on Twitter so is so witty. Rob Huebel who is unbelievable. They're all fantastic at what they do and then I get to be with them.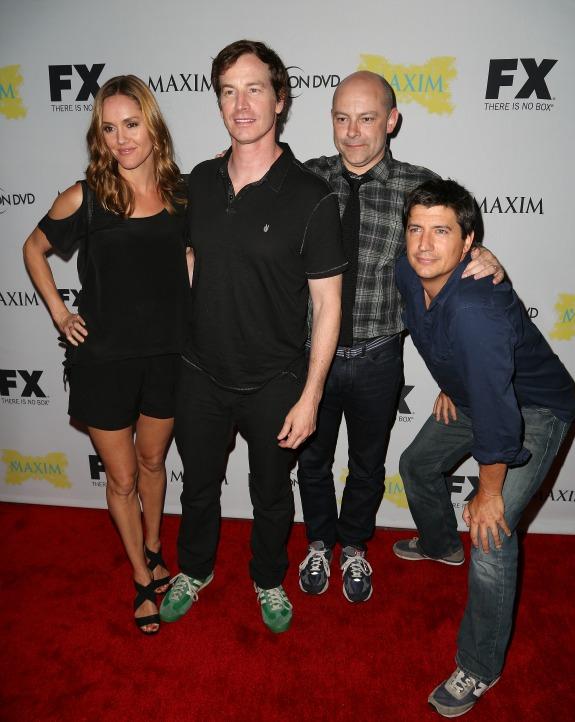 OK!: And they get to be with you. It's win, win!
HW: Yeah, but I never think of that. I never think of it the other way around. I just think wow, I get to hang out with them and watch them as these scenes go down. Most of the scenes on Children's Hospital I don't understand what the hell is going on. I just go well okay, you give me the words and I'll say them. And then I look to Rob to see if I'm even in the vicinity.
Article continues below advertisement
OK! News: Benedict Cumberbatch's co-stars tell all!
OK!: Now you're involved in a really amazing cause, getting the word out there about using Botox for ULS and stroke victims. What does this mean exactly?
HW: Well you know my mom had a stroke and she died in 1998. It's brand new, the research is about 9 years old and the FDA okay is only two and half years old and so I said okay and I started to travel around and just talk to people and let them know this therapy of therapeutic use of Botox for stroke victims or Cerebral Palsy or a severe head injury or spinal injury is available. I went around to all of these hospitals and I would talk in theaters of 900 people, 300 people, 500 people would show up mainly because they came to see me as the actor, but they became like revival meetings where health care givers and patients and family members would talk about the results they have had with this therapeutic use of Botox that everybody thinks is cosmetic, but it was first used neurologically and now for muscle structure. So, about a million people will have a stroke per year and I would say 70% of them have upper limb specificity and you've seen it a million times, the hand is like frozen into a fist and arm is frozen against the person's chest. You can take a pill, there's a lot of therapy you that you can take, but what happens is when you take those therapies your mind, all of your other muscles and everything else is affected. With the therapeutic use of Botox, only the targeted area which finally starts to release those muscles is affected. It's amazing to me. I'm so happy I was smart enough to say yes.
OK!: That's so great. It's wonderful to hear about this, and especially from you because you have to be the most positive man in Hollywood.
HW: I am positive because I'm happy to be on this Earth. I live by two words: tenacity which gets you where you want to go and gratitude which doesn't allow you to be angry along the way.
For more information about Botox for ULS visit ResourcesforULS.com.
Plus Henry's incredible book I've Never Met an Idiot on the River is out now in paperback! Click here to get a copy just in time for Father's Day!